Is 'My Big Fat Greek Wedding 3' Happening? Nia Vardalos Explains the COVID-19 Problem
In a time where sequels are released more often than new IPs, My Big Fat Greek Wedding 3 sounds like a no-brainer. However, star Nia Vardalos says there's been a hiccup in the making of this particular movie. Find out why the romantic comedy franchise isn't in production in 2021.
The hit movie 'My Big Fat Greek Wedding' debuted in 2002
Star Nia Vardalos wrote My Big Fat Greek Wedding based on her own experiences. She portrayed Toula, a member of a very large, traditional Greek family. She meets and begins dating Ian (John Corbett) in secret. But after he proposes, Toula comes clean to her family: She's marrying someone who isn't Greek.
Thus begins Ian's introduction to the culture. Her family begins to accept him, but its small, quiet family takes their time coming around to the differences between them. In the end, everything works out, and Toula and Ian begin their lives together. A flash-forward shows them with a daughter.
It led to a TV show and a 2016 sequel 'My Big Fat Greek Wedding 2'
My Big Fat Greek Wedding was a big success. Rita Wilson, who comes from a Greek Orthodox family herself, produced the film with her husband, Tom Hanks, and it became the highest-grossing romantic comedy of all time. A TV series, My Big Fat Greek Life, was canceled after just a few episodes.
Though the small screen didn't work out, a sequel, My Big Fat Greek Wedding 2, was released in 2016. This time, Toula's parents, Maria and Gus, get married after learning that their marriage certificate isn't valid. Many actors from the previous film reprised their roles, while new ones joined, too.
Rumors of a third film have circulated for some time
Vardalos has remained busy in Hollywood, appearing in shows like Jane the Virgin and Crazy Ex-Girlfriend over the years. She's also continued to write films such as I Hate Valentine's Day, which reunited her with Corbett. However, she remains best known for My Big Far Greek Wedding and Toula.
Despite the sequel receiving more negative reception than its predecessor, fans have continued to ask Vardalos about a third film in the franchise. "I love that people want these kinds of stories," she said in a 2016 interview. "I'll be honest: I'll never say 'never again.' If there's a third one, I will not make you wait 14 years."
Nia Vardalos says 'My Big Fat Greek Wedding 3' can't happen yet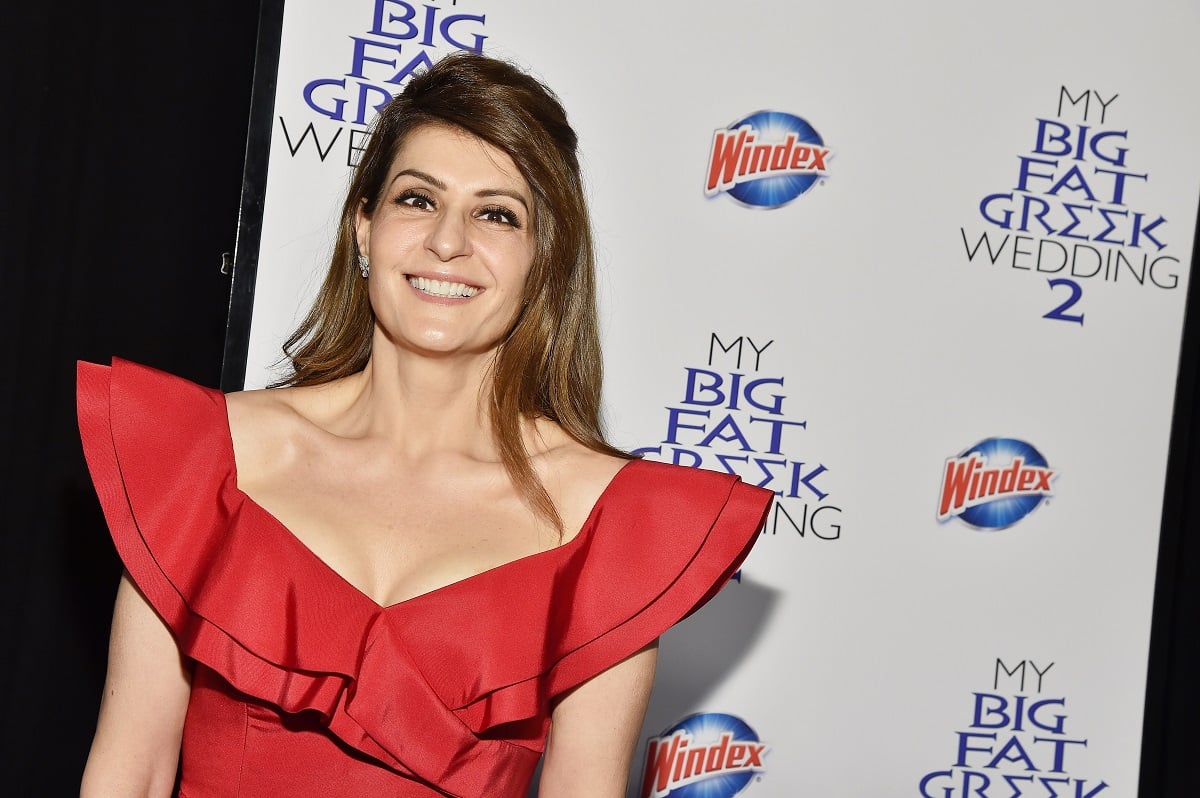 In April 2021, Vardalos took to Instagram to explain the status of the third film. "Yes, it is true that for over a year, we have been trying to film a script that I wrote called My Big Fat Greek Wedding 3," she said in a video. "But what is also true is that we are not filming [right now]."
The problem? Insurance. "The fact is that we are an independent film," Vardalos explained, despite the security of a big distributor. The sheer number of cast and crew movies on a movie this size has led to problems filming in Greece. But she encouraged anyone willing to insure them to "slide into [her] DMs."