'My Big Fat Greek Wedding': Nia Vardalos Pays Loving Tribute to on-Screen Dad Michael Constantine After His Death
Nia Vardalos, writer, and star of the 2002 film My Big Fat Greek Wedding, paid a loving tribute to her on-screen dad Michael Constantine after his death. The actor died on Aug. 31 at the age of 94. He played the role of Gus Portokalos in the film series' two installments.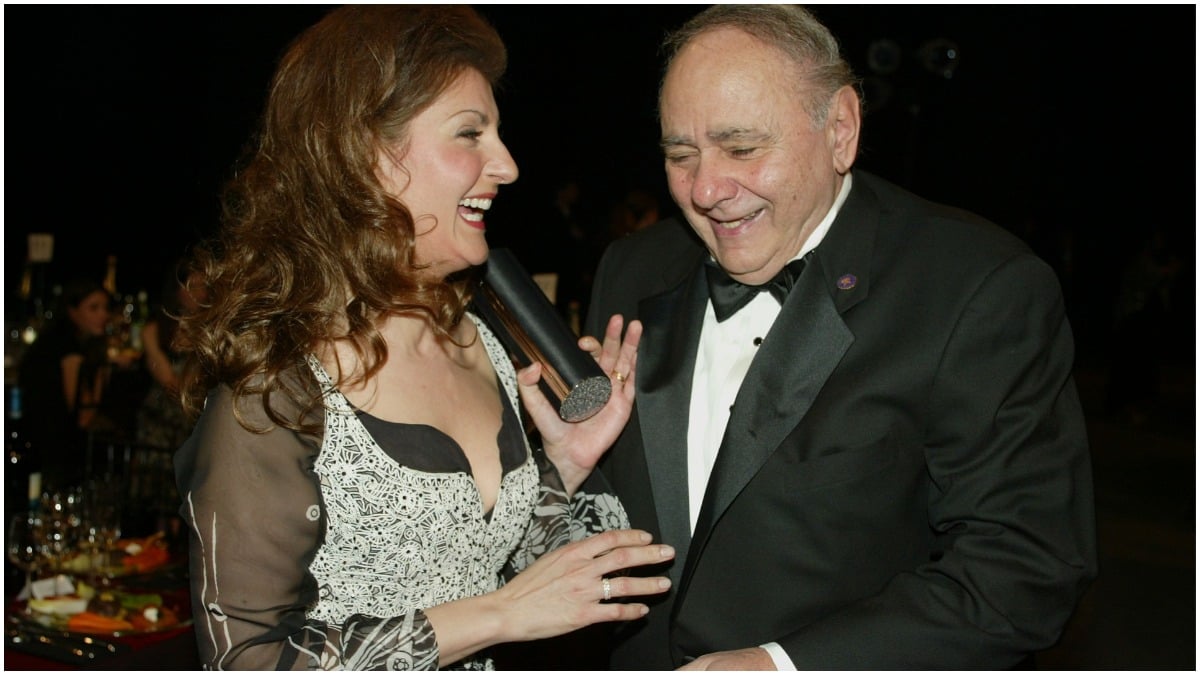 Who was Michael Constantine?
Constantine, whose given name was Gus Efstration, was born May 22, 1927, the son of Greek immigrants Andromache (Fotiadou) and Theoharis Ioannides Efstration. Constantine was a character actor for over 50 years and won an Emmy Award for the portrayal of school principal Seymour Kaufman in the 1970 ABC series Room 222. He also received a second Emmy nomination and a Golden Globe nomination as Best Supporting Actor for the role.
Room 222 told the story of teachers and students at Walt Whitman High School in LA during the late 1960s and early 1970s. Constantine worked on Broadway, featured in the plays Inherit the Wind, Compulsion, and The Miracle Worker reports IMDb.
Nia Vardalos tweets a tribute to on-screen dad Michael Constantine
RELATED: 'My Big Fat Greek Wedding' Star, Nia Vardalos, Hung up on Tom Hanks
Related post url: 
Nia Vardalos, who penned the screenplay for and starred in My Big Fat Greek Wedding, paid loving tribute to her on-screen dad in a tweet.
Vardalos wrote, "Michael Constantine, the dad to our cast-family, a gift to the written word, and always a friend. Acting with him came with a rush of love and fun. I will treasure this man who brought Gus to life. He gave us so much laughter and deserves a rest now. We love you, Michael."
Vardalos also tweeted a photo of Constantine and her own father on the set of My Big Fat Greek Wedding: 2.
Constantine's character Gus was a proud Greek father who put his family first. Gus is dismayed when his daughter Toula Portokalos (Vardalos), falls in love with a non-Greek man, Ian Miller (John Corbett). Knowing his daughter is in love, Gus welcomes Ian and his parents to his extended family. This includes his wife Maria Portokalos (Laine Kazan) and son Nick (Louis Mandylor).
Gus was also known for his belief that any malady is curable by applying Windex to it.
Michael Constantine died in his hometown of Reading, Pennsylvania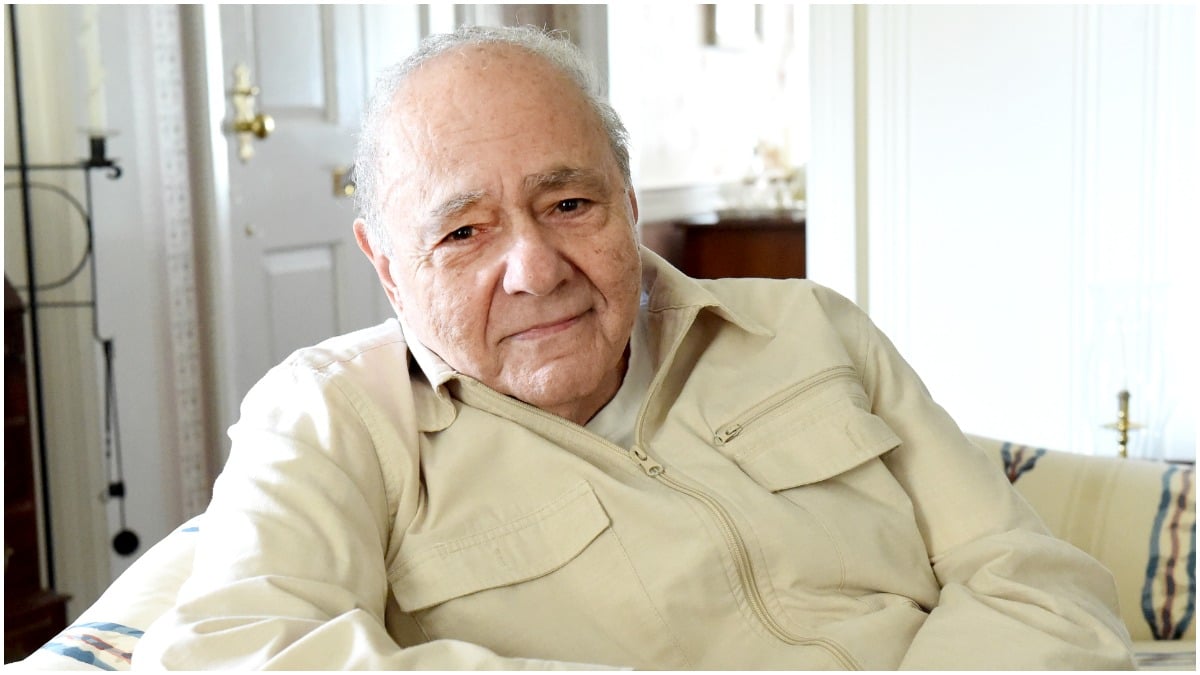 RELATED: Is 'My Big Fat Greek Wedding 3' Happening? Nia Vardalos Explains the COVID-19 Problem
The Reading Eagle says that Constantine's brother-in-law Michael Gordon revealed the actor died peacefully of natural causes in his Reading home. He was surrounded by family, including his sisters, Patricia Gordon and Chris Dobbs. The actor had reportedly been ill for several years. The family didn't disclose the nature of his illness.