Why My Chemical Romance Fans Are Angry With Ticketmaster
After buying tickets proved to be a disaster, My Chemical Romance fans expressed their anger at Ticketmaster.
When My Chemical Romance announced a North American tour, fans knew it would be difficult to see the reunited emo pop band in action. Except buying tickets proved to be even more challenging than expected. After a majority of fans were left without tickets unless they spent hundreds of dollars on resale tickets, My Chemical Romance fans expressed their anger at Ticketmaster.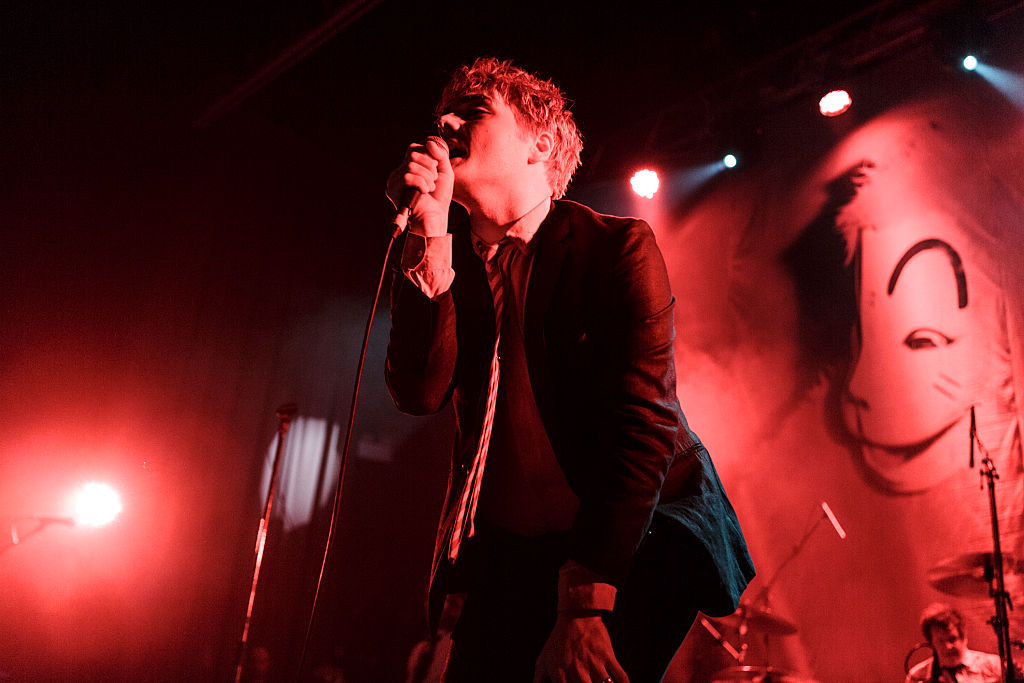 My Chemical Romance tickets went on sale on Jan. 31
Tickets for My Chemical Romance's upcoming North American tour went on sale on Jan. 31. For purchasing tickets, fans could enter a ticketing queue on the Ticketmaster website at least 10 minutes before tickets actually went on sale. The queue is a supposed way that Ticketmaster helps combat bots.
"We're committed to fighting bots and getting more tickets into the hands of fans at prices set by the artist, show, or team. This is why we created the Ticketmaster Smart Queue, which powers the latest way to shop for tickets to popular events while keeping bots out," reads the Ticketmaster website.
The website continues, "The Smart Queue acts a 'virtual line', which helps us protect you and tickets in a more effective way. By layering advanced security measures, monitoring traffic, and adding a virtual line, you can now view the entire venue and pick the exact seats you want to buy."
My Chemical Romance tickets sold out within minutes on Ticketmaster
When tickets went on sale, a majority of My Chemical Romance fans were left without tickets. Fans waited in the queue, but by the time fans got out of the queue tickets were being sold for hundreds of dollars above the face value price. Part of this was because of scalpers, but part of it was because of Ticketmaster's "Dynamic Pricing."
"In some instances, events on our platform may have tickets that are 'market-priced,' so ticket and fee prices may adjust over time based on demand. This is similar to how airline tickets and hotel rooms are sold and is commonly referred to as 'Dynamic Pricing,'" reads the Ticketmaster website.
Fans complained about the ticket-buying process on Twitter
After trying to buy tickets was a disaster, My Chemical Romance fans took to Twitter to vent about their frustrations. Not only were ticket prices inflated, the process Ticketmaster used lessened fans' chances of securing tickets.
"the year is 2029. mcr has announced its 1,564th consecutive show at the LA forum. tickets go on sale at 12pm tomorrow. they always go on sale at 12pm tomorrow. ticketmaster takes one of your organs as collateral in order to prevent third party scalpers," a fan tweeted.
"yall know it aint mcr's fault ticketmaster is a capitalistic monopoly right," wrote a Twitter user.
One fan tweeted, "TICKETMASTER HAS INTERNAL SCALPERS, THEY PAY PEOPLE TO PURCHASE AND RESERVE TICKETS AND THEN RESELL THEM AND GIVE THEM A CUT OF THE INFLATED PRICE !!!! TICKETMASTER ARE THE SCAMMERS !!!! DOWN WITH THE CRIMINAL ENTERPRISE !!!!"
Ticketmaster's anti-bot policy benefits scalpers
This is not the first time Ticketmaster has been criticized for aiding scalpers, and it won't be the last. For starters, there are almost always more people trying to buy tickets than there are tickets available. This means some people will always be left disappointed.
Because it is their profession, scalpers can create multiple cell phone numbers and Ticketmaster accounts. They can also apply for multiple fan club memberships and have multiple credit cards to get around the anti-bot policy. Meanwhile, the average fan cannot.
"When Ticketmaster tweaks how sales work, scalpers have lots of time and incentive to learn how to optimize for its new systems and to circumvent its anti-scalper tech. By making onsales more complicated, Ticketmaster is hurting average fans who buy tickets using the site only a couple times a year and helping the people who buy tickets every single day, in dozens of different onsales," wrote Jason Koebler in Vice.