'My Dress-Up Darling': When Do New Episodes Come Out? Episode 10 Release Date and Time
Gojo faced new challenges in 'My Dress-Up Darling' Episode 9, but when can fans expect his and Kitigawa's next adventure in episode 10?
My Dress-Up Darling has rapidly become the new darling of the anime community, with fans are eager to see what Gojo and Kitagawa get up to each week. Episode 9 is a relatively quiet one, but it features more sweet moments and challenging cosplay. It also leaves fans wondering what's next. So when is the release date for My Dress-Up Darling Episode 10?
[Warning: Spoilers ahead for My Dress-Up Darling Episode 9, "A Lot Happened After I Saw That Photo."]
'My Dress-Up Darling' Episode 9 offers a new cosplay challenge
My Dress-Up Darling Episode 9 places most of its focus on Juju and Shinju, with the latter admitting she'd like to cosplay but is afraid she'll embarrass her sister. Gojo encourages her to pursue the hobby anyway. Then, he agrees to help her create the costume of her dreams.
Of course, there's one catch: Shinju's heart is set on cosplaying a man — meaning Gojo needs to get creative about her costume. Most notably, he needs to find a way to make her look flat-chested and broad-shouldered like the character she wants to resemble. On a budget, it's no easy feat — but it's a task he's up for.
By the end of the latest installment, Kitagawa and Juju are raving about Shinju's impressive cosplay. Episode 9 ends on that heartwarming note, but it doesn't give viewers much in the way of Kitagawa and Gojo. Outside of one entertaining moment early on, their relationship doesn't develop much during their latest adventure.
Hopefully, fans will get more of their dynamic in My Dress-Up Darling Episode 10.
'My Dress-Up Darling' Episode 10 release date and time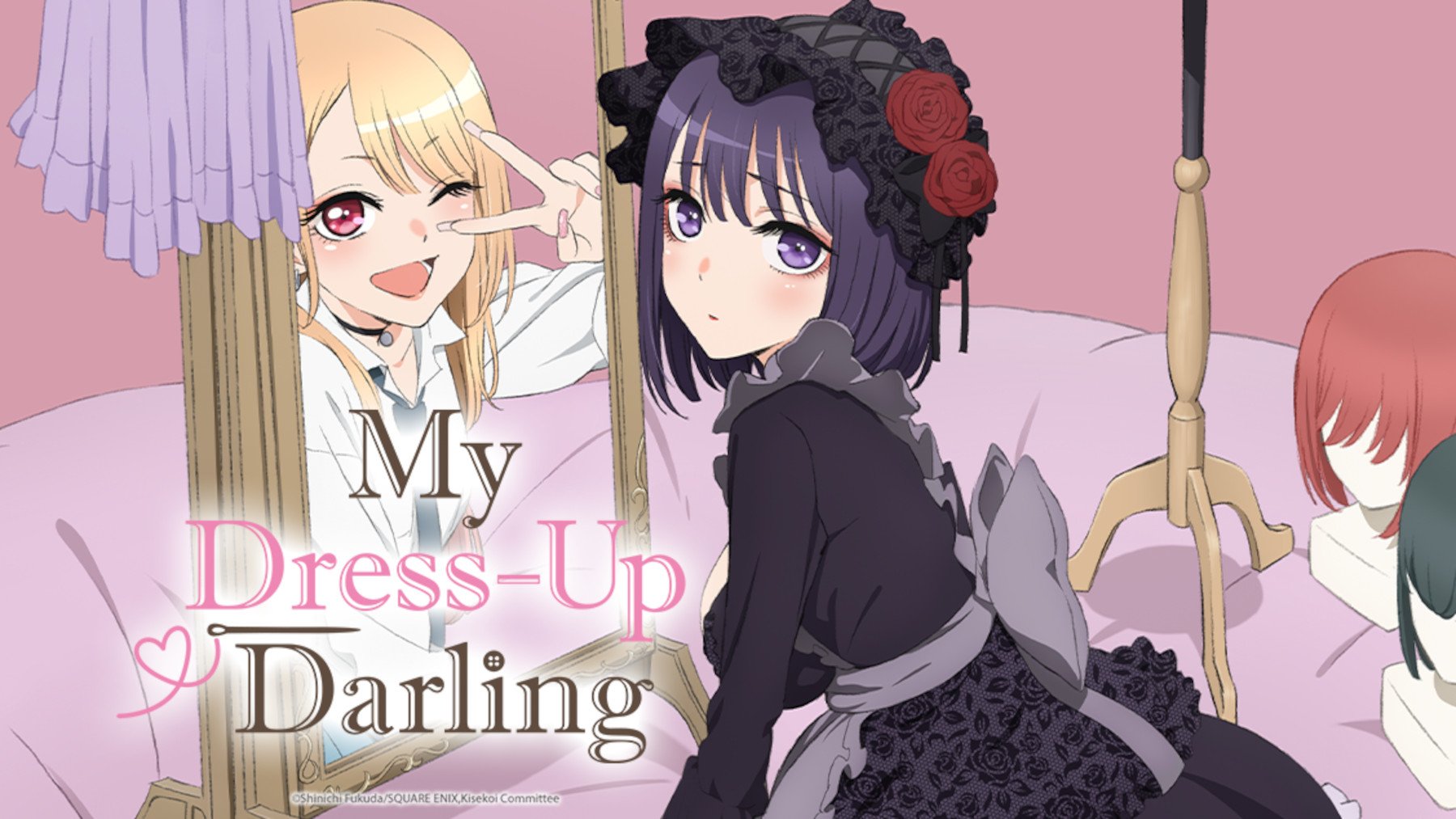 With so few interactions between Gojo and Kitagawa in episode 9, My Dress-Up Darling fans are eager to see more of them in episode 10. So, when does the next installment drop on Crunchyroll?
Following their broadcast in Japan, new episodes of My Dress-Up Darling debut on Crunchyroll and Funimation on Saturdays in most time zones (Sundays in Japan). The tenth installment is set to arrive on the platform on March 12 at 8:30 a.m. PST.
That means fans don't have long to wait until they see Kitagawa and Gojo again. Unfortunately, episode 10 will also bring them closer to the end of the anime's first season. What can they anticipate heading into it?
Speculating on what could happen in episode 10
Episode 10 of My Dress-Up Darling will bring viewers one step closer to the first season finale, but there's no episode title or preview to tease what will happen.
The series is currently slated for 12 episodes, and there's been no word on whether a season 2 is planned. There's more content to cover from Shinichi Fukuda's manga series. And given the popularity of the show, it would make sense to keep it going.
Either way, fans are also hopeful Kitigawa and Gojo will grow closer together approaching the finale — at least enough to set the stage for an emotional and entertaining conclusion to season 1. We can also expect more stunning cosplay in the coming chapter. That's a staple of the series, and it's one that's been getting better and better every week.
My Dress-Up Darling Episode 10 arrives on Crunchyroll on March 12.