'My Dress-Up Darling' Manga Was Inspired By a Cosplayer's Real Life Experience
As far as romance anime go, My Dress-Up Darling managed to set itself apart during the Winter 2022 anime schedule. The story follows Wakana Gojo (English VA Paul Dateh) and his classmate, cosplay-interested Marin Kitagawa (English VA AmaLee), as they embrace their niche hobbies together. And My Dress-Up Darling manga (Sono Bisque Doll wa Koi wo Suru in Japan) creator Shinichi Fukuda revealed that the series was inspired by real-life experiences some cosplayers encounter each day.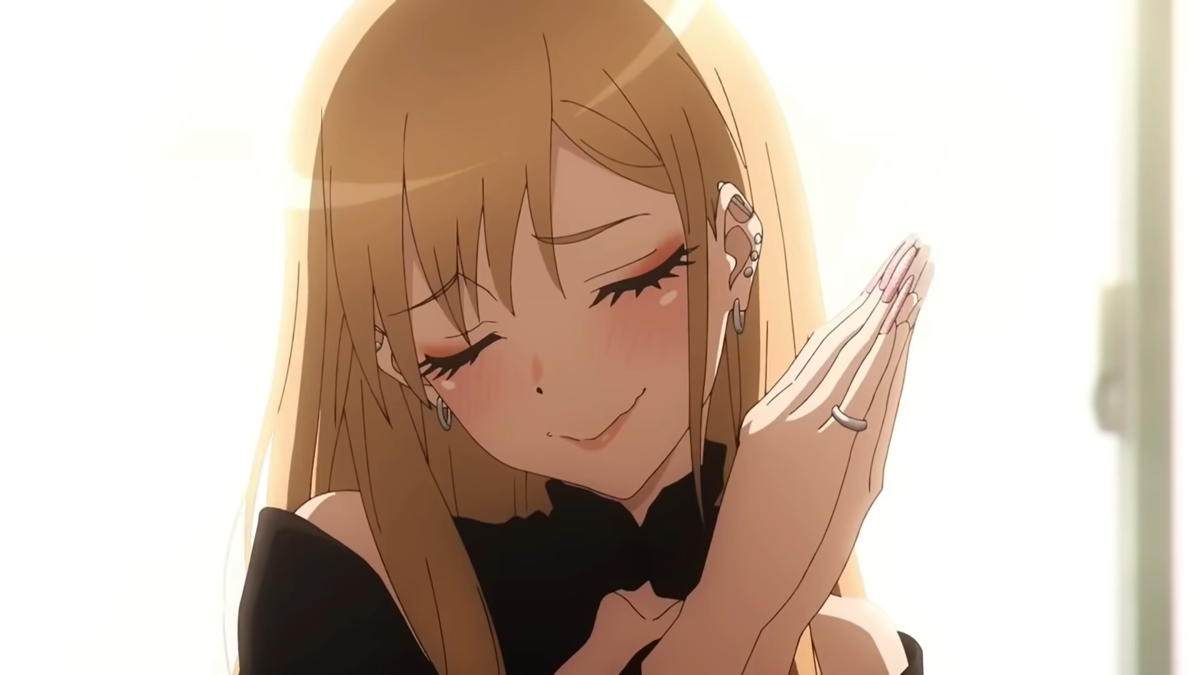 'My Dress-Up Darling' manga creator revealed his inspiration from a real-life cosplayer story
Love rarely goes smoothly, whether it's romance manga, romance anime, or romance in real life. And My Dress-Up Darling manga creator Shinichi Fukuda felt affected by one of these story where things did not go smoothly.
Before the My Dress-Up Darling anime dropped Season 1, Episode 9, Comic Natalie interviewed the series creator.
In the translated interview, Fukuda revealed a cosplayer he talked with had a partner who issued an ultimatum: they had to choose between their love of cosplay or them.
Fukuda hated hearing stories like that. And he kept it in mind when drawing the My Dress-Up Darling manga.
'My Dress-Up Darling' manga creator wanted to write a couple that affirmed each other's hobbies
Gojo and Marin are characters driven by their passions. For Gojo, he crafts Hina dolls, a skill passed down to him by his grandfather. For Marin, she dreams of cosplaying. However, people often look down on these hobbies, especially a man interested in crafting dolls.
Gojo isolates himself after a childhood friend traumatized him for his passion. However, Marin admired his skills when she found him working with the school's sewing machine.
RELATED: 'Ranking Of Kings' Episode 21 Release Date And Time
Instead of shaming him for his passion, she asked him to use it in helping her create a cosplay. And their bond also leads to involvement with fellow cosplayer Juju (Risa Mei).
When Fukuda created the My Dress-Up Darling manga, he wished for a more positive relationship in his series. He noted that he wanted readers, regardless of gender, to enjoy the story.
Shinichi Fukuda cried after the anime premiered
The My Dress-Up Darling anime and manga mean a lot to Fukuda. In fact, after the anime premiered, the manga creator admitted that he "cried out of joy."
"I received the first two episodes of the anime and watched them. They were so good I cried out of joy!" ComicBook.com reported (via Twitter). "I've seen it over and over again for 13 hours. I have never been this happy in my manga career. I was so moved."
The popularity of the anime massively boosted the manga sales. Aniplex reported that My Dress-Up Darling manga jumped up more than a million copies, taking the series from 3.5 million sales to almost 5 million.
As the anime series continues, it will likely grow even more in popularity. And it all came from creator Fukuda wishing more couples supported each other's passions.
RELATED: The 5 Best 'Sword Art Online' Characters, Ranked by 'SAO' Fans