'My Fair Lady': Audrey Hepburn's Cockney Accent Was 'Too Thick' to Understand at First
When Audrey Hepburn was cast in My Fair Lady, she knew that she had her work cut out for her. Though she had proven herself to be a fine actor and fashion icon prior to landing the role, portraying Eliza Doolittle was no easy feat. As the film is based on the eponymous musical, which is based on the stage play Pygmalion, the film required Hepburn to sing in addition to acting and dancing.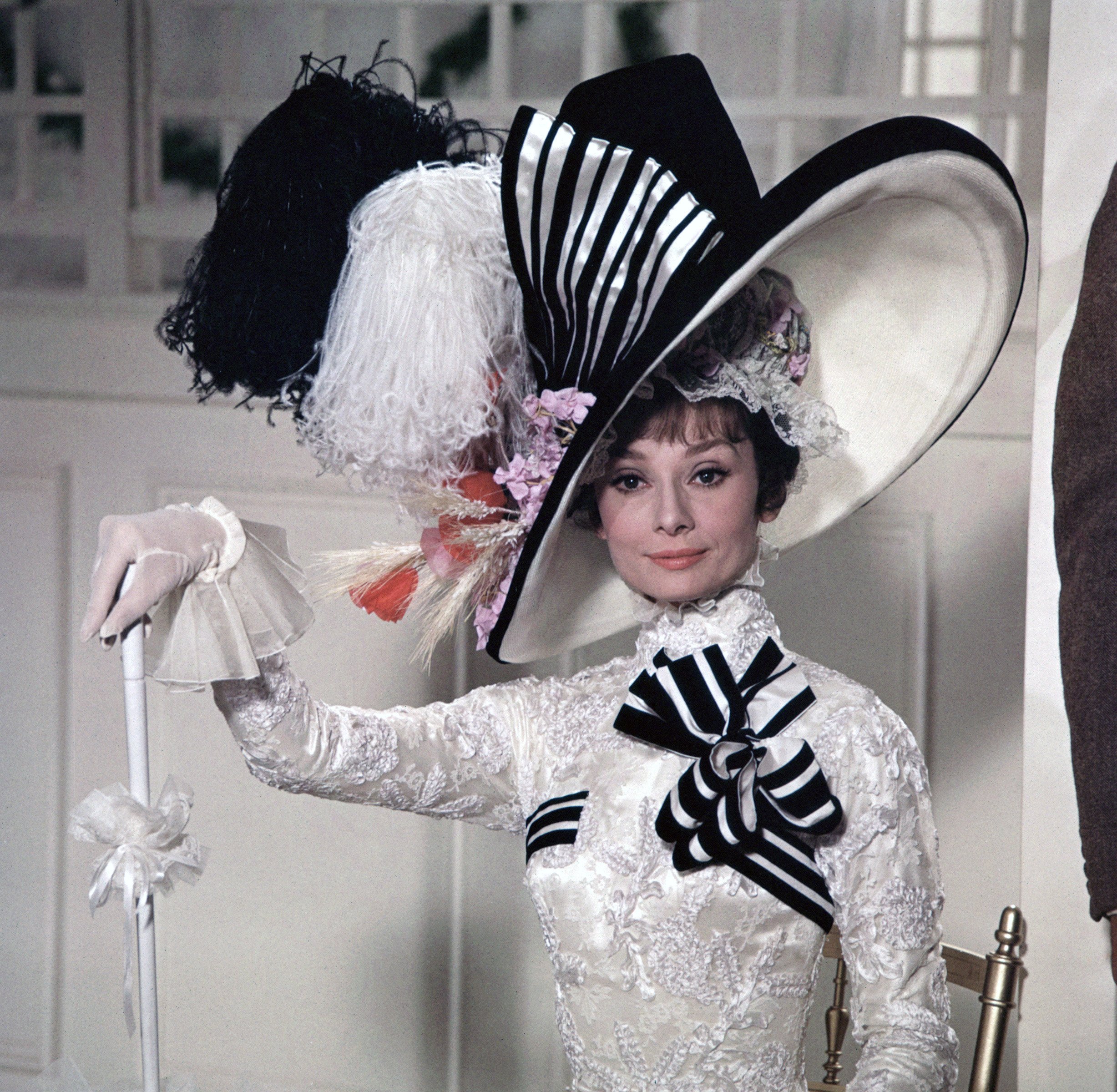 Of course, Hepburn's singing was dubbed inadequate for My Fair Lady and while the actor still recorded all the songs herself, another singer's voice was utilized for the majority of the film. But singing wasn't the only challenge that Hepburn was presented with after she was cast as Eliza. She also was tasked with developing a believable Cockney accent for the film.
Audrey Hepburn had to develop a Cockney accent after she was cast in 'My Fair Lady'
My Fair Lady fans will recall that the film follows poor Cockney flower seller, Eliza Doolittle, who receives phonetics lessons from Professor Henry Higgins. Higgins takes Eliza under his wing for the sake of a bet, boasting that he can train her to speak well enough to pass for a member of high society. Throughout the film, Eliza receives numerous vocal lessons until she learns to speak "proper" English.
RELATED: 'The Sound of Music': Julie Andrews Reveals The Main Worry The Cast Had
Naturally, Hepburn being able to do a Cockney accent was essential for My Fair Lady's success and the actor worked very hard to make sure the accent was believable. In a 1964 radio interview with CBC Radio's Elwood Glover, Hepburn shared how she prepared herself to do the accent. According to the fashionista, she actually taught herself how to do the accent without any additional help.
How the 'Breakfast at Tiffany's' star developed the accent
"Well being English, I've — I've, you know, heard it in England living and I I just worked on it," the My Fair Lady star shared when she was questioned about how she approached the Cockney accent. "I just took the script and worked on the lines. I did it alone." But Hepburn's Cockney accent may have been a little too convincing at first. The Breakfast at Tiffany's star shared that when she first began rehearsals for My Fair Lady, the cast and crew had a difficult time understanding what she was saying.
"In the beginning, when we were first rehearsing and everything, the cockney was too thick," Hepburn revealed of early My Fair Lady rehearsals. "And, you know, there were people on the set couldn't really understand and that's also a danger. You can do an accent too much." Hepburn continued on to share that Cockney accents are already pretty challenging to understand. "If you really speak Cockney, really Cockney, and you speak it fast, it's very hard for especially for non-Cockney ears to follow, you know."
The actor had a similar experience to her 'My Fair Lady' character, Eliza Doolittle
While Hepburn's Cockney accent may have been challenging to understand at first, she was eventually able to tone it down enough for the film. It's interesting that the actor seemed to a similar experience to her My Fair Lady character after all. Perhaps that is part of the reason that she was able to connect with the role so much.