'My Girl': Macaulay Culkin and Anna Chlumsky Earned $200 From Making Jamie Lee Curtis Use a Swear Jar
Macaulay Culkin and Anna Chlumsky are still in showbiz, a full 30 years after their classic film, My Girl, aired.
Both have taken hiatuses at one point or another, but the camera called both these stars back. Culkin and Chlumsky have both found homes on the small screen. Culkin starred in American Horror Story this year, and Chlumsky ended an almost decade long run on Veep just a few years ago. They're all grown up now, but in 1991 they were between 10 and 11 years old, and already giving interviews with the Sun Sentinel. 
Macaulay Culkin was already a star when he was cast in 'My Girl'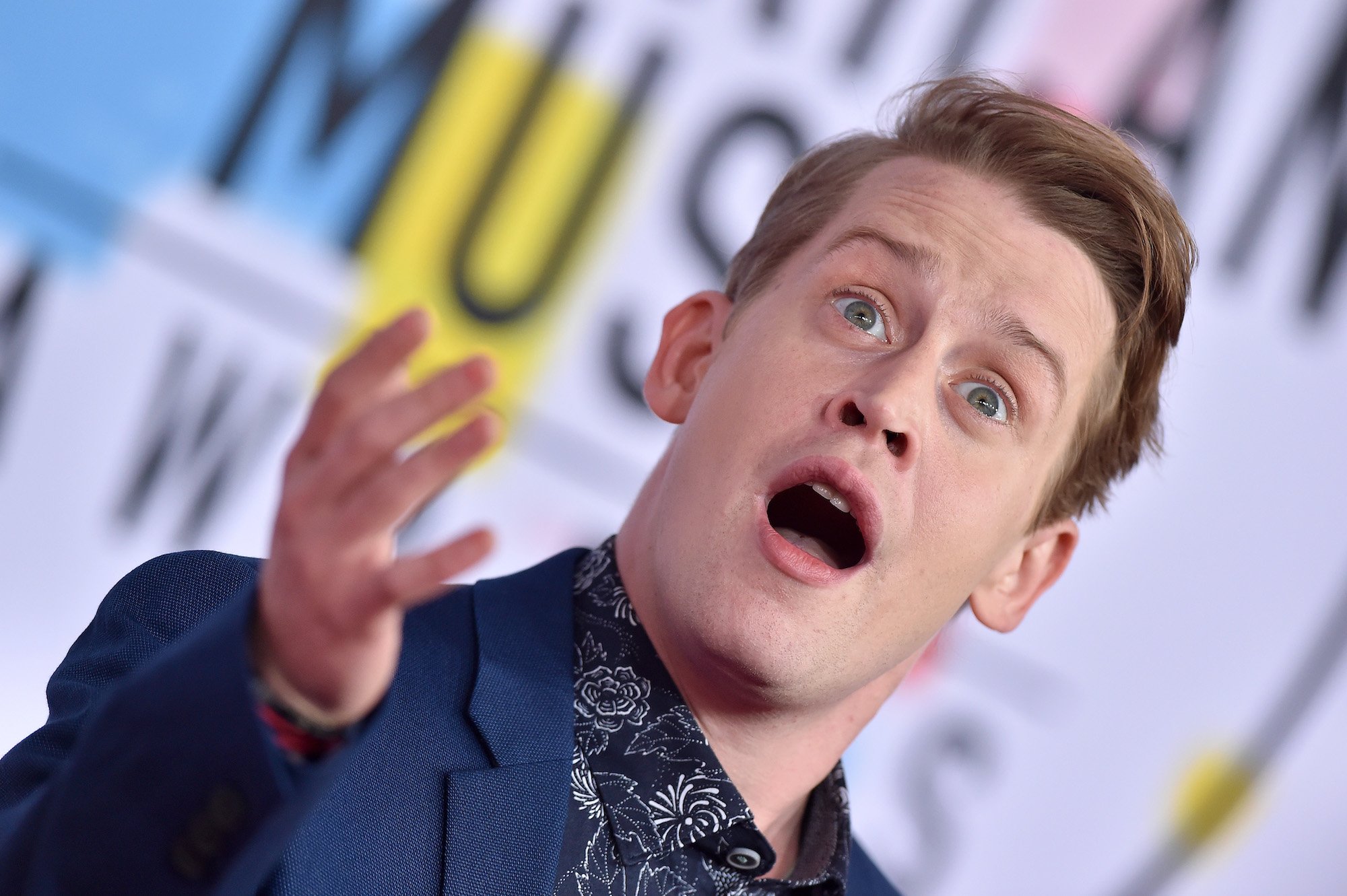 My Girl came out in 1991, and became an instant classic, completely representative of the decade. Jamie Lee Curtis, Dan Aykroyd, and Macaulay Culkin were all prominent faces of the 1990s. The movie had a mood ring, a blended family, and many other bits of 90s iconography that have survived the subsequent decades along with the film. Culkin was already a star thanks to Home Alone. His outgoing personality perfectly matched his Home Alone character Kevin, according to Culkin.
He told the Sun Sentinel that he didn't have a lot in common with his soft-spoken My Girl character, Thomas J. "Thomas J. is just a very shy kid. Not talkative. Unlike me. And unlike Kevin, who would just talk back to anybody. He was an outgoing person. He's more like me." Culkin's costar Chlumsky apparently agreed. 
Anna Chlumsky and Macaulay Culkin probably around $1 million for their roles in 'My Girl' 
According to Celebrity Net Worth, Culkin made around $1 million from My Girl. That's a big bump from his estimated Home Alone salary, which was only around $100,000 according to the same source. That's impressive, considering Culkin carried Home Alone. He wasn't in as many scenes in My Girl, or at least it didn't seem that way. Chlumsky is the star of the movie, and Culkin's character dies during the course of the film. It's not clear exactly how much Chlumsky made in My Girl, but fans can assume it was on par with Culkin's salary. They were both seasoned actors at that point, despite the fact that they were both children. 
It wasn't the first time Culkin and Chlumsky had worked together. They both had roles in Uncle Buck in 1989. By 1991, when My Girl came out, Culkin had already starred in his most famous role to date, Home Alone. For Chlumsky, My Girl was only her second movie role, at least as credited by IMDB. She went on to star in My Girl 2  as well, in addition to a few other movies before taking a long hiatus from acting. 
The child actors on 'My Girl' made extra money off costar Jamie Lee Curtis 
Both child actors in My Girl probably walked away with seven figures, six at the least. But the kids got an extra salary bump thanks to the adults on set. According to Culkin, he and Chlumsky were known for hijinks on set, including pranking their tutor and general horseplay. They also found a way to con their costars into giving them more money. 
Culkin and Chlumsky set up a swear jar for the grownups. "We also had this money jar for every time Jamie, Dan or Howard would curse. The 'f' word would be $10, and the 's' word would be $5, and Anna and I would get to split it. At the end, Jamie owed us about $200 each, Dan owed us about $50 each and Howard about $60 each." Culkin added, "It's a good thing we had Jamie."