'My Hero Academia': The Characters Prepare for the Next (and Likely Final) Battle in Manga Chapter 342
'My Hero Academia's manga is nearing the end, and Chapter 342 sees the characters preparing for a second (and likely final) battle with the villains.
The My Hero Academia anime is about to kick off the war between the Pro Heroes and Paranormal Liberation Front, but Kohei Horikoshi's manga is building toward another battle. In My Hero Academia Chapter 342, Deku and his classmates prepare for a second showdown with the villains — and judging by the characters' emotional moments, this fight may bring the series to a close.
[Warning: This article contains spoilers for My Hero Academia Chapter 342.]
'My Hero Academia's manga is nearing its end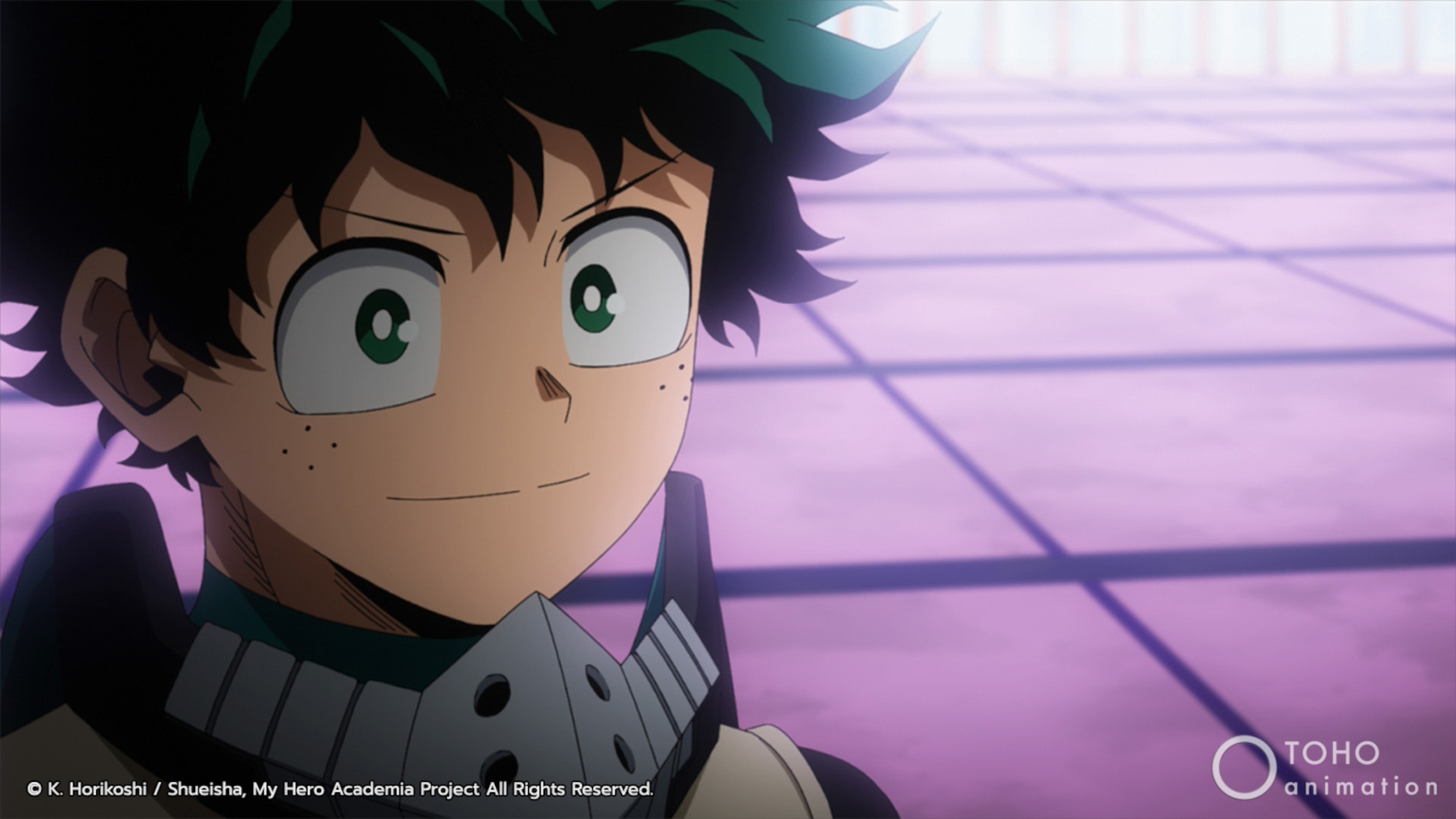 My Hero Academia fans already know the manga is nearing its final arc, as creator Kohei Horikoshi announced as much during Jump Festa 2022 in December.
According to Kotaku, Horikoshi offered attendees an idea of when he plans on wrapping his story. He suggested it could be over in about a year:
"If things progress smoothly, the original My Hero Academia [manga] will reach its goal, for instance, in just about a year. If things do not go smoothly … I think at next year's Jump Festa, I'll have [Deku voice actor] Mr. Yamashita read the same statement."
At the time, many wondered how My Hero Academia's creator intended to resolve all the storylines and character arcs in such a short period. However, the manga has made plenty of progress since. And the latest chapter pushes the students of Class 1-A into what's likely to be the series' climax.
The characters prepare for another battle in manga chapter 342
My Hero Academia Chapter 342 sees the characters preparing for a second battle with All for One and his followers. And things feel more intense — and final — than the first time around.
For one, Deku and the other students from U.A. High bid farewell to their loved ones. The chapter features emotional panels of them hugging their family members goodbye, driving home the notion that some of them may not return. Sero even says so aloud, but Sato quickly shuts him down.
The later portions of Chapter 342 also see Deku and his friends emotionally preparing for what's to come. Todoroki copes with the idea of facing his brother again, while Deku and Uraraka confess their reservations about fighting. Although they know it's part of the job, the two have something in common: they empathize with the villains. Deku sees the part of Shigiraki that needs saving, while Uraraka feels for Toga.
Their conversation raises interesting questions about My Hero Academia's big conclusion, like whether the villains are also worth saving. Perhaps Deku and Uraraka will come up with a way to "save everyone" — but fans will probably get an action-packed blowout regardless.
How will 'My Hero Academia's characters fare in the coming war?
With the goodbyes out of the way and a "second pivotal war" beginning, it seems the My Hero Academia manga really is entering its final storyline. So, how will Deku and his classmates fare? It's hard to see this series having a tragic ending, though there will probably be a few losses on the road to victory.
How the Pro Heroes will defeat the villains also remains up in the air, especially with so much emphasis on saving everyone. The series never shies away from Deku's empathy, and his conversation with Uraraka suggests it could play an important role in the finale.
If this really is the end of the manga, the arc will also need to establish its main character as the next Symbol of Peace. Although Deku has progressed when it comes to using One for All, he's yet to truly take up All Might's mantle. This fight could show us how he becomes "the greatest hero" — a future the anime's narration promises we'll eventually reach.
Read the latest chapter of My Hero Academia on VIZ.