'My Hero Academia' Ending: Kohei Horikoshi Reveals His Timeline for Finishing the Manga
During Jump Festa 2022, 'My Hero Academia' creator Kohei Horikoshi revealed that he's planning to wrap the manga up soon.
My Hero Academia has become one of the biggest anime and manga series currently running, so fans might be saddened to hear that Kohei Horikoshi is planning to wrap things up. That's right, My Hero Academia's manga will soon come to an end. In fact, the author revealed his timeline for finishing the series at Jump Festa 2022.
When is 'My Hero Academia's manga ending?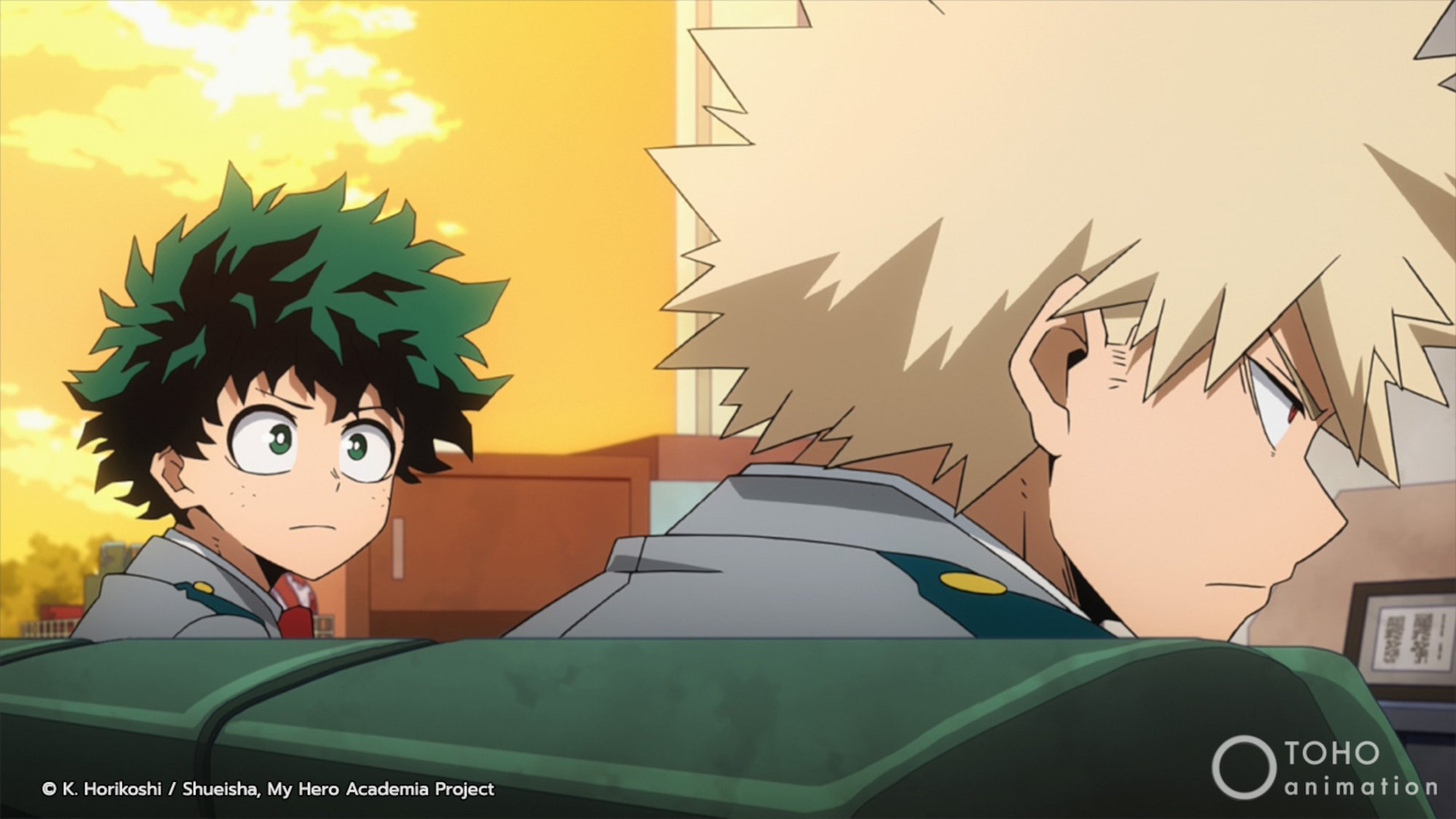 My Hero Academia fans received some exciting news at Jump Festa 2022, including a trailer for the highly anticipated sixth season. But with that came a more bittersweet realization.
According to Kotaku, author Kohei Horikoshi gave a timeline for the manga's ending during the My Hero Academia panel. His statement suggests there isn't much of the story left to get through:
"If things progress smoothly, the original My Hero Academia [manga] will reach its goal, for instance, in just about a year. If things do not go smoothly … I think at next year's Jump Festa, I'll have [Deku voice actor] Mr. Yamashita read the same statement."
Although Horikoshi recently admitted the manga was entering its final arc, many fans expected Deku's story to continue a while longer. If the author really is planning to conclude the series within the next year or so, he's got quite a bit left to resolve — starting with the main conflict between All for One and One for All.
'My Hero Academia' has major storylines to wrap up
With My Hero Academia ending, fans can probably expect another huge showdown before the manga is through. The Paranormal Liberation War Arc saw the Pro Heroes going up against Shigaraki and his new followers. Unfortunately, it ended with the villains even stronger than before.
And Deku will have to defeat the power that rivals One for All before the manga is through. That means he has a lot of progress to make ahead of Horikoshi's big conclusion. Although Deku and Bakugo have started making amends, My Hero Academia's main plot still feels far from any real resolution. And there are subplots to wrap up as well.
Not only do Endeavor and Shoto need to face Dabi once more, but there's still the matter of All Might's foreseen demise to address. Horikoshi has recently answered a number of questions raised during the manga's early chapters, so it's possible these storylines will be addressed next.
Could Kohei Horikoshi follow the manga with another story?
Horikoshi teasing the ending of My Hero Academia has left some fans wondering if this is really the last time we'll follow Deku and his friends. As ComicBook.com points out, the manga could take a new form, moving beyond the academia portion of Deku's hero career or even jumping ahead to the characters' time as upperclassmen.
That's all speculation, but there's no denying that My Hero Academia could easily go as long as a series like Naruto or Dragon Ball. Whether Horikoshi wants to pursue other stories or perspectives in this world is another matter.
While we wait to see how My Hero Academia's manga closes, fans can at least look forward to an exciting season 6. New episodes are currently set to arrive during the Fall 2022 anime season.