'My Hero Academia' Season 6: Fans May Have to Wait Longer Than Expected for Its Release
My Hero Academia is heading into one of its darkest and most action-packed arcs yet, so it's no wonder fans of the anime are eager to dive into season 6. Unfortunately, recent reports suggest they may have a longer wait than usual for the next chapter of Deku's story. In fact, My Hero Academia's Paranormal Liberation War Arc may arrive months later than most viewers expected.
'My Hero Academia' Season 6 might get a fall 2022 release date
RELATED: 'My Hero Academia': All 3 Movies, Ranked From Pretty Good to Plus Ultra
My Hero Academia has consistently released new episodes during the Spring anime season, but fans could be looking at a fall release date for season 6. Shonen Jump News – Unofficial reported as much on Dec. 16, a couple of days ahead of Jump Festa 2022 in Japan.
That's a notable change of pace for the popular anime, which has only gotten a fall release date once before this. Of course, given the scale of what the anime needs to adapt for season 6, it's not wholly surprising. The upcoming Paranormal Liberation War Arc contains a ton of action. As ComicBook.com points out, that could impact how quickly Studio Bones is able to animate it.
And most fans will agree that having this outing accurately adapted is worth the wait. So, what is My Hero Academia Season 6 about?
What is 'My Hero Academia' Season 6 about?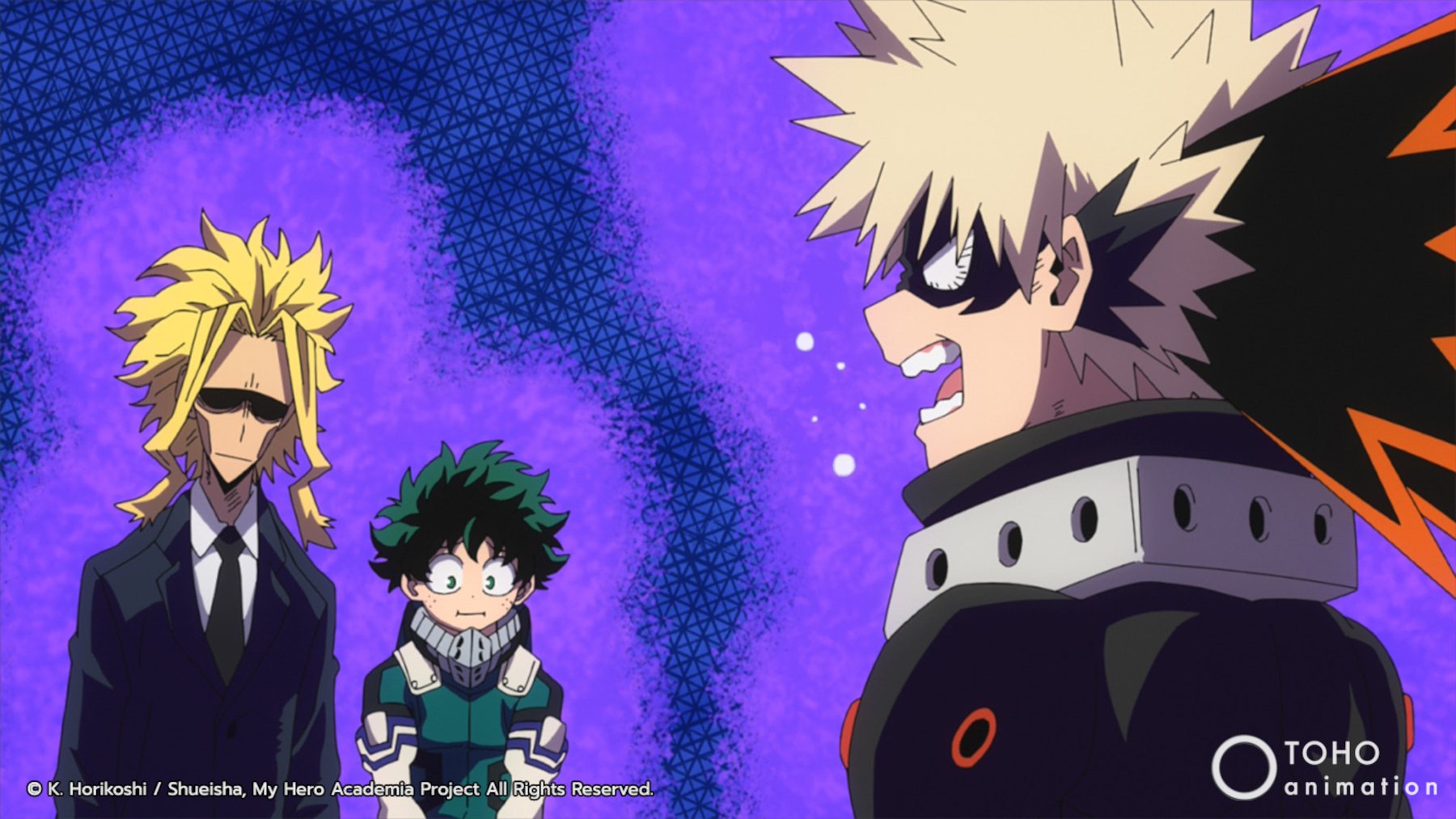 RELATED: 'My Hero Academia': 5 Characters We Really Want to See More of After Season 5
My Hero Academia Season 6 will finally see the Pro Heroes and students at U.A. High going head to head with the League of Villains. And Shigaraki and his minions have acquired a large number of reinforcements after their run-in with the Paranormal Liberation Front in season 5.
That could prove a problem for the heroes, especially given All Might's retirement. Deku is still mastering his Quirks, and he's unlikely to be a match for Shigaraki. The villain's recent evolution will definitely be a major obstacle.
The battle between the heroes and villains will probably take up most of the coming season. Of course, My Hero Academia typically covers two manga arcs per season, so it could extend beyond that fight as well. It's hard to say exactly what fans can expect, but they may get more details about the new episodes at Jump Festa 2022.
Jump Festa 2022 could reveal more details about the new episodes
RELATED: 'My Hero Academia': 3 Fan Theories About What Happened to Deku's Father
My Hero Academia will be featured at Jump Festa 2022, so fans can probably expect more news about season 6 when the event arrives. It's currently slated to take place in Japan from Dec. 18-19. And although there's no word on what the My Hero Academia portion of the event will cover, a release date or timeline could be on the agenda.
The event kicks off at 9 a.m. JST on Dec. 18, but My Hero Academia won't be in the spotlight until Dec. 19. Fans can keep up with the celebration using TOHO Animation or Bandai Namco's YouTube channels.
With any luck, they'll have a better idea of when My Hero Academia returns after the two-day celebration is through.