'My Hero Academia' Season 6 Trailer Teases the Anime's Showdown Between the Heroes and Villains
'My Hero Academia' Season 6 got its first trailer at Jump Festa 2022, and it teases a high-stakes confrontation between the Pro Heroes and Paranormal Liberation Front.
My Hero Academia Season 5 concluded with a war approaching, and the Pro Heroes will go head to head with the Paranormal Liberation Front when the anime returns. Jump Festa 2022 teased the coming arc with a new trailer for My Hero Academia Season 6. The event also gave fans an idea of when they can expect the new episodes.
'My Hero Academia' gets new trailer at Jump Festa 2022
Jump Festa 2022 shared new details about My Hero Academia's manga and anime, with the latter receiving a trailer for its upcoming sixth season. The footage promises a huge confrontation between the Pro Heroes and the Paranormal Liberation Front. Even more specifically, fans can expect a fight between Deku and Shigaraki.
That's been a long time coming. And those who read Kohei Horikoshi's manga know My Hero Academia is about to get much darker in season 6. The trailer doesn't offer much in the way of actual action, but it hints at the stakes. It even suggests the characters could be looking at the "end of Japan" if they don't stop Shigaraki and his minions.
Season 6 will test Deku's mastery of One for All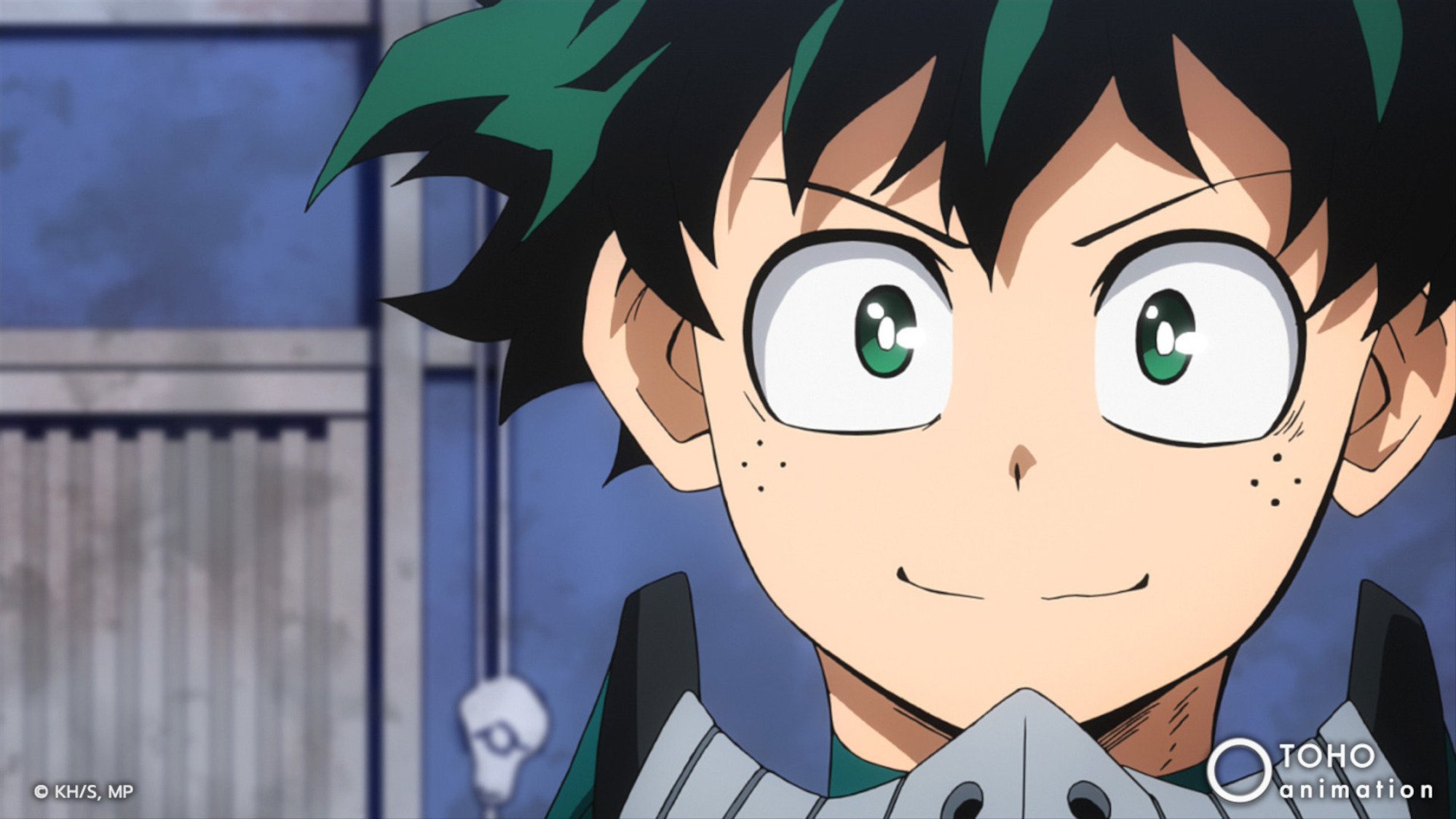 As the trailer suggests, My Hero Academia promises to challenge Deku and his grip on One for All. All Might's successor has begun mastering the other Quirks inside of his borrowed power. However, he still has a long way to go before truly taking up the Symbol of Peace's mantle.
Meanwhile, Shigaraki's recent evolution makes him an even greater threat than before. Deku and his companions may have their hands full when it comes time to fight the villains. It's enough to leave viewers wondering if the series will see a huge shift in tone before the next outing is through. When will they know how things pan out?
'My Hero Academia' Season 6 confirms Fall 2022 release date
In addition to My Hero Academia Season 6 getting its first trailer, the anime received an official timeline for the next outing's release date. Reports that My Hero Academia might return during the Fall 2022 anime season surfaced ahead of Jump Festa 2022. The event confirmed as much, meaning fans will have a longer wait than usual for the new season.
With all of the action that takes place during the Paranormal Liberation War Arc, it's probably better that the creators take their time bringing it to life. There are plenty of huge moments on the horizon, and the animators no doubt want to get them right.
Fans can expect a more specific release date for My Hero Academia Season 6 as the Fall 2022 anime season approaches. In the meantime, there's no shortage of other anime content to look forward to. Jump Festa highlighted that fact over the course of its two-day celebration.