'My Hero Academia': Where Can You Watch the First 2 Movies Before 'World Heroes' Mission'?
My Hero Academia: World Heroes' Mission debuted in U.S. theaters on Oct. 29, and the movie drew impressive box-office numbers during its opening weekend. World Heroes' Mission marks the third feature film for the popular anime, and the previous two were received about as well internationally. Do fans need to watch My Hero Academia: Two Heroes and My Hero Academia: Heroes Rising before seeing My Hero Academia: World Heroes Mission at the movies?
What is 'My Hero Academia: World Heroes' Mission' about?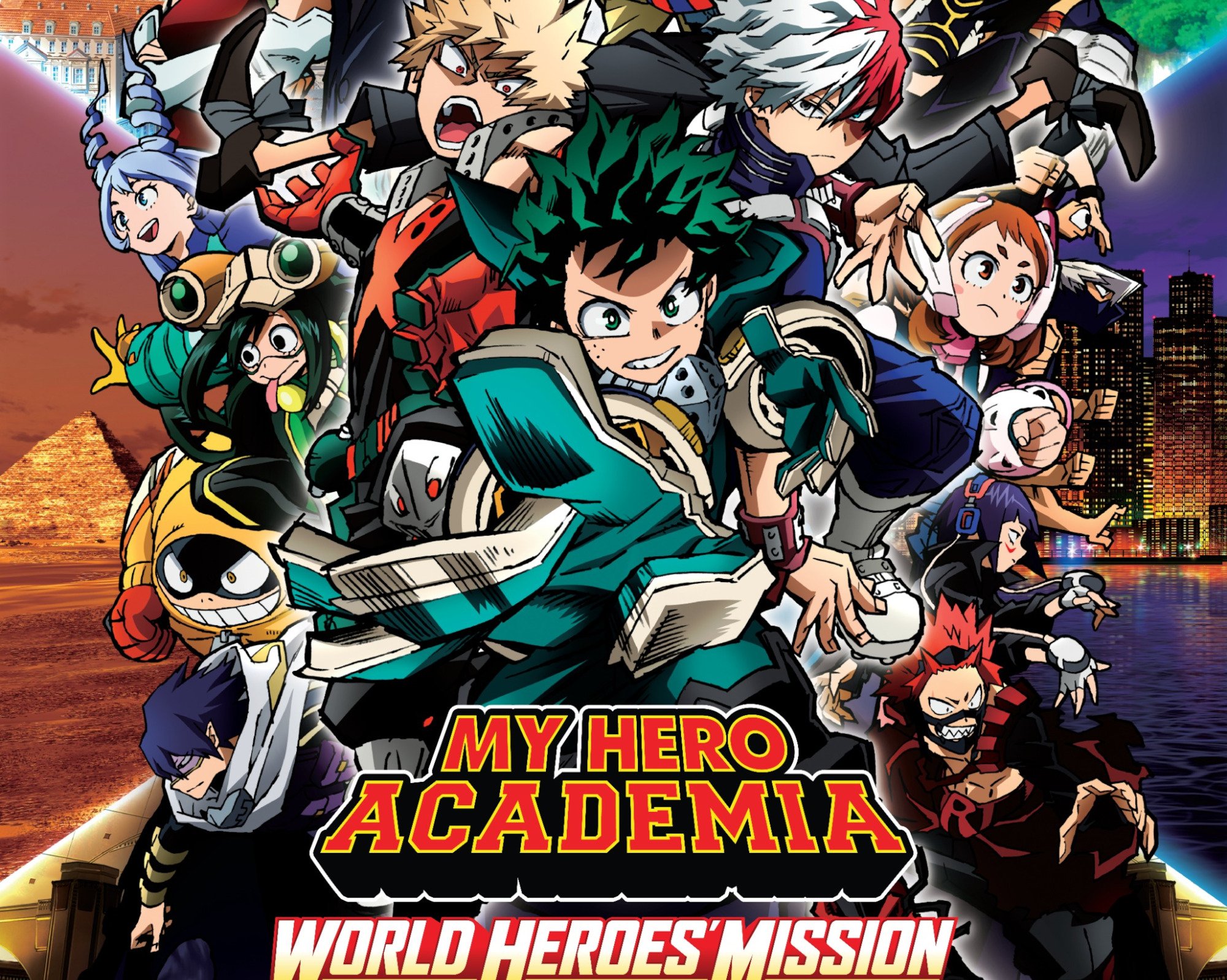 My Hero Academia's newest film sees Deku and his classmates going undercover to take down what appears to be a cult-like organization. Although the trailers and synopsis don't reveal much about the movie's villain, they highlight the Big Bad's hatred of Quirks.
And per Crunchyroll, that dislike of superhuman abilities will be the main threat of the new movie:
"When a sinister organization threatens to wipe out all superhuman powers, the fate of the world is on the line. With two hours until the collapse of civilization, Deku, Bakugo, and Todoroki manage to work as a team, but there's still one problem. Deku's on the run for murder."
With Deku mysteriously framed for murder, it sounds like the heroes have a lot on their hands. Of course, the stakes were high in the previous My Hero Academia films as well. But do fans need to watch Two Heroes and Heroes Rising before heading out to see World Heroes' Mission?
Do you need to watch the 'My Hero Academia' movies in order?
The My Hero Academia films aren't technically canon, so moviegoers don't need to watch all of them in order. While the movies fit into the anime's timeline, they're not relevant to the main storyline. They also aren't sequential, so each of them has its own contained story and villain.
While themes and characters may overlap between films, viewers probably won't feel lost seeing World Heroes' Mission after watching the anime series alone.
That said, Two Heroes and Heroes Rising both received high ratings from critics and audiences on Rotten Tomatoes. They're both worth the watch if you're interested in spending more time with My Hero's lineup of characters. So, where can you find the two previous movies?
Where to stream 'Two Heroes' and 'Heroes Rising'
If you do want to watch the previous My Hero Academia movies before diving into World Heroes' Mission, there are a few ways to do so. The easiest would be to find the films on streaming platforms. Both are currently in Funimation's catalog, and Heroes Rising is available on Hulu with the Starz add-on.
The two films are also available to rent or buy on Amazon Prime Video, and they've both been released on DVD and Blu-ray. The latter might be difficult to get your hands on while World Heroes' Mission is still making the rounds — but they will make nice collector's items later on.