'My Hero Academia: World Heroes' Mission' Is Now the Franchise's Highest-Grossing Movie
You've heard of the Oscars, but have you heard of the Isaacs? The Isaac Awards, in honor of the great Oscar Isaac, are Showbiz Cheat Sheet's unique spin on the Academy Awards. However, the Isaac Awards are different from the Oscars in that they celebrate the best movies of 2021 that deserve recognition but will not receive that recognition through Oscar nods. The 2022 Isaac Awards feature five categories: Best Performance, Best Scene-Stealer, Best Crowd-Pleasing Moment, Best Action Sequence, and Fan-Favorite Movie. Voting will be open via this form from March 7-20. Winners will be announced on March 24.
My Hero Academia: World Heroes' Mission made its international debut on Oct. 29, and it's already become the anime franchise's highest-grossing movie. Following on the heels of My Hero Academia: Two Heroes and My Hero Academia: Heroes Rising, the film had big shoes to fill, especially arriving in the midst of the ongoing COVID-19 pandemic. It appears World Heroes' Mission exceeded expectations on that front. So, how much did the newest My Hero Academia movie make during its opening weekend?
How much did 'My Hero Academia: World Heroes' Mission' make at the box office?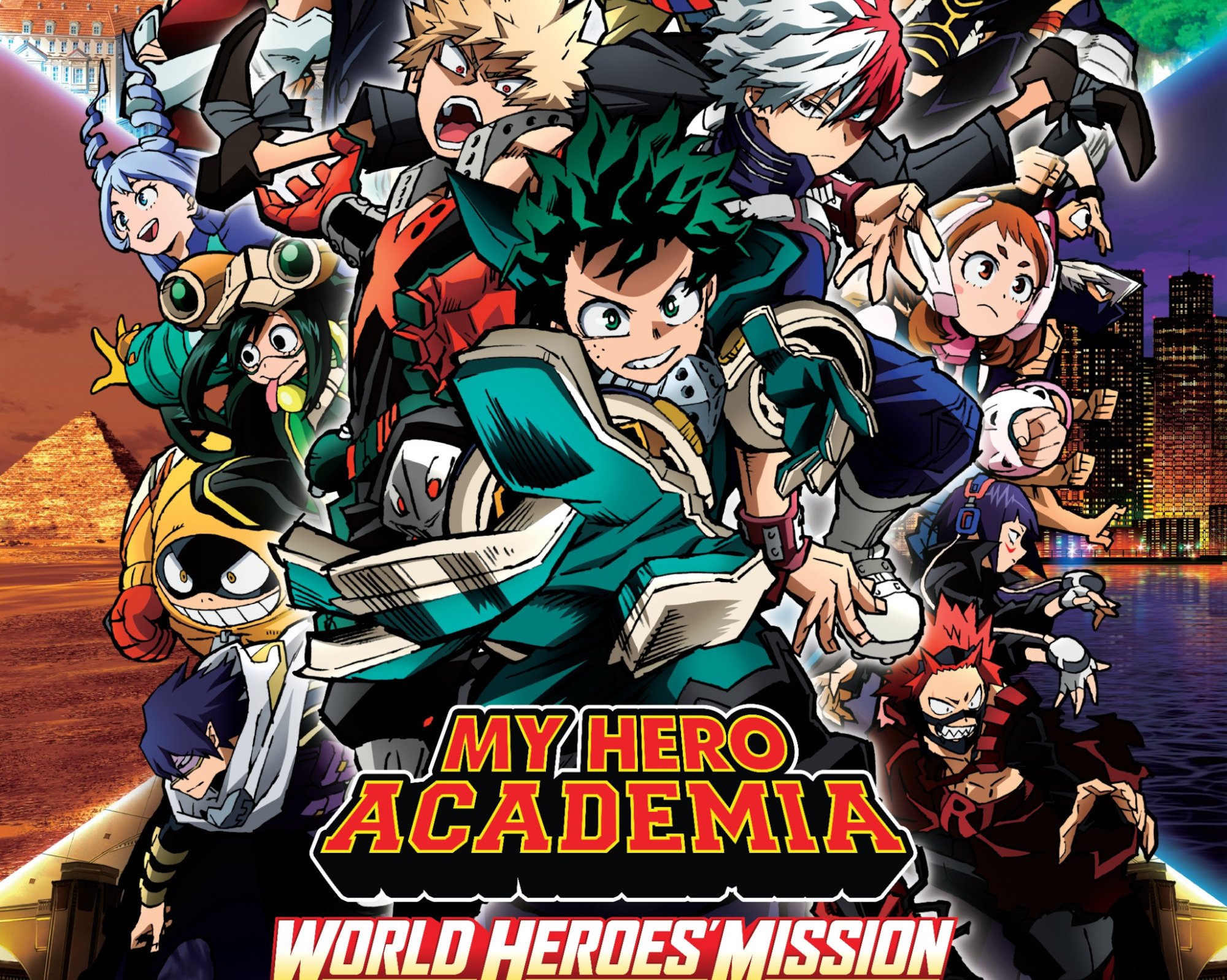 My Hero Academia: World Heroes' Mission had an impressive opening night in the U.S., becoming the second-highest-grossing film that Friday behind Denis Villeneuve's Dune. Looking at the whole weekend, My Hero Academia came in fourth at the box office. The film landed just behind Dune, Halloween Kills, and No Time to Die.
According to Box Office Mojo, the movie brought in an estimated $2,885,252 on its opening night alone. By the time the weekend was through, it grossed around $6,403,286 domestically.
Internationally, the new My Hero Academia movie made an estimated $29,387,202. In total, its box-office revenue amounted to $35,790,488 over its opening weekend. With those numbers, it's already surpassed the anime's previous two theatrical releases. That's good news for the franchise — and for anime releases overall.
How did the new film compare to 'Two Heroes' and 'Heroes Rising'?
In terms of opening night performance, World Heroes Mission blew Two Heroes away and came in just ahead of Heroes Rising. The first My Hero Academia movie grossed $1,388,499 domestically during its opening weekend. Meanwhile, Heroes' Rising, which hit North American theaters in early 2020, made around $5,891,252 during the same period.
At the time of its release, Heroes' Rising broke records, becoming one of the highest-grossing anime releases of all time in the U.S. World Heroes' Mission going beyond that success proves anime films are gaining even more traction in North America. Plus Ultra, indeed.
'My Hero Academia: World Heroes' Mission' is playing in theaters
With such impressive numbers, those on the fence about seeing the latest My Hero Academia movie may be tempted to find out what the hype is all about. The film is currently playing in select theaters throughout Japan, North America, the U.K., Australia, New Zealand, and Ireland. Additionally, it's likely to head to Funimation, as well as DVD and Blu-ray, once its theatrical run is through.
World Heroes' Mission promises to raise the stakes for Deku and his friends, pitting them against a villain committed to eradicating Quirks. Per Crunchyroll, here's the synopsis for the new movie:
"When a sinister organization threatens to wipe out all superhuman powers, the fate of the world is on the line. With two hours until the collapse of civilization, Deku, Bakugo, and Todoroki manage to work as a team, but there's still one problem. Deku's on the run for murder."
Although the film isn't technically canon, it definitely features the action and themes prevalent in the main story. It also offers a fun way to pass the time while fans await My Hero Academia Season 6. After all, the fifth season just ended, so it could be a while before new episodes arrive.
Vote for the 2022 Isaac Awards here now through Sunday, March 20. Winners will be announced on March 24.