'My Liberation Notes': Mr. Gu Could Have Been a Debt Collector, Based on These Clues
Fans are curious to know more about Mr. Gu in 'My Liberation Notes.' In the K-drama, he explains he arrived in town after getting off at the wrong station alluding to his backstory.
Netflix's My Liberation Notes K-drama has fans obsessed over Mr. Gu, played by actor Son Seok-koo. The quiet, mysterious, and serious character has a backstory everyone wants to uncover in the K-drama. Fans do not know much about him, except for his dependency on soju. My Liberation Notes Episode 4 revealed clues that Mr. Gu might have been a debt collector.
[Warning: This article contains spoilers for My Liberation Notes.]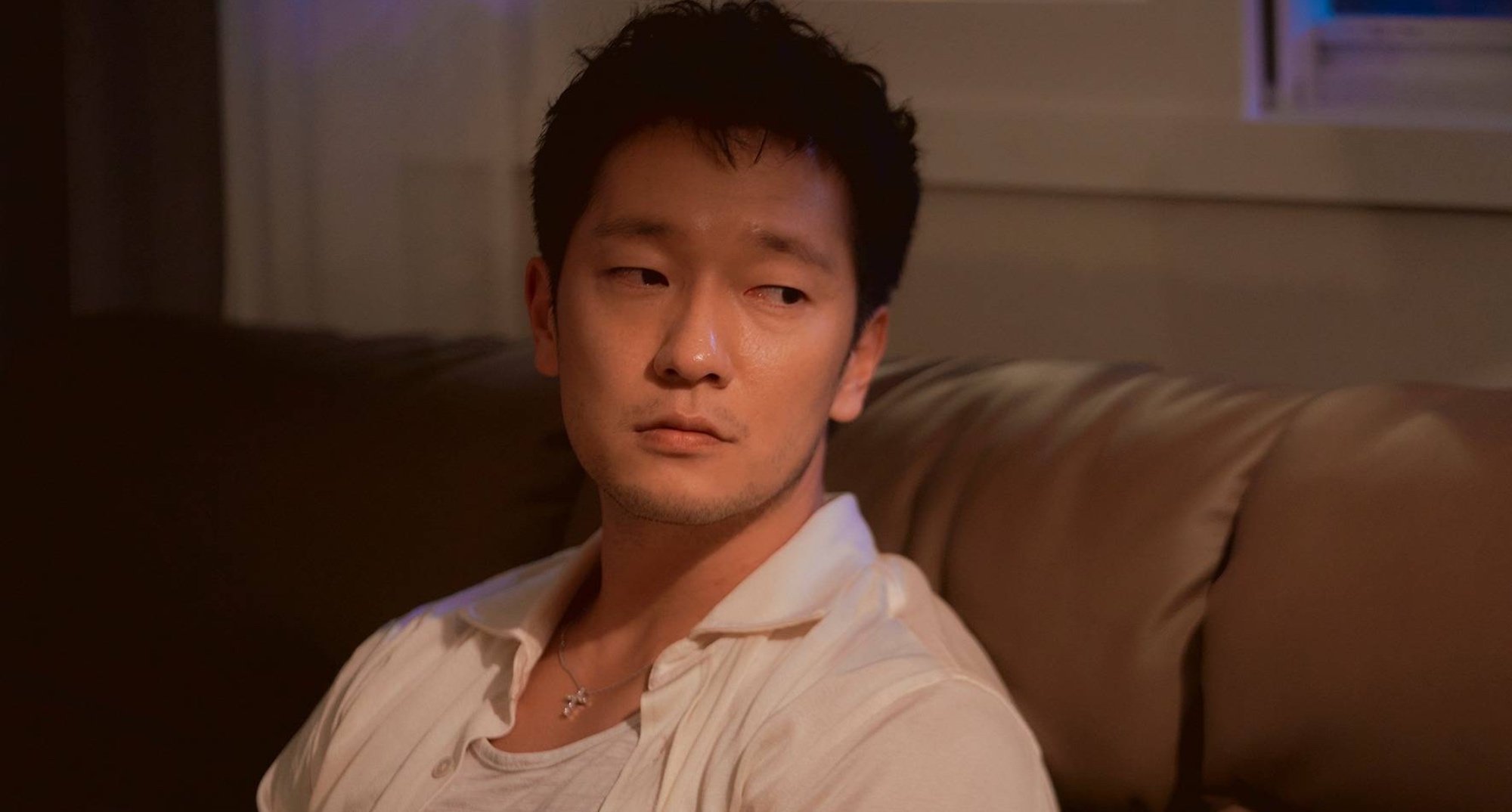 Mr. Gu works for the main characters' father and keeps to himself in 'My Liberation Notes'
In My Liberation Notes, Mr. Gu lives in a guest house on the farming property and works with the siblings' father, Je-ho, and mother. He helps around the farm and the family's custom furniture business. Fans know Mr. Gu speaks to almost no one. Every day, he buys two bottles of soju and sits outside the guest home.
My Liberation Notes Episode 4 transported fans into Mr. Gu's past and can theorize who he was. Chang-hee tries to talk to Mr.Gu about his past. He is curious how he managed to arrive in a quiet and desolate town. Mr. Gu answers, "I got off at the wrong stop." Just like Chang-hee, fans were left confused by what he meant.
In the finale scenes, Mr. Gu remembers a moment from his past that led him to the village and changed his life. The flashbacks reveal a snowy night at Dangmi station in Sanpo Village and a woman screaming, "I said, get off!" at someone.
Mr. Gu is well dressed, groomed, and leaning against a pole, looking at an unidentified woman on the phone. Later, the scene has an unknown voice telling Mr. Gu he would have gotten in trouble if he kept going. The voice asks, "How did you know to run?"
Mr. Gu might have been a debt collector before arriving in Sanpo Village
The flashbacks of Mr. Gu further give into a possible theory about his past. In another flashback, fans saw him on the train asleep before waking up and getting off at a station by accident. What he told Chang-hee could have been true. Certain clues allude to the possibility that Mr. Gu was a debt collector and somehow ended up in Sanpo.
In the episode, Mr. Gu is in town with Je-ho at a job. The client refuses to pay the amount for the job, leaving Je-ho with only part of the payment. When Mr. Gu drops him off at home, he angrily returns to town and visits the client. At dinner, Je-ho's wife cannot understand how Mr. Gu made the client pay the full amount.
Je-ho stays silent as if knowing what Mr. Gu did. In the My Liberation Notes episode, Mr. Gu tells Mi-jeong the hard cold truth about life. He reveals that he knows she likely lent money to some man. Turning to look at her, he even offers to get it back for her. Mr. Gu tells her she will not get her money back by being nice.
In previous episodes, Mi-jeong asked Mr. Gu a favor. Not wanting her family to know, she sent a notice letter from the bank to his address. Despite Mr. Gu being cold, he willingly helps her, as if having experience in the matter.
Fans have a theory of who the young women was in his flashbacks in 'My Liberation Notes'
The theory that Mr. Gu was once a debt collector in My Liberation Notes is plausible. He also could have had some affiliation with the matter. In all his scenes with Mi-jeon, he is hesitant to get close to her and give in to what she asks of him. Some fans have a theory of how Mr. Gu has another connection to Sanpo and possibly Mi-jeong.
His flashback revealed a young woman at the train station. A fan on Twitter commented, "Gu got off the metro bc of a woman yelling, "I said, get off!" & it apparently saved his life. THAT WOMAN IS MIJUNG & SHE SAVED HER MAN WITHOUT EVEN KNOWING. Mijung & Gu reek of destiny."
There is the possibility that Mr. Gu got off at the wrong station after hearing the woman's cries for help. Fans believe it could have been Mi-jeong based on the blurry facial features. Mr. Gu is running away from something or even himself. The theory is he was once a debt collector or was in his own mountain a debt he wanted to escape.