'My Name': Co-Stars and Director Praise Han So-Hee's Dedication:' I Had to Invest a Lot of Time'
The countdown to Netflix's most anticipated Korean drama, My Name, has begun. The K-drama is set to premiere on Oct. 15, with Han So-hee leading as Yoon Ji-woo. The crime-thriller drama is full of jaw-dropping action, stunts, and a revenge story. Before the drama's premiere, fans have high expectations from Han as she takes on a character role she has never done before.
From the teaser trailers, the main trailer, to the exclusive Ji-woo fight clip, fans are enamored with Han's dedication to her role. Fans are not the only ones, as her co-stars and the K-drama's director have high praises for the actor and her ability to become the ruthless and vengeance-driven Ji-woo.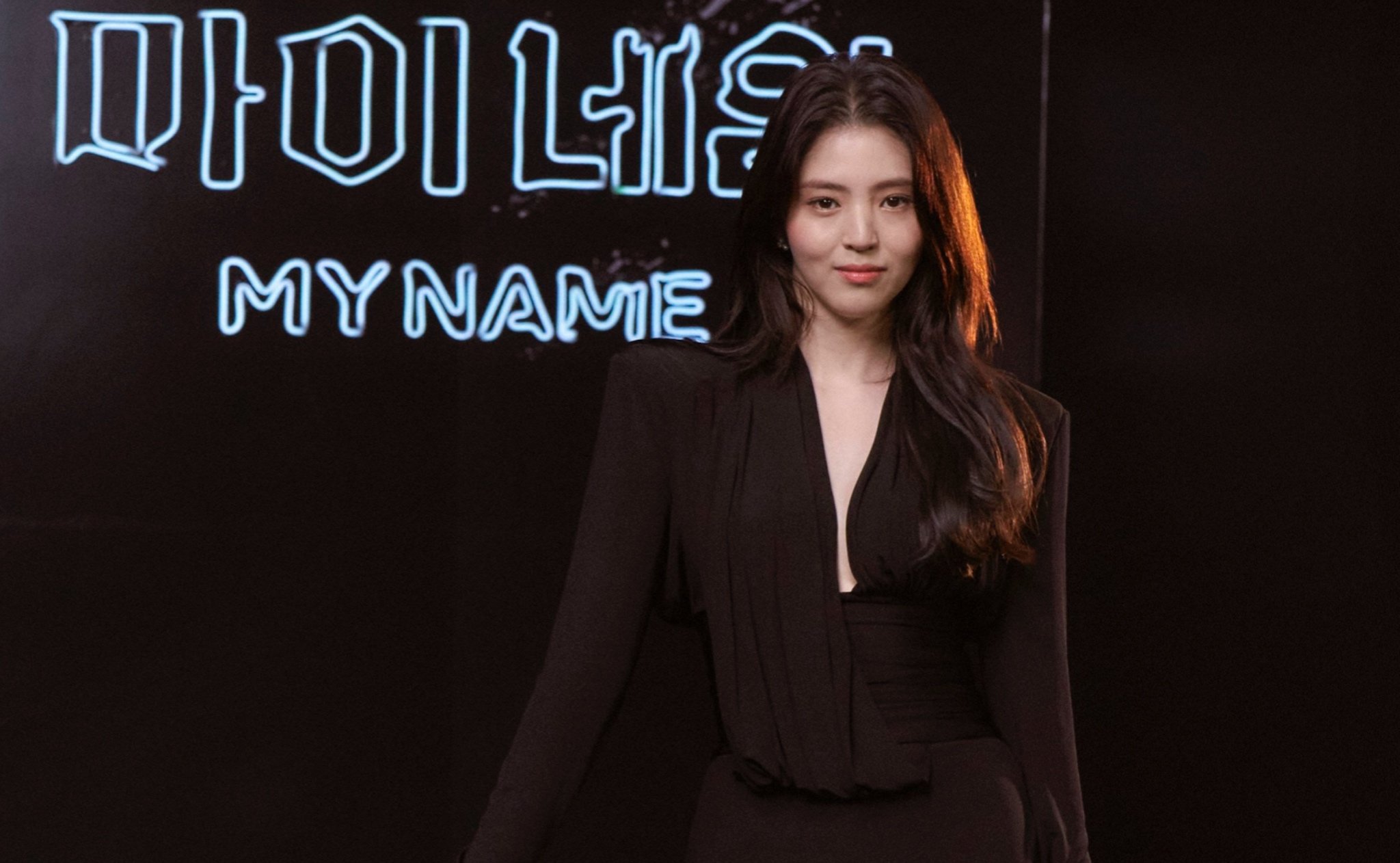 Han So-Hee breaks away from her previous roles with 'My Name' K-drama
Han is still relatively new to her acting career and gained notoriety in recent years thanks to some of her roles. Her new My Name character is a drastic change from what fans have previously seen her in. In 2018, she played the role of a princess in the historical K-drama 100 Days My Prince. For the fantasy-romance K-drama Abyss, she appeared as the fiancé of the male lead.
It was not until 2020 that Han astounded K-drama fans as Yeo Da-Kyung in the highly-acclaimed melodrama, The World of the Married. Han's popularity further skyrocketed, appearing in the Netflix mature K-drama Nevertheless alongside Song Kang.
My Name is an entirely different genre of K-dramas Han has never explored. "I could see the desperation in the script of someone having the one goal of revenge and only working toward that one goal. I thought it was a genre that I hadn't experienced yet where I would have to use my body to express emotions," explained Han, according to Soompi.
Han So-Hee explains the difficulties of an action-noir K-drama
RELATED: 'My Name': New Still Cuts Reveal Han So-Hee's Kickass Character in Netflix K-Drama
My Name is Han's first action role since her acting debut. The role of Yoon Ji-woo required a lot of stunt work Han has never done before. According to Soompi, Han knew she needed training and had to invest a lot of time. For her, the hardest part was working with a partner.
"I felt a lot of pressure because it's my first time, but also because I'm not alone and I have to coordinate with someone else to create one movement. I was also careful in case I got hurt. It was hard," explained Han. Director Kim Jin-min also had profound words on an actor's ability to break their comfort levels.
"For actors, your appearance and characteristics set a lot of limits for you. I always think of that limit as potential. Actors breaking through that limit on their own becomes potential. If you settle with your potential, that becomes a limit. I asked her two things, 'Do you want to do it?' and 'Are you going to practice?' Without a second of hesitation, she said she wanted to do it. It's not easy to personally say that to the director," said Kim.
Ahn Bo-Byun and Director Kim Jin-Min are blown away by Han So-Hee's dedication
RELATED: Twitter Reveals Its Top Searched K-Dramas
There is no denying Han takes her role seriously for Netflix's My Name. In the featurette video with the cast and director, Park Hee-soon, who plays Choi Moo-jin, explains Han prepared a lot for the drama and gave it her all. Ahn adds, "I thought she was amazing."
The video shows behind-the-scenes tidbits of Han filming an emotional scene as she sits on the floor with bloodied knuckles crying. Fans can also see Han doing her own fight choreography. According to Soompi, Han went to fight school every day of the week to prepare for her role. She even walked around with a knife on set to get accustomed to the weapon.
In an interview, director Kim praised Han stating, "An actress appeared who wanted to do it and said she would, and I believe that her keeping that promise became her power." Kim commented that not many opportunities to throw your body around and fight come easily and is thankful for Han.