'My Name': Could Be Netflix's Big Success After 'Squid Game' K-drama
Director Kim Jin-min is astounded as the new K-drama 'My Name' is becoming a global sensation on Netflix. The new drama is following the success of 'Squid Game' which $900 million for the platform.
Squid Game opened the door even further for the global success of Korean dramas. From K-Pop, K-dramas to Oscar-winning movies, Korean culture became a phenomenon a few short years ago. The Netflix hit by director Hwang Dong-hyuk made the platform a huge profit margin. But, My Name could be its next biggest success.
My Name is a gritty, dark, and tense-filled storyline of a young woman who learns to become a monster to avenge her father's murderer. Netflix's My Name has already received good ratings since its debut in Oct. Fans and audiences praise its cast and its chilling take on a revenge crime drama.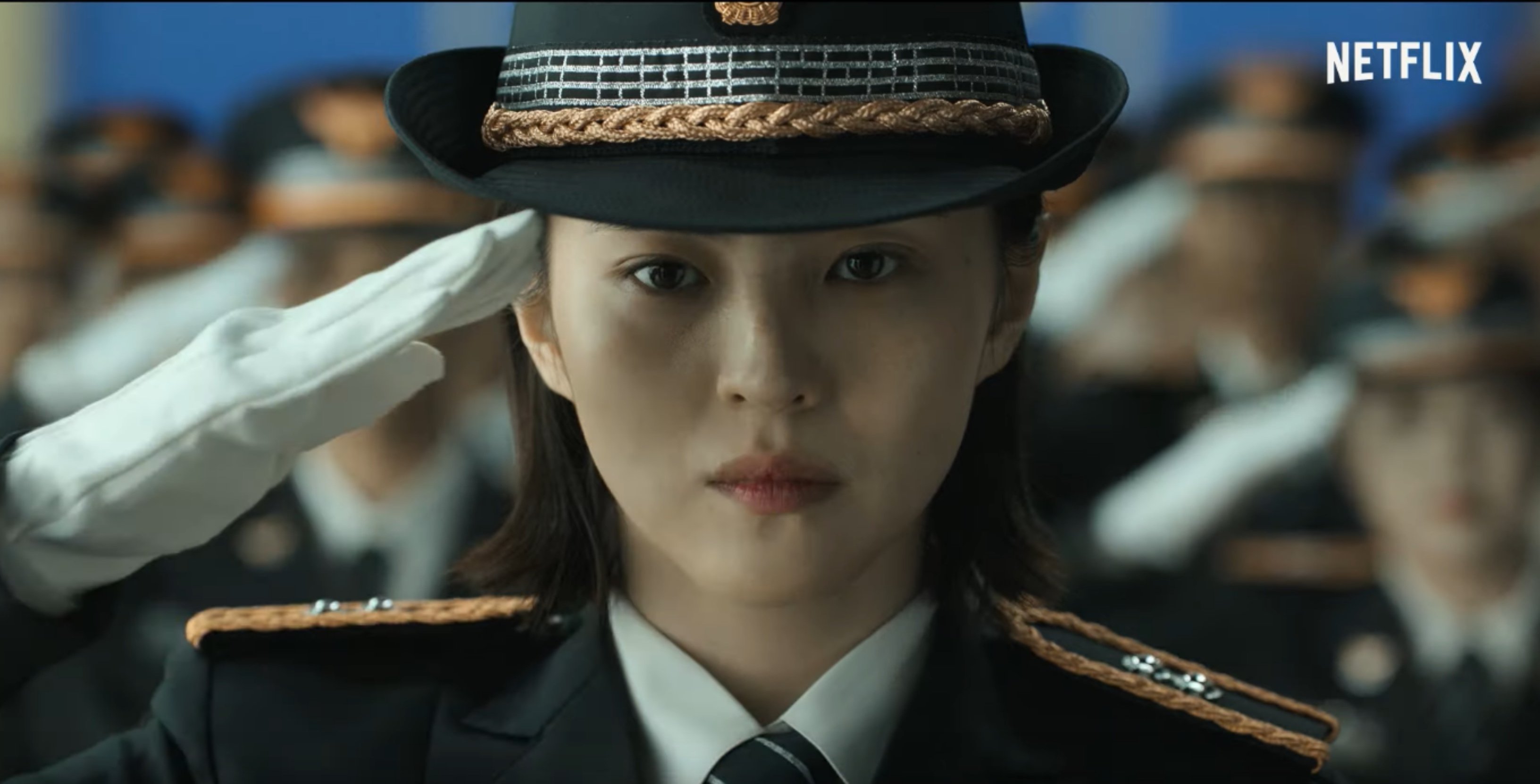 Netflix's 'My Name' ranks in the top 10 in foreign countries
The storyline by director Kim Jin-min and its main cast has led the My Name to land a spot on Netlfix's "Top 10" list in the U.S. According to Yahoo, the K-drama topped the daily streaming charts in South Korea. It then placed second in other Asian countries. My Name continued in popularity as it became one of the newest most-watched dramas on the streaming platform.
Just as Squid Game's Hwang Dong-hyuk never expected his K-drama to skyrocket to success, My Name's Kim did not expect fans to have high praise for the crime drama. In an interview with The Korean Herald, Kim explains, "I might have to thank Squid Game for focusing international attention on Netflix's new Korean content."
My Name had fans coming up with their own theories. Kim explains he expected many comments and questions about My Name but did not foresee audiences' unique interpretations. "I was surprised that the viewers interpreted my work in very creative ways, speculating on the reasons for a character's behavior. One way or the other, all of these are a way of showing interest in the series," said Kim.
'My Name' has an equal level of gore and digestible graphic content
Part of the reason fans gravitated toward Squid Game was because of its unique storyline using childhood games. The games become deadly feats of survival with bloody and fatal consequences. Netflix's My Name does not shy away from displays of blood and violence. In the K-drama, Ji-woo (Han So-hee) is often seen with bruises, sporting many cuts and bloodied fists.
My Name has a watchable level of shock value regarding fatal wounds and brutal fights between gang organizations. The K-drama has a level of realism. Even a strong character like Ji-woo or anyone else would be at risk of blood loss or death.
Yoon Ji-woo paves the way as a female-led K-drama about revenge and deceit
Fans gravitated toward My Name because of its main character. Episode 1 of the K-drama has Ji-woo become a broken version of herself. She wants answers after her father is murdered in front of her. As the drama progresses, she picks herself. She becomes a member of a feared crime ring and a mole in the police force.
Ji-woo breaks the mold as a female lead in a revenge story. "The fans' love for Han was bigger than I expected. There have been action movies featuring female actors in the past. But I felt that the audiences were mesmerized by the fact that vengeance, a widely used theme for men, was displayed by a female character," said Kim.
Netflix's My Name has the potential to dominate globally in a way Squid Game did not. Squid Game roused interest because of its brutal storyline with an underlying lesson about greed and social classes. My Name focuses on what it means for a character to lose all inhibitions after the only person in her life is killed. The bigger question is if a path of revenge is worth the consequences and will turn Ji-woo into a monster.