'My Name': Did a Scene in Episode 1 Foreshadow Who Killed Ji-Woo's Father?
My Name is a riveting Korean drama centered around a young woman who seeks revenge against her father's killer. The K-drama's trailer revealed more of Yoon Ji-woo's (Han So-hee) backstory that became more evident in the drama. Ji-woo witnesses her father's murder and wants to find the person responsible. A scene in My Name episode 1 gives crime drama fans a hint at the major twist reveal and her father's killer.
[Spoiler alert: This article contains spoilers about My Name episode 1.]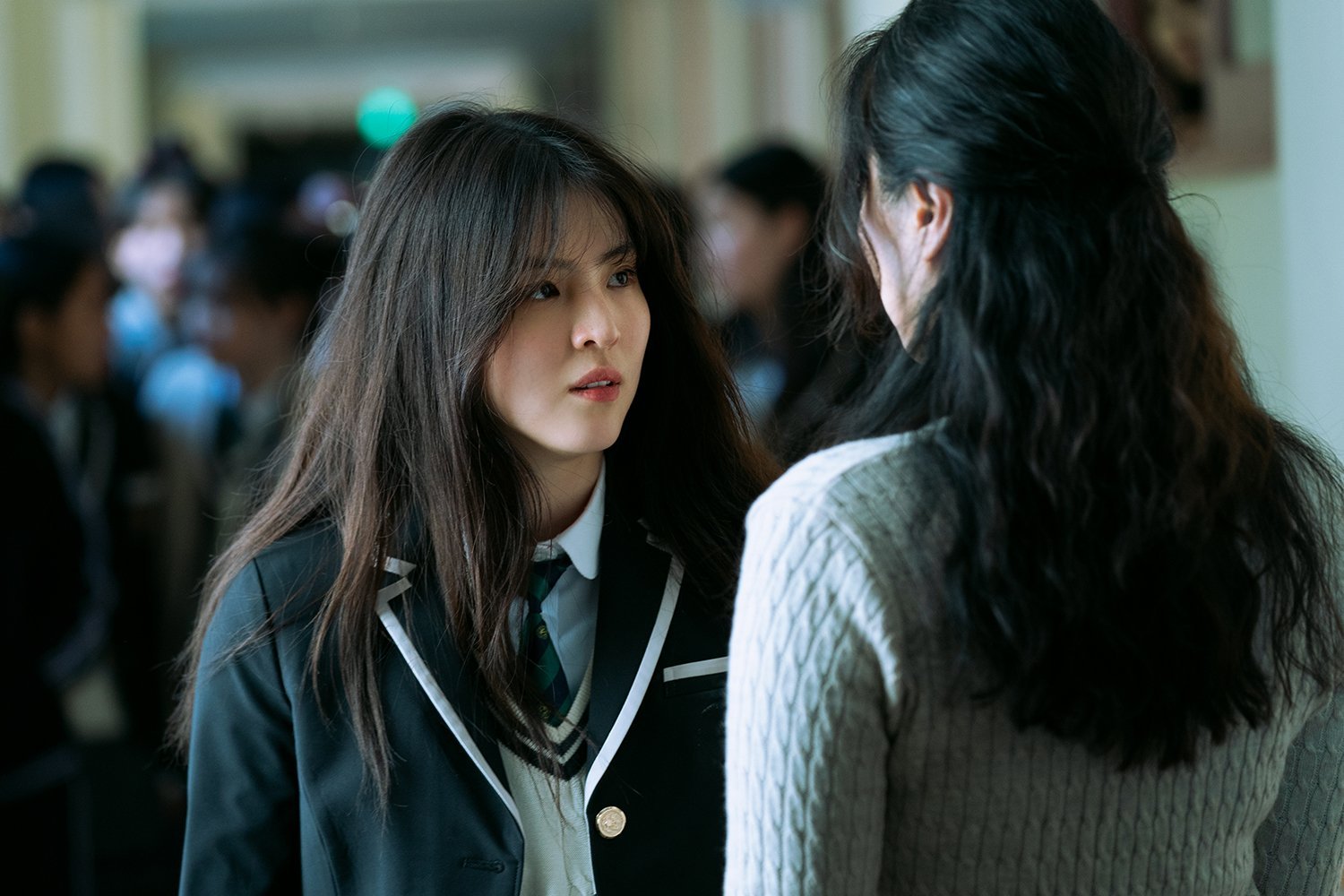 Who was Yoon Ji-woo's father in 'My Name' K-drama?
My Name episode 1 was the perfect introduction to the main character as fans better understand her inner turmoil and the events that lead to her path of revenge. Ji-woo is depicted as a lonely and desolate character. Her father, Yoon Dong-hoon (Yoon Kyung-ho), is never home and seems never to keep his promises. Shortly after Ji-woo's intro, fans learn her father is a member of the Dongcheon gang.
On her way to and from school, she is harassed by detectives. They want to know the whereabouts of her father, who is hiding from authorities. To make matters worse, the neighborhood and her schoolmates learn about her father's profession and shun her. After her father's murder, fans also learn Dong-hoon was Choi Mu-jin's (Park Hee-soon), the mob boss, closest friend.
Yoon Ji-woo has a flashback scene in 'My Name' Episode 1
Fans of the crime genre would have likely guessed the big twist reveal that occurred in the K-drama. One scene in My Name episode 1 would have piqued interest and foreshadowed who killed Dong-hoon and his real identity. After Ji-woo says goodbye to her father in the morgue, the scene cuts to flashback. Ji-woo and her father have a relaxing day on the beach.
It is clear the time Dong-hoon is spending with his daughter means something more. He asks Ji-woo if they should build a house on the beach in Jeju and live there. Ji-woo calls his bluff, but Dong-hoon says they will get to do it soon. He tells Ji-woo, "I'm almost done with my job."
Dong-hoon's line seems a bit out of the ordinary as Ji-woo stares at him. Knowing the context of Dong-hoon being a gangster and murdered in a possible hit, his line alludes to something more. Crime drama fans have likely seen this scenario play out before. A gangster who has hopes to leave and build a new future never happens. The scene also alludes to Dong-hoon having another agenda beyond the gang. By the end of the K-drama, the scene foreshadowed the reveal of his killer. Mu-jin killed Dong-hoon after discovering he was an undercover cop.
Will there be a Season 2 of 'My Name'?
The possibility of My Name returning for a second season is unlikely. K-dramas often only premiere for one season with 12 to 16 episodes. The Netflix K-drama had a short episodic run with eight episodes, breaking the rule compared to other dramas. My Name's storyline ended with a minor cliffhanger but not much to be explored in a second installment.
The K-drama has the making so being a major success as the South China Morning Post explains, "My Name gives yet another compelling indication that Korean small-screen content is aggressively and successfully tackling new challenges."
Netflix and Studio Santa Clause Entertainment have not confirmed plans for a second season, and neither has director Kim Jin-min. Han and Ahn are also not scheduled to star in a new upcoming drama. Their co-star Park is expected to star in a new upcoming Netflix drama Exemplary Family.