'My Name': Director Kim Jin-min Defends Giving Ji-woo a Romantic Scene
In the last episode of 'My Name,' Ji-woo and Pil-do have a romantic moment that fans felt was unnecessary and out of place. Actor Han So-Hee explains why the scene was needed for her character.
There are many elements to Netflix's original Korean drama My Name that made it the new buzz-worthy content on the platform. Fans were enthralled by the K-drama's female lead character, who ventures down a dark path of revenge. Near the end of the drama, fans did not expect Yoon Ji-woo (Han So-hee) to have a romance. My Name's director Kim Jin-Min explains the reasoning behind giving Ji-woo a romantic scene.
From the K-drama's first episode, Ji-woo has dealt with people's scrutiny, knowing her father is a gangster and her loneliness. But, to find his killer, she had to train to become cold and somewhat of a monster. Kim reveals Ji-woo's romance in the drama was crucial for the character.
[Spoiler alert: This article contains spoilers about My Name.]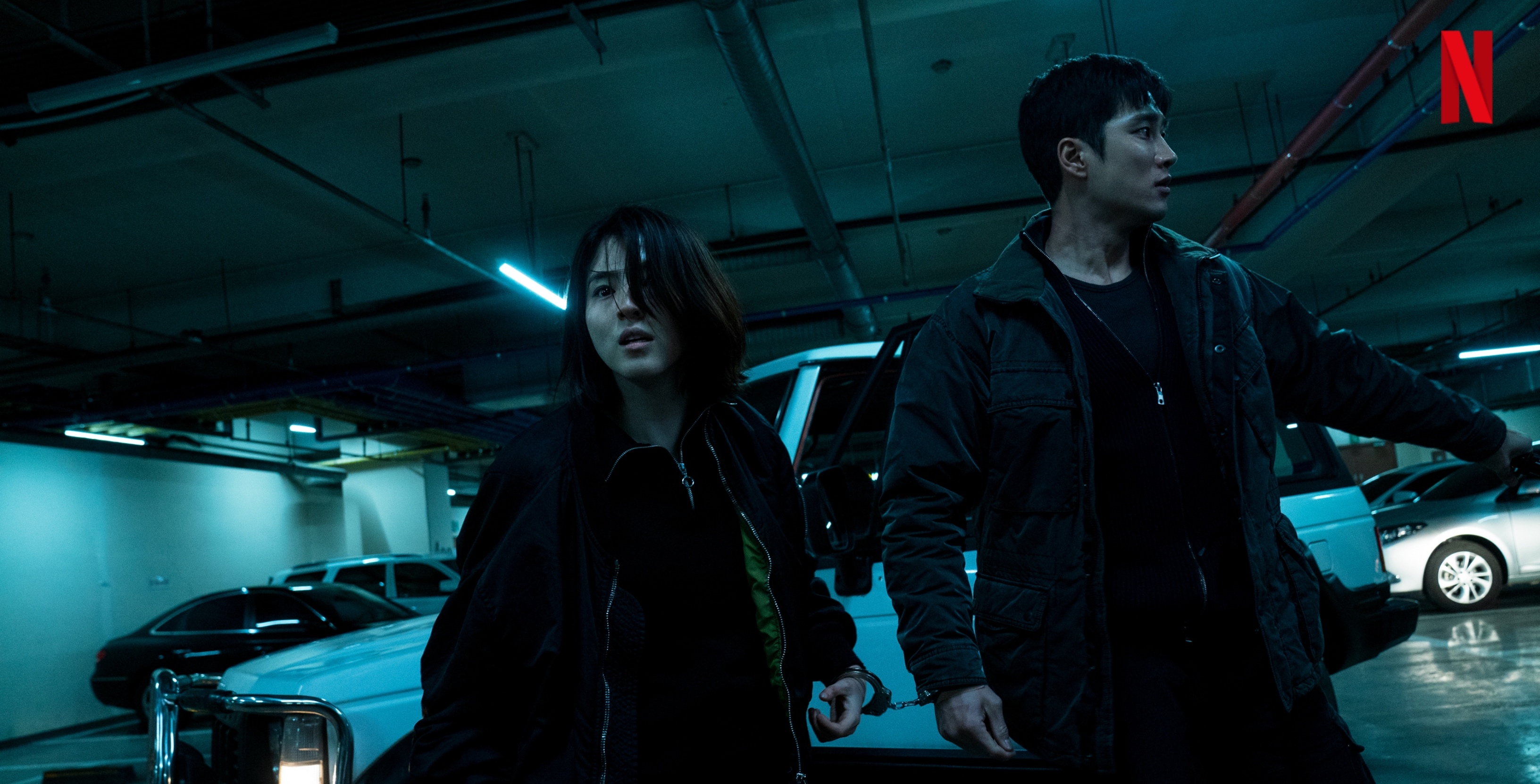 Yoon Ji-Woo and Jeon Pil-do develop an unspoken bond in 'My Name'
Ji-woo in My Name joins the police force. During a murder investigation, Ji-woo meets Pil-do (Ahn Bo-hyun), a detective for the narcotics team. At first, Pil-do dislikes Ji-woo's brazen and cold demeanor and for ruining his case. When she is assigned to be his partner, things start to change. He realizes there is more to her than she lets on. As they work together, Ji-woo pretends to prove to Pil-do she can be trusted.
Behind her lies, she does come to care for him. Her feelings are never explicitly described as romantic. In episode 5 of My Name, Ji-woo and Pil-do have a heart-to-heart in her empty apartment that cements their bond.
All the events in the K-drama led Pil-do to help Ji-woo escape custody and take her to his beach house. Pil-do shows Ji-woo his heart and how his sister's death consumed him. But he tells Ji-woo she does not have to suffer alone anymore. The moment is tender and emotional as Ji-woo has someone to confide in and understands her pain. Their moment becomes romantic as they share a passionate night together.
Director Kim Jin-min explains why Ji-woo's romance was needed in the K-drama
In an interview with The Korean Herald, Kim looks back at the K-drama's surprising success. But, Kim clarifies fans' anger toward giving Ji-woo a romantic scene with Pil-do. He explains many fans found the scene unnecessary and a waste of time in the grander scope of the drama's story. The moment at the beach house was not random or to follow K-drama tropes.
Kim and My Name's screenwriter thought long and hard about the scene and came to the unanimous conclusion. "We believed that the scene offered a chance for the viewers to believe that the lead character Yoon Ji-woo was a woman with feelings, not a revenge-driven monster," said Kim.
From the trailers and storyline, Ji-woo was made out to be a woman scorned after her father is murdered. The idea she will stop at nothing to find the culprit. Fans watched as she became a strong female lead who wanted pure revenge. But, behind her cold demeanor is a woman who has no one to trust, no family, and is in constant pain. With Pil-do, she had a glimmer of hope beyond her rage and revenge.
What did some fans and Han So-hee think of Ji-woo and Pil-do's romance in 'My Name'?
Kim admits to knowing fans were not exactly happy with Ji-woo having a romantic scene out of the blue. In a Reddit thread, one fan comments the scene felt out of place. "Of course, there DEFINITELY was tension between them before, but still not a lot emotional or romantic bonding except for like that one first snow scene that was kinda sweet, not gonna lie. I was surprisingly supportive of their relationship, but that scene still felt out of place," said the Redditor.
Another Redditor expressed similar feelings and felt Ji-woo and Pil-do's relationship was never fleshed out from the start. "I genuinely thought they'd play it off as a platonic friendship or at least some lowkey romantic feelings that goes unsaid," said the Redditor. But the Redditor does admit it was a gateway to show Ji-woo's vulnerability. It was also her fuel to enact her revenge when Pil-do is killed.
In a post-premiere interview for My Name, Han had a different opinion, "I interpreted it as the first time she accepted human emotions and the only time Ji-woo was a human. Rather than love and affection taking flight, it was more of a moment where she became human for the first time and it was a device that made her want to live like a human. I didn't think of it as a scene where her values collapsed."