'My Name' Season 2: Director Kim Jin-Min Has No Plans and 'Wants to Direct Many Other Genres'
'My Name' follows the global success of 'Squid Game' and paves its own popularity. The K-drama's director explains it's up to Netflix and the drama's writer to decide a new season.
My Name is quickly gaining polarity and is in line to be the next big Korean drama success for Netflix. Fans have become enamored by the K-drama's storyline about revenge, even more so with lead actor Han So-hee as Yoon Ji-woo. Like many successful dramas, fans are left wondering if a My Name season 2 is on the horizon.
Director Kim Jin-min promised a new take on a revenge story that has not been explored before in K-dramas. The crime thriller's storyline ending raised the possibility of Ji-woo's story continuing. But, Kim confirms Netflix or My Name's screenwriter has plans for a second season.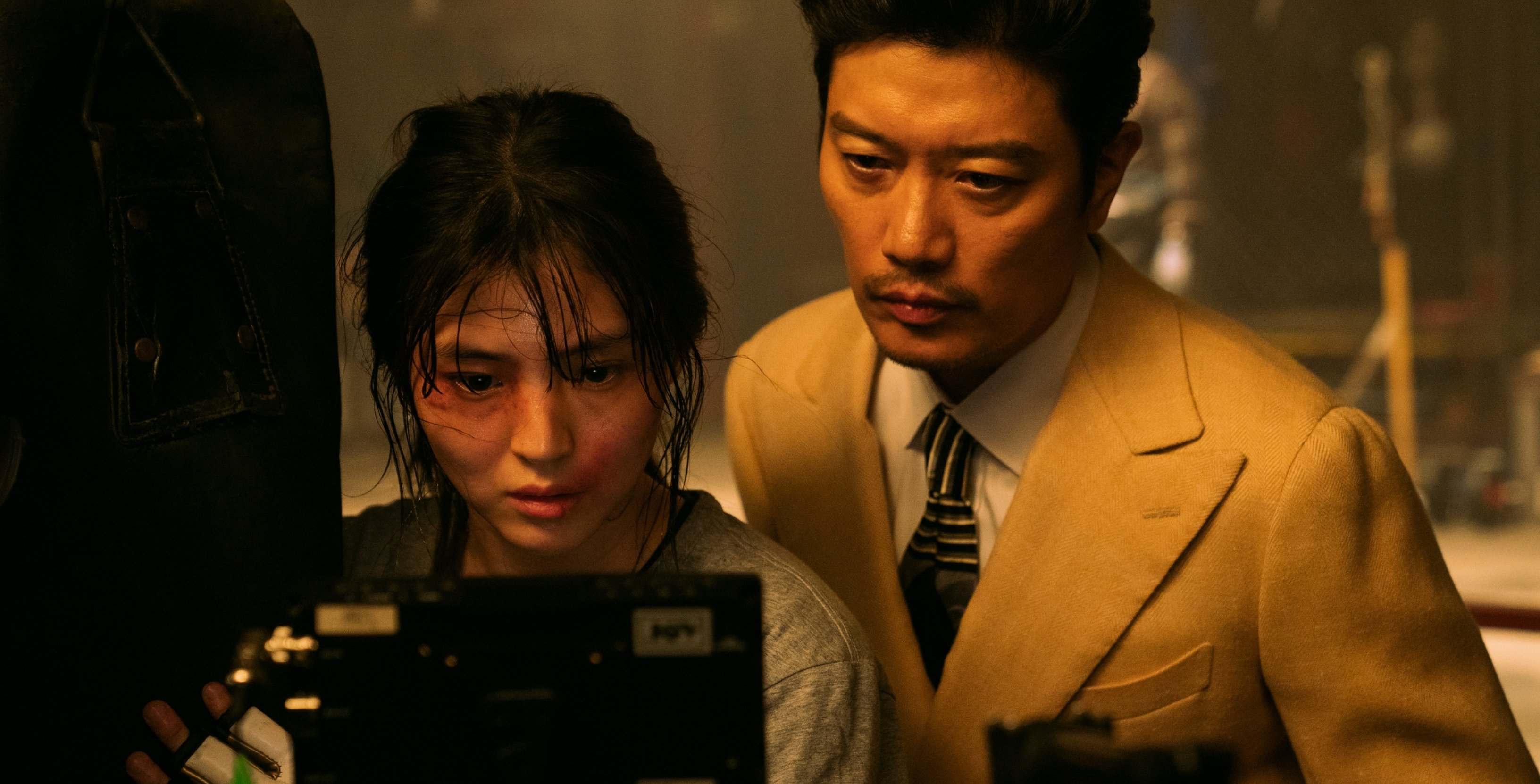 [Spoiler alert: This article contains spoilers about My Name.]
'My Name' ended with Yoon Ji-woo returning to her old name
After the turbulent and bloody events of episode 9 of My Name, fans get to see where Ji-woo left off. As the snow falls, the scene cuts to show the hand-made projector Ji-woo's father made her when she was younger. A pair of hands lock it inside a grave with the ashes of Ji-woo's father. Place outside the grave is a fresh bouquet with the ribbon saying, " To Dad, From Song Ji-woo."
The scene cuts to show a female figure starring at a family grave for Ji-woo's father with his real name Song Joon-su and her mother, Kim Jeong-a. On the grave is a portrait of Ji-woo's father in his police uniform sitting next to Ji-woo in her uniform but under the last name Song.
The person at the grave is none other than Ji-woo sporting a new hair color and dark sunglasses. She then visits Pil-do's (Ahn B-hyun) grave before she turns and walks off. My Name's ending has fans wondering if Ji-woo returns to her old name, is she still an officer, or if she fulfilled her father's dream of living on the beach.
Director Kim Jin-min has no plans for 'My Name' Season 2
In an interview with The Korean Herald, Kim revealed no plans for a My Name season 2. Despite the success of the K-drama, there are no plans in the works for the near future. Kim explained he has no idea what is planned for the next season.
"I think we have to wait for Netflix and the screenwriter about My Name, Season Two. I want to direct many other genres, but I currently have no specific plans for the future," said Kim. The response is not surprising as many K-dramas often do not get renewed for a second season. The hook of K-dramas is they are often created for a short period of time, lasting 12-16 episodes.
Dramas like My Name and Squid Game can be filmed within a short period of time than a typical American series. It also allows its main actors to participate in other work without being tied to star in a second installment. Some dramas sway away from the formula and have even shorter seasons or have multiple installments.
What is the cast of 'My Name' doing next?
As My Name continues to skyrocket in popularity, the cast of My Name was already in the spotlight before its premiere. Fans were anxious to see Han in her first action role that required a lot of training and fight coordination. But there is no news if Han will star in a new drama or talk to be a part of a new cast.
Ahn Bo-hyun, on the other hand, is still enthralling fans as he stars in the Viki and tvN drama Yumi's Cells. Park Hee-soon will star in a new crime drama titled Exemplary Family. Not much is known about the K-drama, except it revolves around a family on the brink of destruction who get involved in a crime ring. Actor Kim Sang-ho will star as Cha Yoo-gon in Rookies. Rookies will be one of Disney+'s new ventures into K-dramas.