'My Name': Episode 1 of the K-Drama Was the Perfect Intro to Yoon Ji-Woo
The time has come for Korean drama fans to binge-watch new content. My Name debuted on Netflix on Oct.15 with rising actor Han So-hee in her first crime-thriller action role. The anticipated K-drama has fans and its main cast excited as it centers around a young woman who turns to the dark world of crime to enact revenge on her father's killer. Episode 1 of My Name gave viewers the perfect introduction to Yoon Ji-Woo (Han).
From the main trailer and still cuts of the drama, Ji-woo gives up her life to join the criminal organization her father worked for. From the first episode, fans know almost everything about Ji-woo, what leads her to the gang, and her desperation to see her revenge through, despite the consequences.
[Spoiler alert: This article contains spoilers about My Name episode 1.]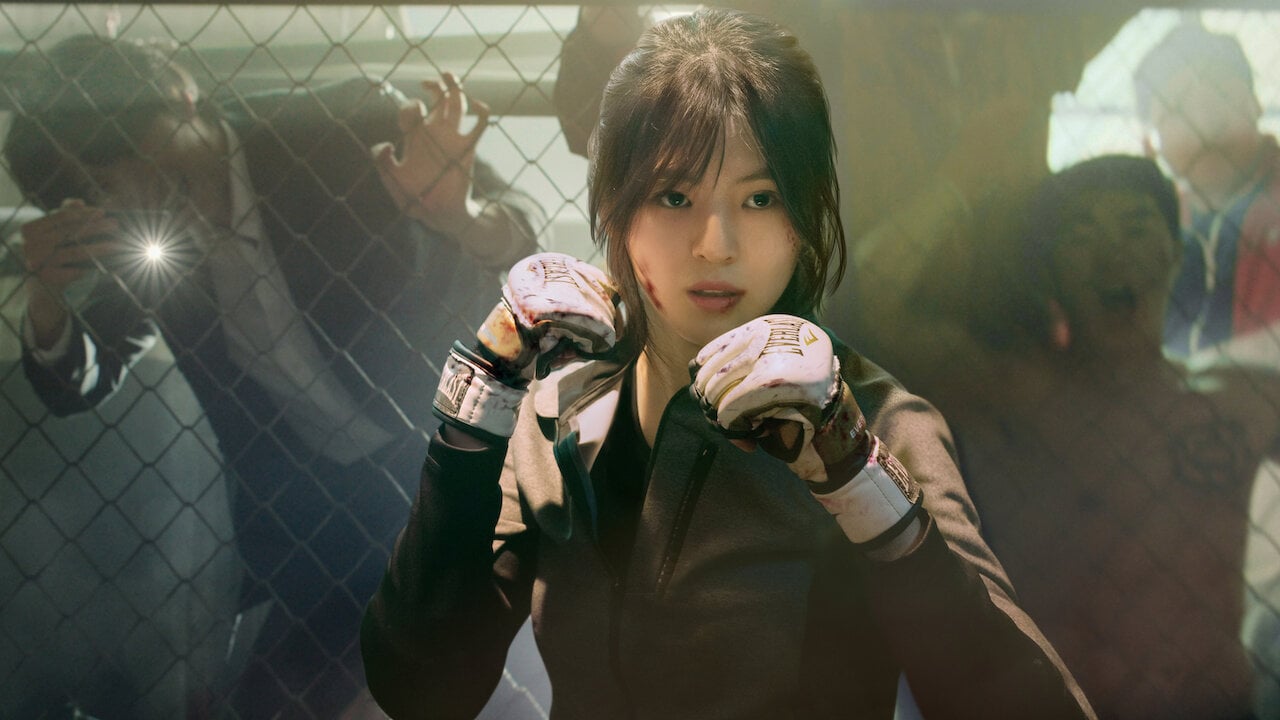 Yoon Ji-woo was a high school student before tragedy struck in 'My Name' K-drama
My Name episode 1 starts right away into Ji-woo's backstory. The episode begins with Ji-woo exercising before heading off to school. Her family's backstory is quickly established when she leaves her apartment and runs into two detectives surveilling her home. They try to convince her to tell them the whereabouts of her father until she reaches school.
Fans soon learn Ji-woo is bullied by her classmates. The reason why detectives follow her and why her peers dislike her is because of her father. Residents in the neighborhood learn her father is a gang member. Ji-woo's life gets even more complex when her homeroom teacher tells her the school has decided to transfer her because of her father's criminal profession.
Episode 1 quickly stacks the necessary turmoil and pent-up frustration that leads Ji-woo to snap and fight her bullies. Wanting to no longer be judged by her peers, she drops out of school. The events are only the tip of the iceberg as Ji-woo is faced with a brutal new reality.
Her father's murder forever changes Yoon Ji-woo in Episode 1
After the events at school, Ji-woo has no more fight left in her. Emotionally broken and upset, she tells her father the truth about being shunned by everyone. Ji-woo tells him never to return home and that he is dead to her. This is the catalyst that will set off the rest of My Name's storyline.
Ji-woo's father is heartbroken and guilty over his daughter's turmoil. While knowing the authorities want him, he breaks the rules and returns home to apologize to Ji-woo. But, he realizes he was followed and stops Ji-woo from opening the door. He begs the killer not to hurt his daughter as he is shot multiple times. Ji-woo is unable to hear his last words as he dies.
As the police drop the investigation, she asks the crime boss and her father's friend, Choi Moo-jin (Park Hee-soon) to find the killer but is rejected. Taking matters into her own hands, she searches for information. Moo-jin rescues her when thugs attack her for the reward money. Their moment by the docks gives insight into how emotionally broken Ji-woo has become.
Moo-jin tells Ji-woo to lay low if she wishes to stay alive. But Ji-woo can not sit around as if nothing happened when no one wants to help her. Her anguish stems from her believing she is the sole cause of her father's death. Moo-jin then realizes Ji-woo's rage at herself and the killer will not go away easily.
The second half of 'My Name' Episode 1 showcases Yoon Ji-woo's resilience amongst gang members
The first half of My Name's episode 1 cemented Ji-Woo's backstory that led her to join Moo-jin's gang. After her conversation with him at the docks, her path to becoming a ruthless fighter begins. This is when viewers really get to see that Ji-woo is not the frail young girl everyone else thinks her to be. Her actions depict the burning fire inside of her to seek retribution for her father at any cost.
She is introduced to Moo-jin's crew and looks like a feeble bird among sweaty and muscular men. But, Ji-woo refuses to let them overtake her as she becomes a housemaid. When one member tries to seduce her, she fights back. Despite getting beaten, she gets back up again to the shock of the other members.
Episode 1 of My Name also builds the type of relationship Ji-woo will have with Moo-jin. Well into the night, Moo-jin trains her and advises her to use tactics instead of power. As a woman, her opponents will always be stronger. The episode soon shifts into a montage of Ji-woo training and becoming a fighter, pretending her attacker is the masked figure who killed her father.
Some time passes, and Ji-woo and recruits must fight to prove their place by the end of the episode. Director Kim Jin-min promises a revenge story driven by a strong female lead in the K-drama's featurette video.