'My Name': Netflix Releases Debut Date for Crime K-Drama Starring Han So-Hee
Actor Han So-Hee will debut as the lead in Netflix's upcoming Korean Drama, My Name. The K-drama is a deviation from Han's previous work in Netflix's Nevertheless and her breakthrough role in The World of the Married. My Name is a dark, gritty, noir crime drama based around a female character with many facades seeking revenge. Netflix revealed on social media the drama's official teaser poster and debut date. My Name is to premiere on the streaming platform on October 15.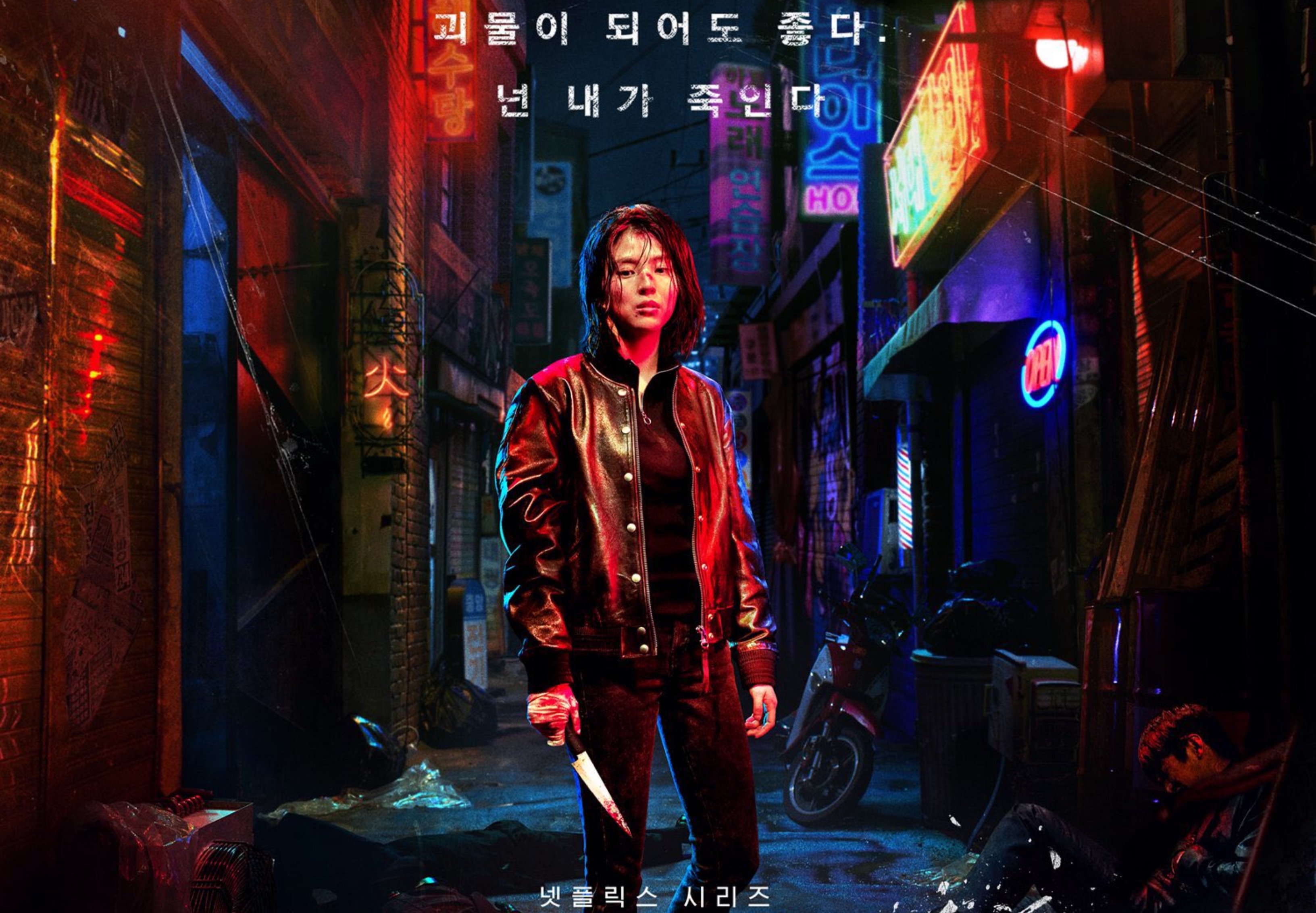 'My Name' had various working titles before becoming official
News of the K-drama in the works initially started in 2020. According to Soompi, Han was in talks to star in the drama, but her agency had yet to confirm her role. At the time, various working titles were shuffled being around. The drama was originally called "Undercover" before switching to "Nemesis." Netflix finally landed on the more obscure and mysterious title of My Name.
Han will star in director Kim Jin-Min's second original work for the streaming platform. Kim was the director behind Extracurricular, a thriller K-drama based around a high school student's secret criminal life going off the rails. The new K-drama takes crime, deceit, and revenge to new heights as Netflix releases its office teaser poster with a chilling headline.
Han So-Hee plays a woman who joins a crime ring to infiltrate the police for revenge
RELATED: 'Yumi's Cells': K-Drama Mixes Romance with 'Inside Out' Style Concept
The storyline for My Name is complex and multifaceted in ways that have not been seen before. Han plays the role of Yoon Ji-Woo. After her father's murder, Ji-Woo vows revenge and will take any extreme measures to achieve it. She joins an infamous organized crime ring and infiltrates the police force as an officer. Helping her is one of Korea's biggest drug crime bosses. By day, Ji-Woo pretends to be an officer, but her true motives are seeped in darkness and vengeance.
All the while, the leader of the Drug Investigation Unit is longstanding rivals with the crime ring's head boss and vows to take him down. Intermixed is the story of the crime boss's most loyal follower, as well as a former member who wants nothing but revenge against the gang.
Netflix released the drama's official teaser poster with Han at its center as Ji-Woo. The poster shows Ji-Woo in a dark alley illuminated by neon signs. Her face is cold and emotionless as her face is marked with wounds. In her hand is a bloody knife with unconscious men lying around her. According to Soompi, the poster's headline reads, "It's fine if I become a monster. I'll kill you." My Name will premiere on Oct.15 on Netflix.
'My Name' could have a mature rating
RELATED: 'The Witch's Diner' and 3 K-Dramas With Short Seasons
Han has recently gained popularity after her role in The World of the Married. In 2021, she starred alongside Song Kang in Nevertheless that received attention for its partial 19+ rating and mature storyline about complicated relationships. Han will once again star in another Netflix drama with My Name. Based on My Name's storyline and plot elements, the drama may have a 19+ rating or rated-R for violence.
The teaser poster reveals fans are in for an action-packed story and a female lead who is in no way a damsel in distress. The Netflix thumbnail for the drama depicts Ji-Woo with bloodied boxing gloves inside a fight cage. The drama's released set stills also show Ji-Woo in all black hastily walking down a dark alley with a firearm and a wrapped bloody fist. Fans will have to wait a bit longer for an official trailer to see just how determined and chilling Ji-Woo will become to enact her revenge and see the truth.