'My Name': Netflix's Tudum Debuts Never Before Seen Fight Sequence with Han So-Hee
Netflix has Korean drama fans buzzing with excitement over its upcoming Oct. drama My Name. While fans have gotten teasers, drama stills, and new posters, Netflix's Tudum: Korea Spotlight debuted an exclusive scene. Actor Han So-Hee takes on the role of Yoon Ji-Woo, a ruthless woman turned gang member living a double life as a cop who seeks revenge. The never-before-seen clip has Ji-Woo singlehandedly take down a group of thugs, cementing her ruthless character. Fans anxiously await My Name's grand debut on the streaming platform and Han's much-deserved new role.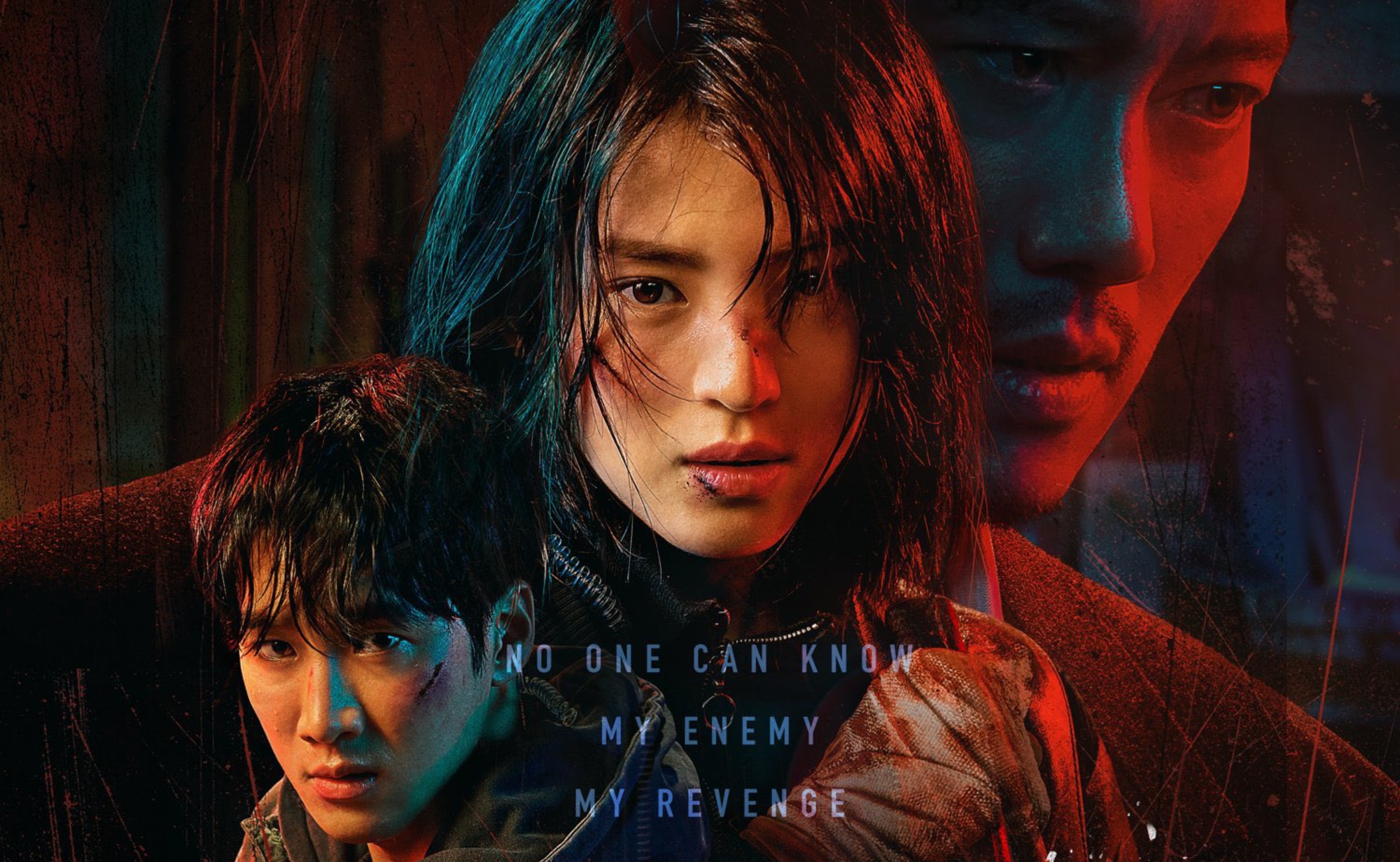 Han So-Hee becomes Yoon Ji-Woo and Oh Hye-Jin in crime-thriller K-drama 'My Name'
My Name has developed a fan base ever since its first teaser poster and news of Nevertheless actor Han So-Hee in the lead role. From the K-drama's Netflix page trailer, fans learn Ji-Woo watched her father's death and the culprit behind it. She vows to find her father's murderer at her father's funeral and discovers her father was part of a notorious criminal organization. The only way for Ji-Woo to seek revenge is to become a person who can kill.
JI-Woo becomes a part of the gang and learns to fight and live in a dangerous underground world of crime. Under the crime boss's direction, she joins the police force and becomes a mole. Ji-Woo abandons her old life and becomes Oh Hye-Jin, an undercover officer in the police's drug unit. Ji-Woo lives two lives driven by rage and revenge as she is willing to be a monster.
'Tudum: Korea Spotlight' releases jaw dropping 'My Name' fight sequence
Up until now, K-drama fans have only been given still images and teaser trailers for Netflix's My Name. Netflix's Tudum: Korea Spotlight event revealed a brand new never-before-seen fight seen with Ji-Woo. If fans were excited before, they are on the edge of their seats in glee. Han's action-packed sneak peek displays Ji-Woo's ability to turn from an undercover cop to a skilled fighter.
Ji-Woo wears all black as she enters an unknown location. With no fear, she tells someone she is here to see their boss. The worker assumes she is one of his boss's newest flings. As she flashes her police badge, the worker quickly dismisses her. But, Ji-Woo does not stand for it. A fight soon ensues as Ji-Woo puts her skills to good use. The video also introduces Ji-Woo's partner, Jeon Pil-Do, played by Ahn Bo-Hyun.
His scene gives more backstory as he tells another officer, Ji-Woo is indie getting a crime boss's drugs. He is unaware Ji-Woo went from police officer to skilled gang member. Fans watch as Ji-Woo singlehandedly takes down gang member after gang member with ease. The video also gives fans the visual elements they can expect. Ji-Woo is fighting in a dimly lit hallway only illuminated by pink and blue hues along with a sensual yet electric song in the background.
'My Name' gets new official Netflix posters
Soon after Tudum releases My Name's Netflix exclusive sneak peek video, the K-drama got brand new posters for the streaming platform. Fans can feel the tense environment the K-drama will create from the poster alone. Bathed in reds and dark colors, Ji-Woo is in the middle of chaos. Bruise and bloodied, she fights off an individual as Pil-Do and the drug unit try to fight off the Dongcheon gang. Alongside Pil-Do and Ji-Woo is the gang's head boss, Choi Moo-Jin played by Park Hee-Soon.
According to Soompi, the poster's caption reads, "It's okay even if I become a monster. I'm killing you." The second poster for the K-drama showcases the three lead characters with Ji-Woo at its center. Pil-Do has a steady gaze and is in a recognizable officer pose. Ji-Woo looks foward with a look of determination while Moo-Jin looks away with an unreadable expression. Fans can look foward to an exciting crime drama with a dynamic story between an officer, a gang boss, and a woman seeking revenge caught in between.