'My Name': New Main Trailer for K-Drama Has Ji-Woo Live a Double Life
Korean drama fans will soon be able to watch the highly-anticipated Netflix original K-drama My Name. Han So-Hee's new K-drama has everyone excited ever since it was announced in Sept. Since then, fans have gotten plenty of teasers for My Name. With only a few short weeks left until its premiere, Netflix has released a brand new main trailer.
The main trailer for My Name gives even more backstory and details of what can be expected from the drama. In this video, Yoon Ji-Woo (Han) goes down a dark path of revenge after finding out who could be responsible for her father's murder. That is not all, as fans see Ji-Woo's double life as a mole for the gang and an officer as she straddles the boundaries between both.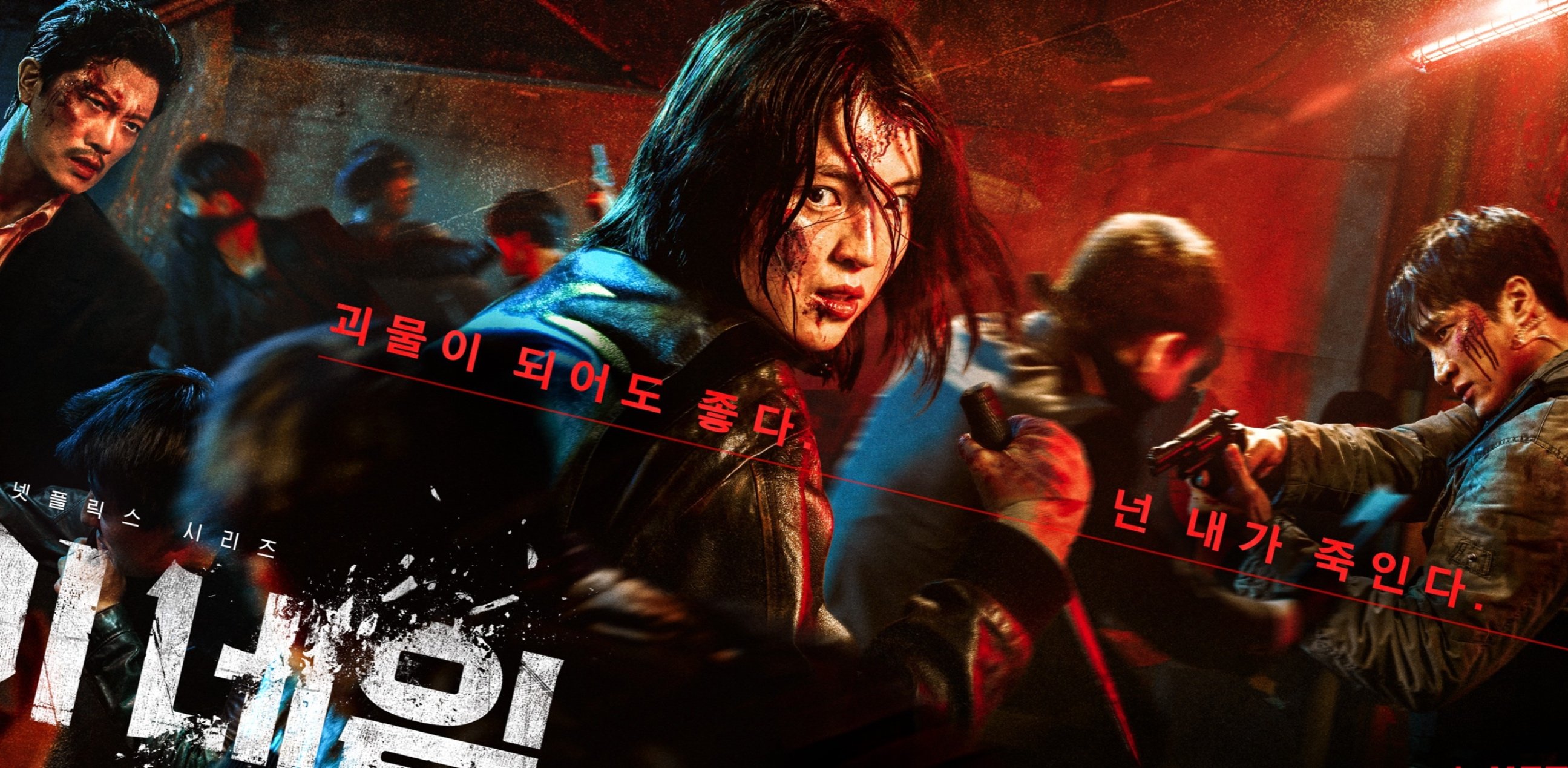 Everything we know about 'My Name' and Yoon Ji-Woo so far
The Oct. K-drama stars Han in the lead role of Ji-Woo alongside Ahn Bo-Hyun as Jeon Pil-Do and Park Hee-Soon as Choi Moo-Jin. The premise of the drama is a young woman seeking revenge against the person responsible for murdering her father. To do so, Ji-Woo goes to the biggest and most powerful criminal organization lead by Mi-Joon. She also learns her father was Mi-Joo's closest confidant. To enact her revenge and gather intel, Ji-Woo is tasked to join the police force as a mole for the gang.
Under a new identity as Oh Hye-Jin, Ji-Woo joins the drug investigation unit and is partners with Pil-Do. Fueled by anger and revenge, Ji-Woo has trained herself to be a fighter and is willing to become a monster to find her father's killer. During Netflix's Tudum: Korea Spotlight, fans got an exclusive highlight video of Ji-Woo in action, taking down a throng of gang members singlehandedly.
The new main trailer for Netflix's 'My Name' K-drama shows Ji-Woo deep into the life of crime and on the outside of it
Netflix released the drama's official full-length trailer. There is even more to unpack about Ji-Woo as she becomes Oh Hye-Jin in the police force. The trailer begins with Ji-Woo witnessing her father's murder and, in desperation, goes to Moo-Jin. Fans are still unaware of how Ji-Woo received the bruises and cuts on her face but shouts that Moo-Jin nor the police are willing to help. The trailer revealed a new tidbit about the storyline.
Previous trailers and the synopsis for My Name K-drama explain Ji-Woo joins the police force under the direction of Moo-Jin. The reason she joins the force is that Moo-Jin reveals a police officer killed her father. Introduced as a new character is Cha Gi-Ho (Kim Sang-Ho), the head of the police's drug unit. The trailer added a new detail of the storyline that fans had not seen before. The investigation unit and Gi-Ho are tracking Moo-Jin and his gang and will stop at nothing to take him down.
Ji-Woo now borders between keeping her loyalty to Moo-Jin and keeping up her ruse as Hye-Jin, a dutiful detective. Ji-Woo destroys evidence to cover Moo-Jin's tracks as Pil-Do becomes suspicious. The trailer shows Ji-Woo starting to struggle between both lives. Pil-Do and Ji-Woo have Moo-Jin at gunpoint in one scene, but Ji-Woo shifts her aim to Pil-Do behind his back. As Ji-Woo starts to bond with Pil-Do, she neglects her duties as a mole for Moo-Jin. The trailer continues to showcase Ji-Woo's willingness to become a monster and not back down from finding the person who killed her father.
Watch Han So-Hee in 'Nevertheless' before her new K-drama
Han is relatively new to her rising fame in the acting industry. Having a profound role in The World of the Married, Han later starred alongside Song Kang in Netflix's Nevertheless. Her My Name K-drama character is vastly different from her character in the mature romance Nevertheless. The K-drama entailed two art majors at the same university with different ideas about love.
Yu Na-Bi (Han) goes through a bad breakup that has her distrust the idea of love. She soon meets the school's top playboy, Park Jae-Eon. Na-Bi and Jae-Eon start a complicated and turbulent romance, and neither is sure of where they stand in the relationship. Both characters experience new sides to love they never expected. Han and Song's characters have their own emotions to get through. According to Soompi, Han explained to Harper's Bazaar, "It took me a long time to become one with Yoo Na Bi. Then I realized that it's more important to focus on the emotions of the moment than to decide something and express it. I chose to stop rather than express myself when I was faced with overwhelming emotions." Nevertheless is available to stream on Netflix.
My Name is premiere on Netflix on Oct.15.