'My Name': New Netflix Trailer Explains Ji-Woo's Backstory
Netflix officially released My Name's teaser trailer, giving Korean drama fans a taste of what is to come from Han So-Hee's new crime show. The K-drama's official Netflix page has a new teaser trailer explaining Ji-Woo's (Han) troubling past that leads her to take revenge.
Ji-Woo joins one of the most ruthless crime gangs in South Korea to find the culprit behind her father's murder. To get answers, Ji-Woo joins the police force and lives a double life under a new name.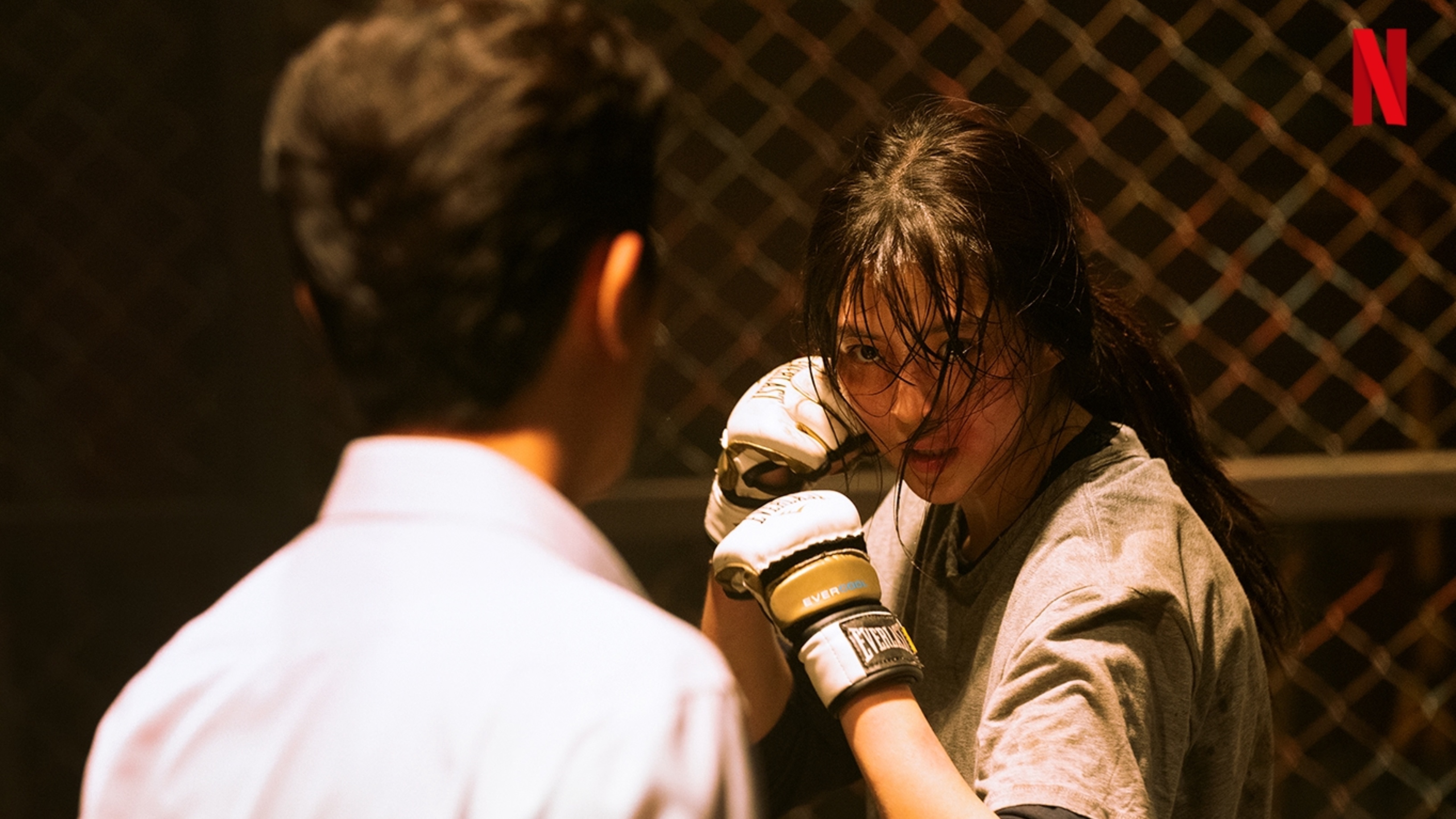 Ji-Woo leaves her life behind to become Oh Hye-Jin
The Netflix K-drama My Name is a dark and gritty crime story of a young woman trying to find her father's killer. The first teaser showed Ji-Woo joining an organized crime gang and promised their protection. Ji-Woo plans to join the police force and becomes a mole for the gang. Before doing so, Ji-Woo must abandon who she was once was. Her old life is now gone as she trains to become a skilled fighter and learns to survive in a world of crime.
After joining the police force, Ji-Woo is assigned to the drug unit and partners with a cop who is a stickler for the rules. Intermixed in her story is a veteran detective who will stop at nothing to take down the gang's boss. Ji-Woo not only looks for clues of her father's killer but has to pretend to be a dutiful officer and follower of the law.
New 'My Name' trailer explains Ji-Woo's backstory
On the My Name Netflix page, a new teaser gives fans an explanation behind Ji-Woo's father's death and who he is. The video begins showing a bruised Ji-Woo with a severely swollen eye. Crime boss Choi Moo-Jin (Park Hee-Soon) gives her a new identity as Oh Hye-Jin. The scene cuts to Ji-Woo in funeral attire standing in front of her father's dead body, asking who killed him. Entering the funeral is Moo-Jin.
The trailer shows how powerful Moo-Jin is in the world of crime and reveals Ji-Woo's father was his closest friend, even considering him a brother. It seems as though Ji-Woo had no idea about her father's secret life. Fans see firsthand Ji-Woo witnessing her father's murder. Her father comes home intoxicated, waking up Ji-Woo. As he wishes his daughter a happy birthday, someone approaches from behind. Ji-Woo watches her father as he gets fatally shot.
After losing her only family, Ji-Woo wants revenge. The trailer shows a man dressed in all black concealing his face with a motorcycle helmet. Moo-JIn explains to Ji-Woo the only way to get revenge is to become a person who can kill. Looking emotionless, Ji-Woo says, "Two names, two identities," as it montages her training and joining the police. The final scene is Ji-Woo listening to her father's last words.
Fans believe Han So-Hee's 'My Name' Netflix K-drama will be a hit
Han So-Hee has developed a fan base over the past two years with her role in Netflix's Nevertheless and her breakthrough role in The World of the Married. Playing Ji-Woo in My Name is a drastic shift for the actor. One fan on Reddit says, "I just finished Nevertheless and it's so weird seeing her doing a complete 180. Nonetheless, still excited for this one!" Fans are excited more than ever to see Han become a ruthless character seeking retribution for her father. The latest still images ramped up the anticipation for the crime K-drama.
Fans on Reddit have loved the teasers for My Name so far and even compare it to having a John Wick-style storyline. "Knowing Han So-Hee's 'aesthetic' before she became an actor, THIS is the role I was waiting for her to score. I feel like this is very much right up her alley," said one Redditor. Many have commended Han's ability to play three drastically different roles in such a short time.