'My Name': Where You've Seen the K-Drama's Main Cast Before
As My Name takes over as the next top Korean drama on Netflix, fans were already familiar with the cast. Rising actor Han So-hee stars as the main character alongside Ahn Bo-hyun and Park Hee-soon as part of the My Name cast. The coveted display of actors in the action-noir K-drama has a few recognizable works from television to film.
Han gained notoriety thanks to her leading role in a mature Netflix original drama. One of her co-stars is considered a Korean drama veteran, having appeared in multiple works throughout the years. If the acting of My Name's main cast enthralled audiences, there are more dramas to binge-watch with them in leading roles.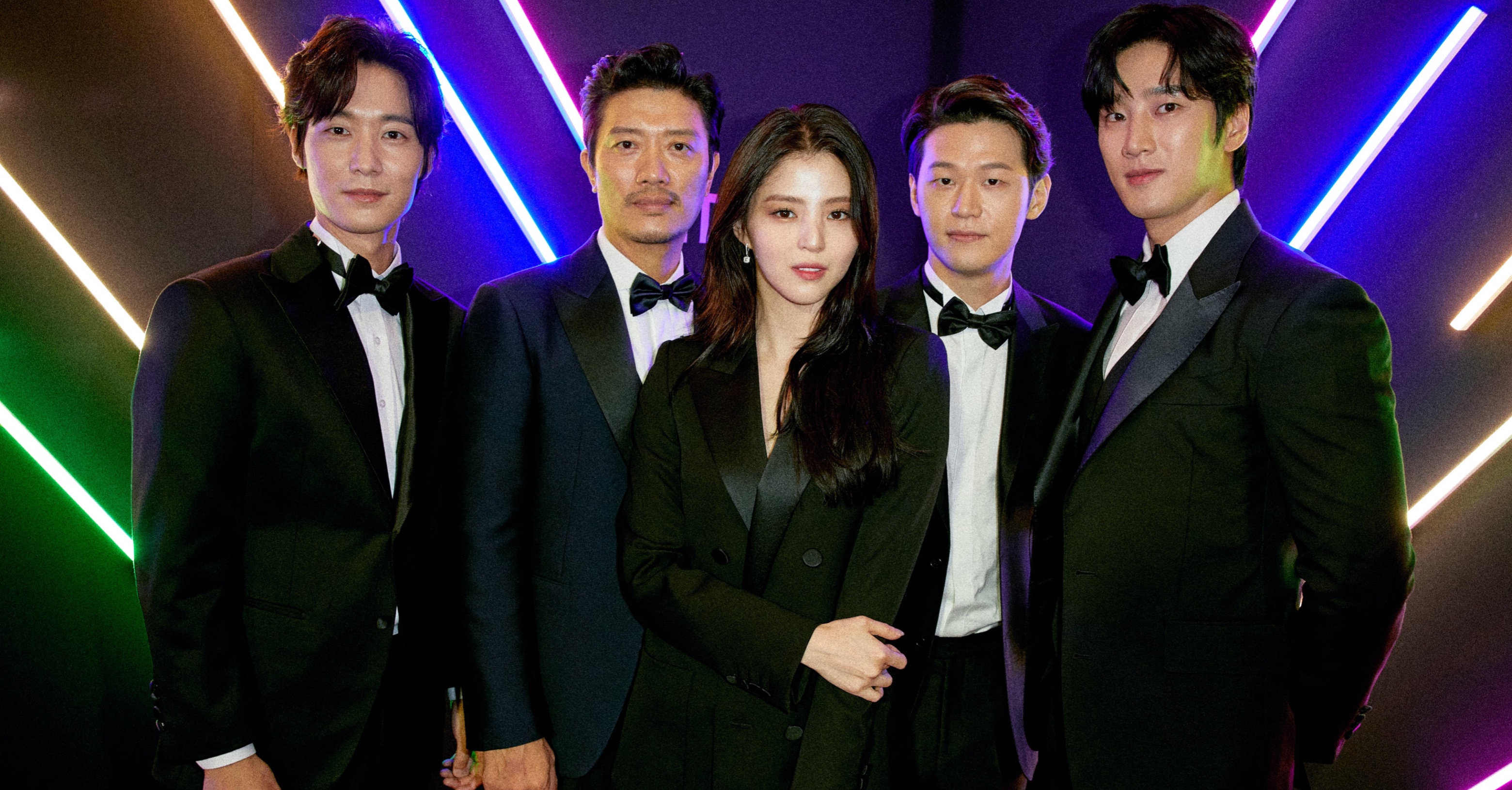 Yoon Kyung-ho plays Yoon Dong-hoon, Ji-woo's father in 'My Name'
Actor Yoon has a very recognizable face that has appeared in many Korean movies and drama series. The actor has appeared on the big screen in many supporting roles like in the critically acclaimed, Okja and Svaha: The Sixth Finger. Before My Name, Yoon played Lee Young-dul in the tvN murder K-drama, Hometown.
In 2020, Yoon had a supporting role in the popular Netflix original drama, Itaewon Class. He played the role of Oh Byung-heon. The actor has appeared in many famous dramas from Guardian: The Lonely and Great God, Voice, Stranger, and Mr. Sunshine.
Chang Ryul plays the role of antagonist Do Gang-jae in the Netflix K-drama
My Name is actor Chang Ryul's first leading role in his career. In the crime K-drama, he plays Gang-jae, an ex-member of the Dongcheon gang who wants revenge against his former boss. Ryul appeared in Welcome to Waikiki 2 and Arthdal Chronicles in supporting roles.
In the law-crime K-drama Stranger 2, Ryul was cast in the role of Yoo Jung-oh. According to Decider, My Name is Ryul's breakthrough role. The K-drama is also his first on Netflix.
Actor Jung Tae-ju played the crime boss's trusted henchmen in 'My Name'
Jung has a professional connection with My Name's lead actor Han So-hee. He also appeared in a supporting role in the popular melodrama, The World of the Married as Park In-kyu. Fans of the supernatural would have recognized the actor as Shin Gyeong-mo in Oh My Ghost.
In 2020, Jung reappeared in a new main role as Kang Tae-wan in the romantic-comedy Sweet Munchies. In My Name, he plays Jun Tae-joo, the loyal henchmen to the crime boss. Jung only has one movie accolade credited in the movie Sinkhole, the comedy disaster movie from 2021.
Kim Sang-ho has the longest list of accolades compared to his co-stars
Kim is likely one of the most recognized actors in the My Name cast. The actor got his start on stage in notable production before shifting to on-screen work in 2001. Since then, Kim has appeared in main and supporting roles in Running Man and The Beauty Inside. In 2019, he starred alongside K-drama and Squid Game actor Park Hae-soo in By Quantum Physics: A Nightlife Venture.
Kim is equally recognized in fan favorites like City Hunter, Doctor Stranger, and Lucky Romance when it comes to K-dramas. My Name is not Park's first Netflix original drama. He starred as the character Moo-young in the political-horror drama Kingdom. He also starred as Han Du-sik alongside Song Kang in the webtoon-based horror drama Sweet Home.
'My Name' cast member Ahn Bo-hyun plays narcotics detective Jeon Pil-do
Fans came to love Ahn's portrayal of detective Pil-do in My Name. While the Netflix K-drama was gaining attention, fans were already watching Ahn in another drama. In Sept., tvN debuted their new K-drama Yumi's Cells. The Inside Out style webtoon-based drama stars Ahn in the leading male role as Ku Woong.
Ahn gained notoriety in 2020, starring as the main antagonist Jang Geun-won in Netflix's hit drama, Itaewon Class. Before the drama, he appeared in Her Private Life, Dokgo Rewind, and Descendants of the Sun.
Park Hee-soon plays Dongcheon crime boss Choi Mu-jin
In My Name, Choi Mu-jin is the crime boss of the biggest drug organization in South Korea. He takes Ji-woo under his wings to help her get revenge against the person who killed her father. Park plays the role. The actor made his big-screen debut in 2002 and has made most of his career in movies.
Park played the role of Ri Dae-bum in the controversial serial killer movie V.I.P. in 2017. In 2018, he played the role of Mr. Choi in the mystery horror The Witch: Part 1. The Subversion. Park has had few accolades on television with The Missing, Beautiful World, and My Name.
Han So-hee took on her first action role in 'My Name' K-drama
Fans had high anticipation for Han when it was revealed she would partake in the lead role as Yoon Ji-woo in her first action-noir drama. My Name marked a big shift in Han's career that would skyrocket her to success. Still cuts, teasers, and trailer showcased Han's dedication to her role. Director Kim Jin-min praised the actor for giving it her all.
Han gained popularity when she appeared as a supporting character in The World of Married. She would later star in her first leading role alongside Song Kang in Netflix's romance K-drama Nevertheless in 2021. The drama gained fans' attention until the very end. According to Soompi, Han expressed, "I truly thank the people who rooted for their love. I hope that the drama Nevertheless became a good memory and time well spent for you in this sweltering summer."