'My Name': Will There Be a Season 2 of the K-Drama
Netflix premiered one of its most anticipated original Korean dramas for Oct. My Name has been a hot topic amongst K-drama fans as it stars rising actor Han So-Hee in the lead role as Yoon Ji-Woo. The crime thriller K-drama debuted with only eight episodes total. This raises the question of a season 2 of My Name is in the works.
The story of a young woman seeking revenge for her father's murder will have fans hooked to their screens as she goes down a path of crime. All the trailer, teasers, and sneak peek of My Name only gave fans a taste of the action-packed and riveting storyline. The K-drama is a new type of revenge story but is there a possibility of a second season?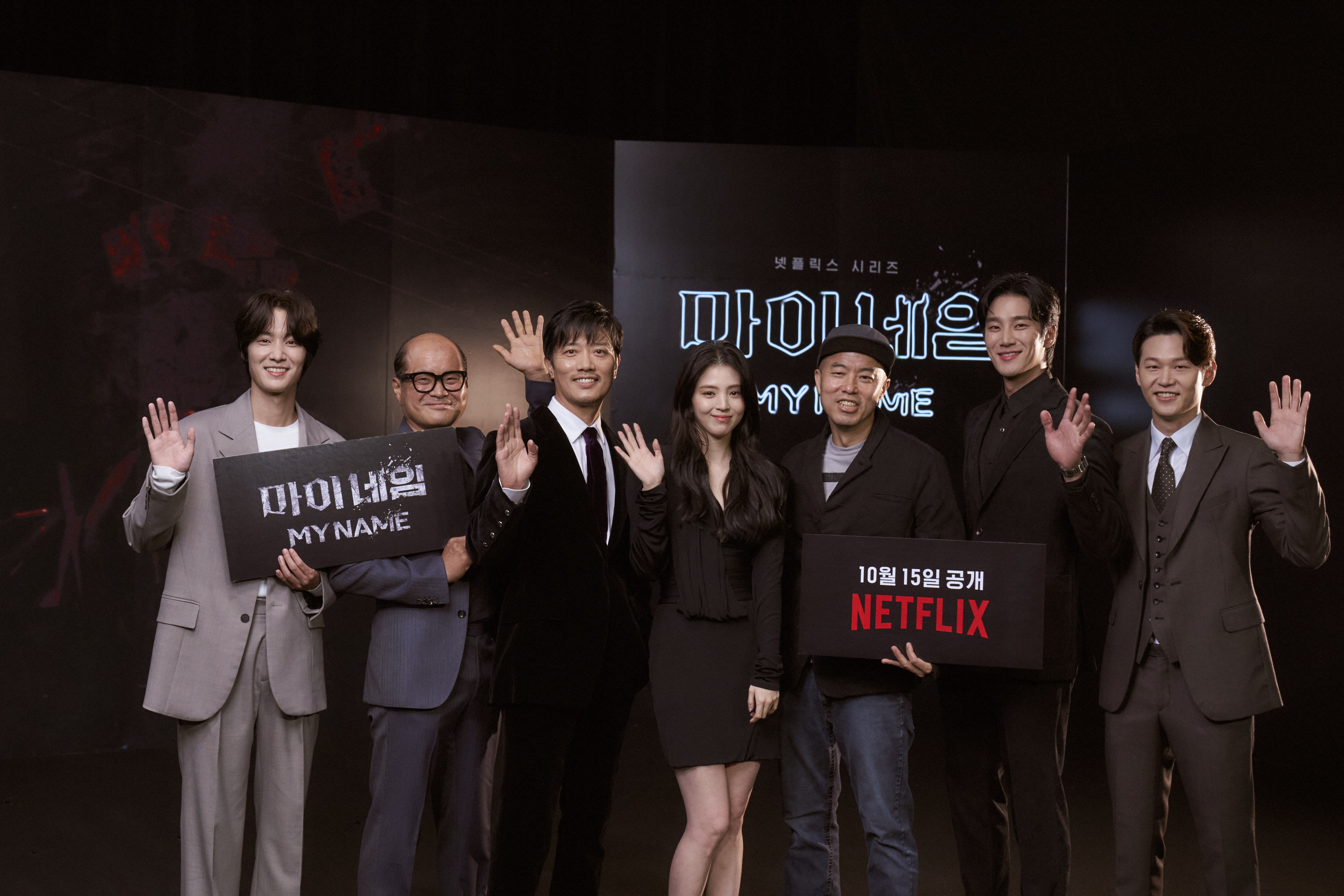 What did fans know before 'My Name' premiere?
The K-drama was announced in Sept. and has increasingly gained more momentum and attention. Netflix promoted the drama with teasers, still cuts, trailers, and a never-before-seen fight sequence during the Tudum event. Netflix slowly introduced fans to Ji-Woo's heartbreaking yet powerful story. The initial teaser introduced a young woman who is driven by blood-thirsty revenge when her father is murdered.
Ji-Woo seeks the help of South Korea's most notorious crime boss and joins the gang to become stronger. The only way to find the culprit is by learning to become a monster willing to kill. My Name's main trailer revealed Ji-Woo witnessed her father's murder, and her father was a close friend to the crime boss.
The path to revenge for Ji-Woo also means giving up her identity and becoming Oh Hye-Jin. She joins the police force under the direction of the boss. The gun used to kill her father is police issued. As Ji-Woo infiltrates the drug unit, she loses the balance between her path for revenge and justice.
There is no news of a 'My Name' Season 2
My Name has a much shorter season than other K-dramas. It is not uncommon, but a majority of K-dramas last for 12 to 16 episodes per season. The K-drama's short episodic run suggests the story might end where it left off. There is no current news of My Name season 2. In previous interviews, director Kim Jin-min has not touched upon the possibility of Ji-woo's story continuing in a new installment.
The cast of My Name has also not publicly expressed any news of returning as their characters for season 2. Seeing as the K-drama just premiered on Netflix, its popularity could change the director or the streaming platform's decision to develop a new season. With the popularity of Squid Game, there is a chance the K-drama will get an influx of new fans.
Han So-hee is not scheduled to star in a new K-drama
In the leading role as Yoon Ji-woo, Han is all K-drama fans and media outlets could talk about. The actor is still relatively new to the business but made her mark in The World of the Married. She gained recognition starring alongside Song Kang in the mature romance drama, Nevertheless. My Name is Han's biggest and most profound drama to date and her first action project.
According to Soompi, Han is dedicated to her character and saw it as an opportunity to use her body to express emotions as she had never done before. For the K-drama, Han had to prepare diligently and gave it her all, receiving high praise from the director and cast members.
The actor is not set to debut in a new drama after My Name. The K-drama will likely cement Han as a rising actor even further as she embodied her character to perfection. Her co-star Ahn Bo-hyun is currently also starring in the webtoon-based K-drama Yumi's Cells. Park Hee-soon, who plays the crime boss Choi Moo-jin, will star in another Netflix drama called Exemplary Family.