'My Roommate Is a Gumiho' K-Drama Keeps Fans Invested with its Fantasy-Romance Storyline
2021 has given K-drama fans a lot of binge-worthy shows to dive in to. The 16-episode drama, My Roommate is a Gumiho first streamed on iQiyi, a popular Asian streaming platform, as an original production for worldwide audiences. The romance/fantasy centered around a Gumiho, a "nine-tailed fox," who accidentally loses his fox bead to a college student. To get the bead back, they decide to live together. The K-drama storyline spirals into an unexpected love and the trials and tribulations of fate with some turmoil.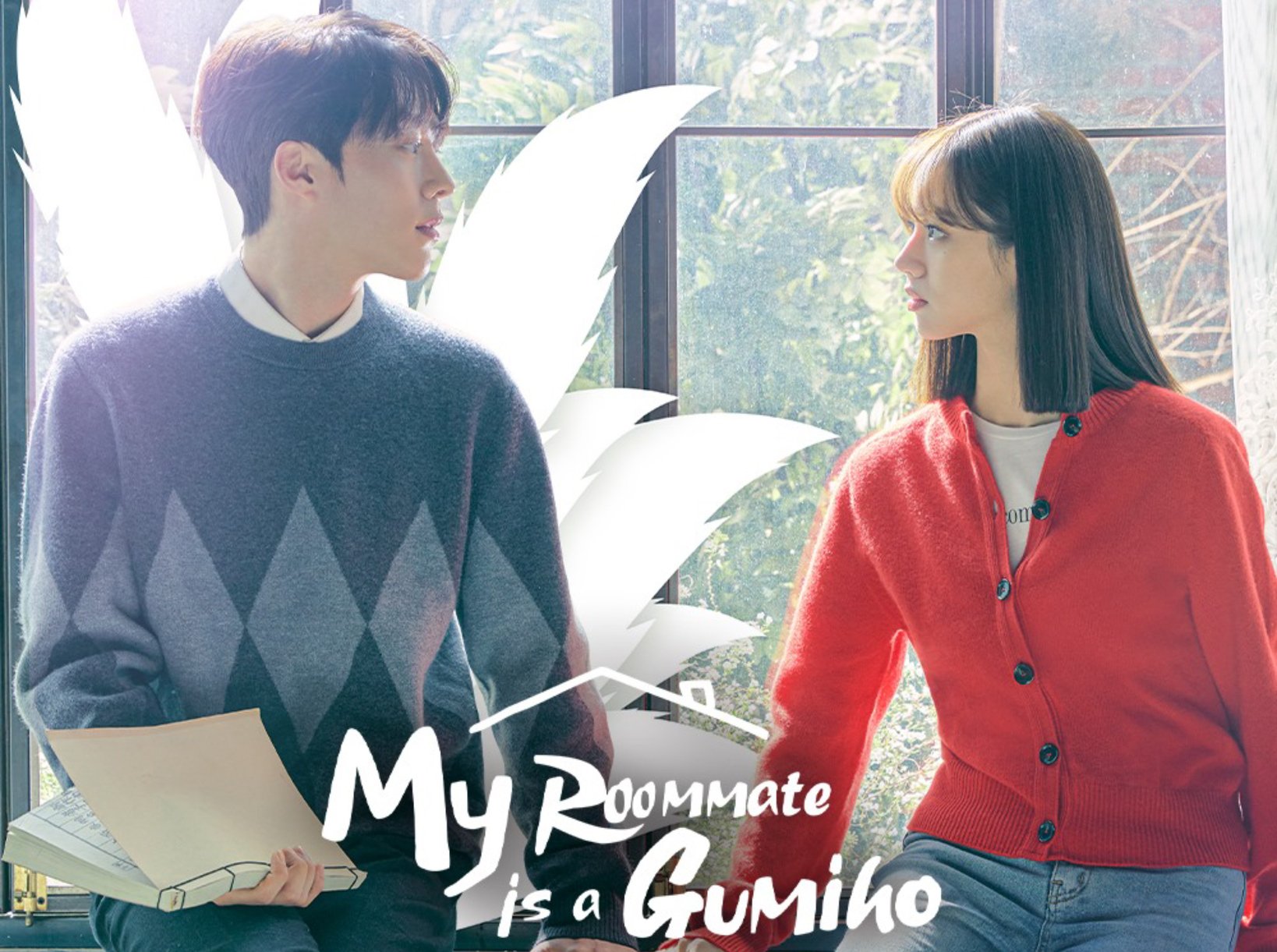 A gumiho and college student fall in love
My Roommate is a Gumiho's storyline that uses common Korean folklore often seen in legends of a mystical creature that resembles a nine-tailed fox. Shin Woo-Yeo (Jang Ki-Yong) has lived for 999 years and is determined to become human after collecting enough human energy with his fox bead.
In a fateful encounter, Woo-Yeo meets university student Lee Dam (Hyeri) while she tries to take her intoxicated friend home. Lee Dam accidentally stumbles, causing Woo-Yeo to help her, and his bead falls out of his mouth into Lee Dam's. This event would seal their fate as Lee Dam can only hold on to the bead for one year before it becomes catastrophic.
Not wanting to lose his opportunity to become human, Woo-Yeo proposes living together until finding a solution. What Woo-Yeo and Lee Damn did not expect was growing to care for each other, falling in love, and deciding their fate.
Hyeri and Jang Ki-Yong dazzle in the lead roles
RELATED: 'Minari': What Does the Title of the Oscar-Winning Movie Mean?
What made My Roommate is a Gumiho so popular to watch was the portrayal of Lee Dam's character by actor and K-Pop idol, Hyeri. K-drama fans know Hyeri for her breakthrough and outstanding lead role in Reply 1988 from 2015. Hyeri is known for her comical portrayal of emotions in her characters, making Lee Dam more enjoyable to watch on screen. In the drama, Lee Dam is a college student whose never been in a relationship suddenly thrust into a mystical reality that she handles with smiles, bravado, and charisma.
Alongside Hyeri is actor Jang Ki-Yong as Woo-Yeo, the gumiho, and love interest. Jang has fans rallying for his character throughout the drama to become human. The actor gets praise for portraying his character's 'older' demeanor while still unsure how to approach love amid their dilemma.
Is it worth the watch versus other gumiho K-dramas?
RELATED: BTS' Jimin Reveals Which Streaming Platform Is Helping Him Learn English
The 2021 drama is not the first K-drama that uses a Gumiho as its central character. The 2021 K-drama is based on a popular webtoon called Living Together. Audiences will still find themselves binge-watching the drama as it enthralls viewers with its swoon-worthy romance and a second-lead couple that sometimes steals the spotlight. According to a review by South China Morning Post, the K-drama does its job at creating a light storyline with some hiccups along the way.
My Roommate is a Gumiho joins the list of other popular gumiho dramas such as My Girlfriend is a Gumiho from 2010. Also, 2004's Forbidden Love, with the gumiho being a female warrior set on maintaining a balance between humans and foxes.
The most famous drama to date is 2020's Tale of the Nine-Tailed. A powerful gumiho abdicates his position as the guardian mountain spirit to find his reincarnated one true love. He then meets a producer who investigates supernatural phenomenons with the gumiho as the key to her past.