'My Strange Addiction': 1 Woman's Breast Implants Became Life-Threatening
Reality TV is one of those guilty pleasures that's hard to explain, and My Strange Addiction is probably at the top of the list. It's fascinating watching other people's unusual hobbies and obsessions played out on live television. But the real backstories of some people on this reality TV show can be tragic. Sheyla Hershey, who once appeared on My Strange Addiction, almost lost her life because of her obsession, and she wasn't the only one.
'My Strange Addiction' knows how to attract viewers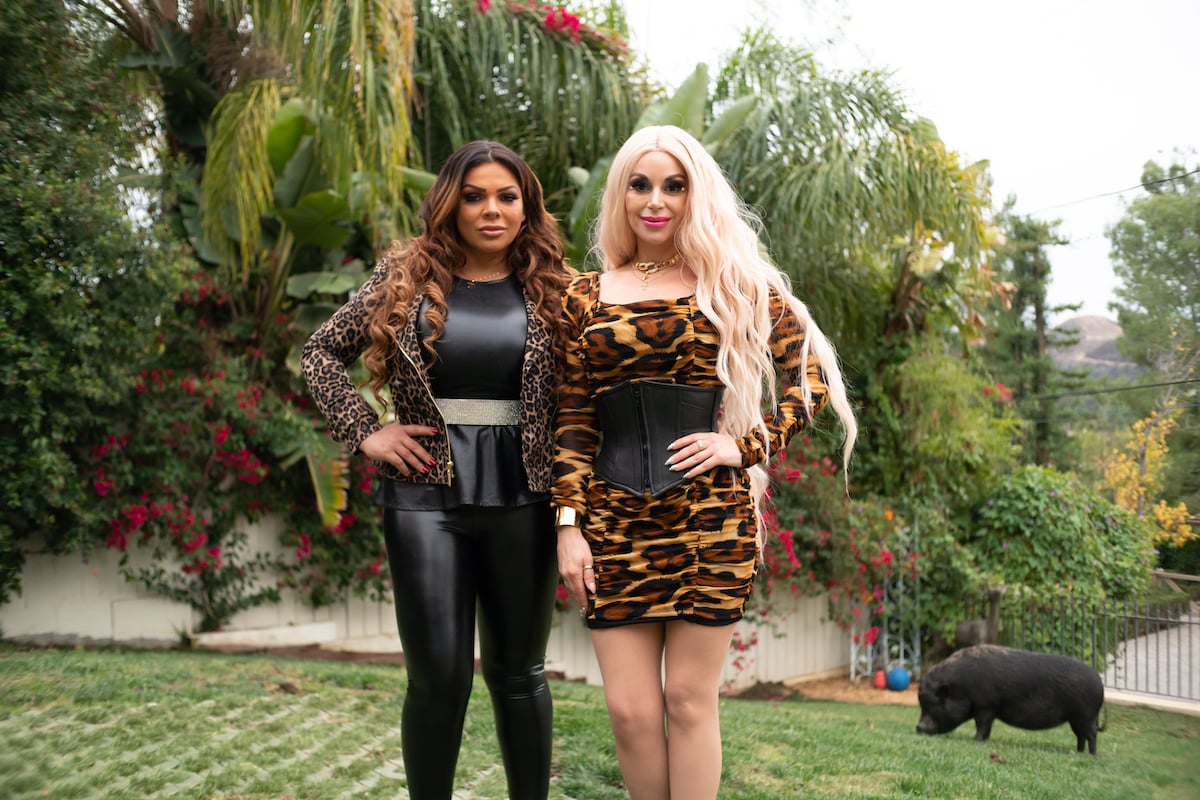 My Strange Addiction was a show that's exactly what it sounds like. It showcased individuals who have quirks that most people find strange, unusual, or even inappropriate. One woman calls herself an "adult baby." She wears diapers, sucks a pacifier, and sleeps in a crib.
One young man spent $100,000 so he could look like Justin Bieber. Tragically, he died after a drug overdose.
Though the show title implies all of the people have addictions, that's a little misleading. Many of them have obsessions or unusual hobbies. Others — such as the man who said he was married to a doll — exhibit symptoms related to their fears. He reluctantly admitted he's afraid of being rejected by women, so he used the doll to cope with that fear.
Things didn't turn out well for some of the people who appeared on the show. Some were harassed, while others passed away. Sheyla Hershey almost joined their numbers after a car accident.
Who is Sheyla Hershey?
Sheyla Hershey is a Brazilian model who appeared on My Strange Addiction. Her obsession was getting breast implants.
Though breast implants are becoming increasingly common, Hershey took it to a new level. According to Screen Rant, she went under the knife more than 30 times and spent over $50,000. By the time she was done, her chest size was 38MMM, the Daily Mail reported.
Hershey wanted a larger chest, but her doctors said her 5'3″ frame wouldn't allow her to get more implants safely. Even so, Hershey made the Guinness World Records for her breast size.
After a car accident that caused her implants to leak in 2010, Hershey's doctors were forced to remove the implants and some of her breast tissue. It almost cost Hershey her life, but she didn't want to live without her implants.
Against the advice of her doctors, Hershey got more implants. In an interview with the Daily Mail, Hershey said, "Not having my breasts was killing me, I didn't know if I could make it through 2012 without them."
On vacation, Hershey traveled to South America, where she spent the next few weeks having saline injected into her chest. Hershey admitted she didn't tell her husband what she was doing at the time because he wasn't supportive of her wishes. Surprised when she returned, he threatened divorce, but the two worked things out.
How is Sheyla Hershey now?
According to Hershey's Facebook page, life is good. She's a stay-at-home mom living in Houston, Texas.
Hershey is open about her plastic surgery journey and gives interviews to magazines and TV shows. According to IMDb, she has also had a few roles in movies, such as Human Hibachi, Last Comic Standing, and The World's… and Me.
Although she nearly lost her life because of her implants, Hershey has no regrets about getting them. She said she still wishes she could get more surgery because she thinks her chest is still too small. But doctors have refused to do so.
RELATED: 'My Strange Addiction': One 'Human Doll' Almost Lost Their Nose