'My Strange Addiction': The Sad Story That Inspired Ryan Gosling's 'Lars and the Real Girl' Character
TLC's My Strange Addiction is a popular documentary that features cringe-worthy addictions like eating cremated ashes and drinking urine. The show definitely goes for the "wow" factor, and the grosser or weirder the addiction, the better. The series tends to focus more on presenting the people like sideshow freaks in a carnival than regular people who might just need a little care and understanding from their loved ones. The situation of one particular subject–Davecat–may have been the inspiration behind the film Lars and the Real Girl.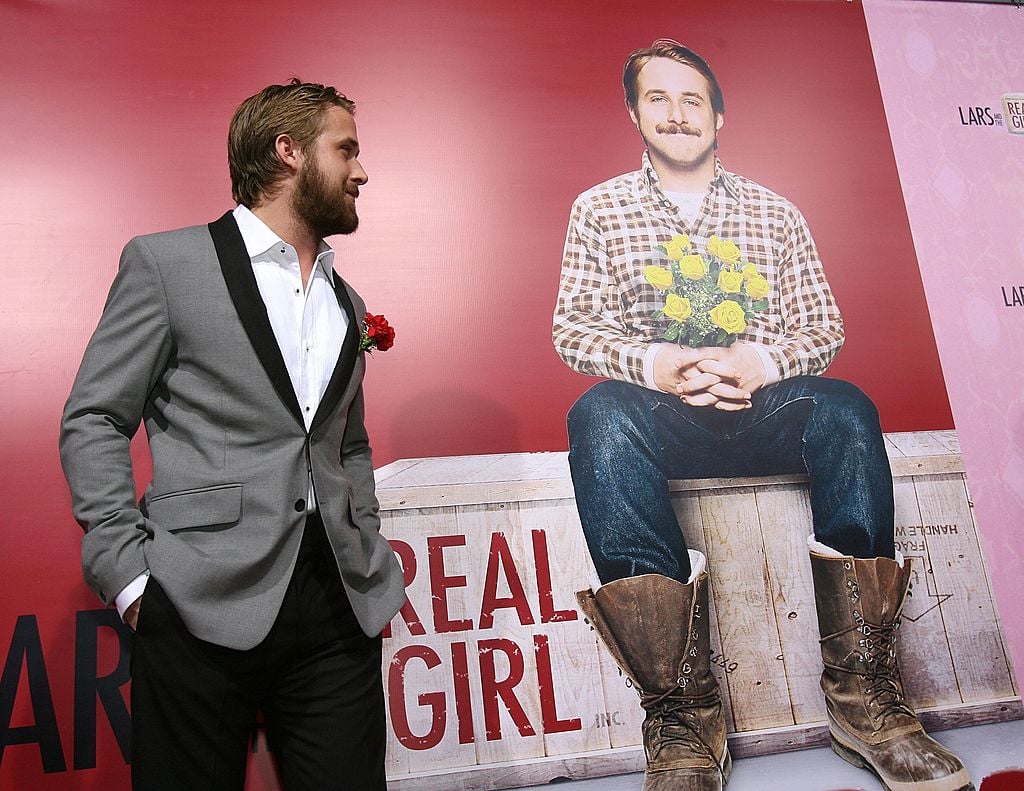 Who is 'Davecat'?
Davecat is part of a community of people who refer to themselves as "iDollators." iDollators have relationships with anatomically correct, life-size silicone dolls instead of real humans. Davecat's wife Sidore, cost about $6,000 and even has a fake tongue. He also has a doll mistress–Elena. He purchased Elena to keep Sidore company when he's not home but now claims to have a relationship with both of them, according to The Atlantic.
Davecat refers to human females as "organic women" and states that a synthetic relationship is easier and more fulfilling than that with a real person, according to DailyMail. He doesn't see the point in working hard to win a woman's affections and have to wait for her to make time for him. His dolls are always waiting for him at home and available whenever he wants to spend time with them. 
The dolls are around five feet tall and weigh about 78 pounds. Although they may seem pricey, Davecat says its well worth the price because a real relationship would be "an enormous investment of time, money, and emotion." Unfortunately, he can't enjoy a regular old date night with his dolls, because he doesn't take them out in public. He fears a verbal or physical attack from people who are afraid of what they don't understand. 
When was Davecat on 'My Strange Addiction'?
In 2011, Davecat appeared on the TLC series My Strange Addiction. The documentary series focuses on real people with fetishes and addictions that make viewers cringe. The bigger the shock value, the better for the series. 
My Strange Addiction has been accused of exploiting its subjects, instead of helping them find the help they might need. In Davecat's case, he struggles from an overwhelming fear of rejection. This fear is the reason why he cannot build relationships with real women. Instead of retreating from the world and making up relationships with inanimate objects, he could get the help he needs and lead a happier and more fulfilling life. 
Did he inspire a movie character?
Some believe that Davecat's story may have been the inspiration behind the main character in the film Lars and the Real Girl. That seems to be kind of a stretch, since the film was released in 2007, and Davecat didn't appear on My Strange Addiction until 2011. However, the doll in the film was from RealDoll, which is the company that made Davecat's dolls. 
The film follows the story of Lars Lindstrom, a socially awkward 27-year-old man. Lars has become extremely isolated, and orders a doll named Bianca who becomes a stand in for a real girlfriend. He becomes extremely attached to Bianca, and even brings her to dinner with his family. When the town psychologist encourages his family to play along with his fantasy to prevent emotional damage, they go overboard. Bianca ends up becoming involved in various social outings around town, even picking up odd jobs like reading to school kids at storytime (via a tape recorder). 
The film is heartwarming and explores the small but real community of people who prefer the company of dolls to real humans.