The Mysterious Way Ray Charles Lost His Eyesight Has Never Been Fully Confirmed by Doctors
Ray Charles is considered a legend for many reasons. From his talent to his positive attitude, Charles was a star through and through. As some of the famous musician's fans may already know, he had a very interesting and tough upbringing. To this day doctors have never been able to confirm the mysterious way Charles' lost his eyesight. Take a look back at the iconic musician's life and the mystery behind Charles' vision.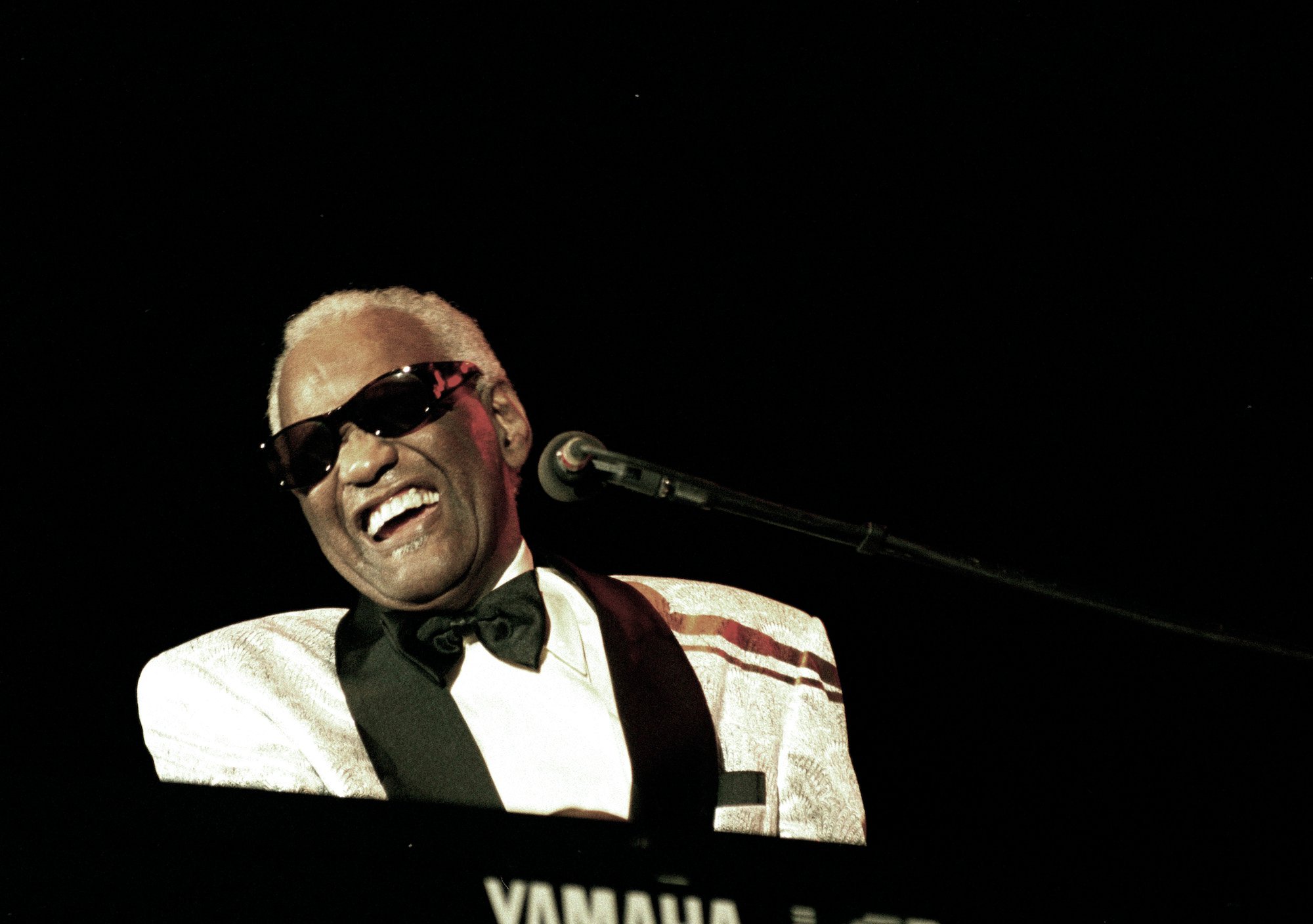 A glimpse back into Ray Charles' childhood
Brother Ray, the star's biography, gave his fans and followers an inside perspective to his childhood and journey. Charles was born in Georgia in 1930, but shortly after his arrival, his parents moved the family to Florida. 
It was in Florida that Charles witnessed the tragic death of his little brother. Charles' younger sibling, who was only four at the time, drowned in the family's bathtub. It wasn't very long after the traumatic event that Charles began experiencing problems with his vision. By the time he was 7 he had completely lost all of his eyesight. Fortunately, Charles never let that get in his way. 
Ray Charles' tragedies and triumphs
When Charles' lost his eyesight he didn't let that affect his dream and goals. With the help of his mother, Charles began attending a school that supported students who were deaf and blind. Using Braille, Charles was able to learn how to read and write music. In no time Charles was playing the piano, sax, organ, trumpet, and clarinet. Talk about impressive. 
Much of Charles's determination and ambition stemmed from his parents and upbringing, but, unfortunately, Charles lost both of his parents by the time he was 15. Following the death of his mom, Charles began touring and so did his career. 
Over the years Charles blew away countless audiences with his charm, charisma, and, of course, classical tunes. Nicknamed the Father of Soul, the celebrity was well-known for his ability to break boundaries with his music. Throughout his career, Charles overcame many stigmas as well as drug addiction. "Hit the Road Jack", "I Got a Woman", and "Unchain My Heart" were just a few of the many hits Charles released. Biography shared that Charles actually had recorded well over 60 albums throughout his lifetime.  
Doctors have never been able to fully confirm the mysterious way Ray Charles' lost his eyesight
Charles died in 2004 and was writing and producing music until the very end of his life. However, many years after the star's death, doctors still are not positive as to what caused Charles's mysterious loss of vision. 
Live About shared the known details behind the peculiar timeline. After experiencing excruciating eye pain and difficulty seeing, medical professionals made the decision to remove Charles' right eye. However, the problems didn't stop there, and a short amount of time later, Charles lost all of his eyesight. At the time doctors suspected glaucoma to be the culprit, but given Charles' economic and social status, it is likely he was given the care and attention he actually needed. 
With that being said, sadly, doctors were never able to confirm the exact cause behind the famous musicians' loss of eyesight. Fortunately, Charles's eyesight never hindered him from making music. Many of Charles' fans and listeners still listen to his music today and celebrate the star's legacy.