'Nailed It!' Host Nicole Byer Also Appeared on 'The Good Place'
Nicole Byer is an absolute delight. As the host of Nailed It! on Netflix, it would seem Byer has built her career on being a sugary sweet breath of fresh comedic air. But even if you don't watch baking competitions, you've still probably seen Byer pop up on some of your other favorite TV shows. She has developed quite a reputation for delivering as a character actress in the sitcom world…in addition to all the other exciting things she has going on in her career right now.
Hosting 'Nailed It!' is Nicole Byer's main claim to fame…but not the only one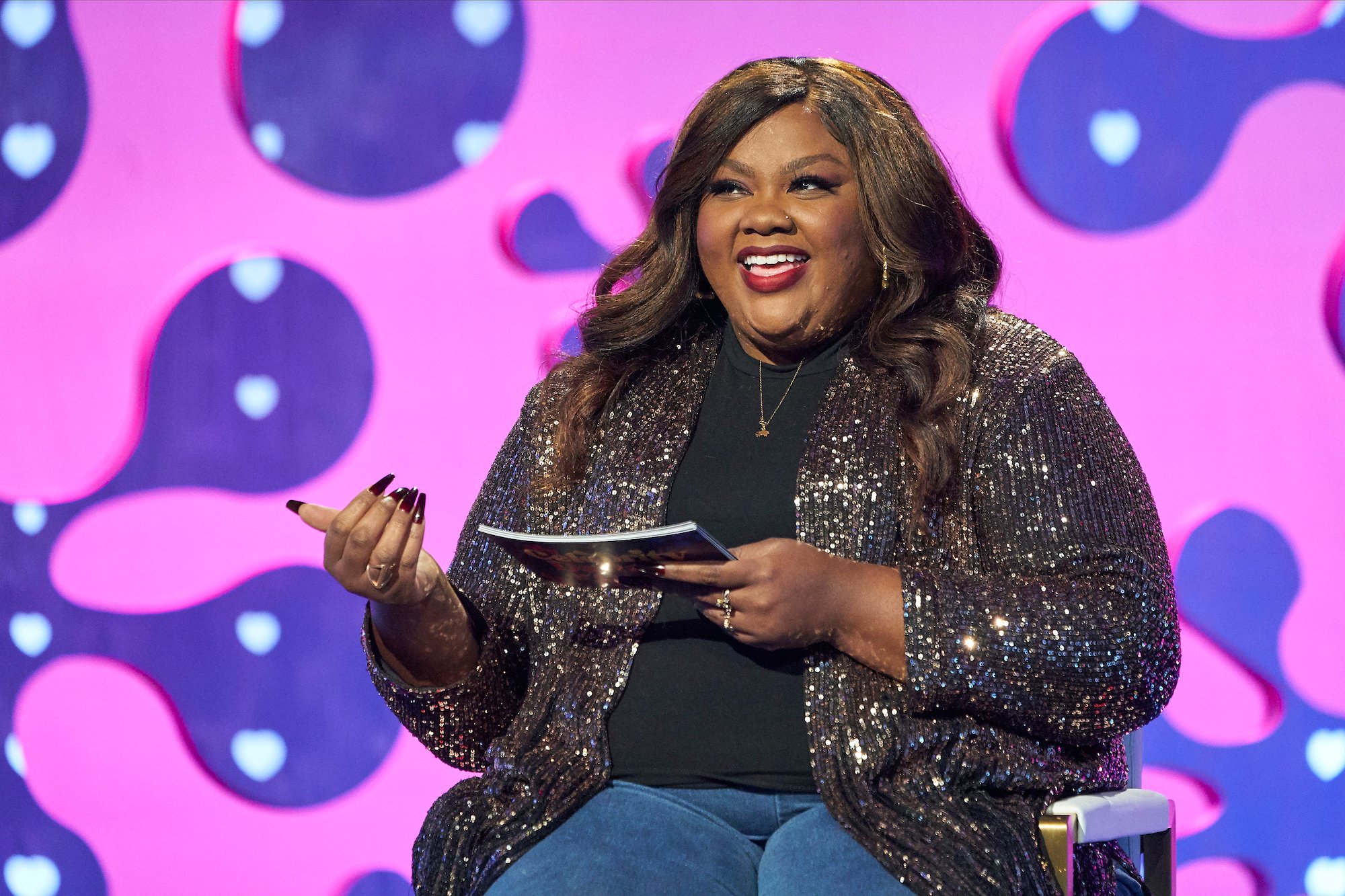 People love what Byer brings to Nailed It! and critics have taken note, as the show has officially earned her a historic Emmy nomination. However, she was well known as a writer and podcaster even before she landed the hosting gig. As it states on her website, she also regularly tours with her comedy, once had a Facebook Watch sitcom based on her life, hosts podcasts like Why Won't You Date Me and Newcomers, and recently published a book called #VERYFAT #VERYBRAVE: The Fat Girl's Guide to Being #Brave and Not a Dejected, Melancholy, Down-in-the-Dumps Weeping Fat Girl in a Bikini.
Did we mention that on top of all of that, she also still somehow finds the time to regularly bless the people with tweets like this one? 
Fans  of 'The Good Place' might recognize Byer from, well, the Good Place
Which is to say, if you saw Byer on the show, then you know that she's a resident of the part of the universe literally known as The Good Place. If you haven't seen it (and if you haven't, then spoiler alert, but also, get on that!), The Good Place follows four humans on their existential journey through an afterlife that includes a Good Place and a Bad Place. When the four humans at the center of the series first make their way to the official Good Place, that's when Byer pops up, playing Gwendolyn, the first official Good Place resident the audience ever meets.
Considering Gwendolyn works in the "Correspondence Center" (a.k.a. mailroom) at the Good Place, she is also the only one they get to meet for a while. That's because the four humans can't leave the correspondence center and enter the actual Good Place. As an actor, it thus became Byer's job to make sure that Gwendolyn's cheery and innocent disposition sold the do-gooder energy of the setting. At the risk of making a cheesy pun, we think she nailed it!
'The Good Place' isn't the only place Nicole Byer has popped up
As discussed, Byer has a knack for bringing something special to roles and appearances on all sorts of TV shows. For instance, she has appeared as herself on MTV's Girl Code and as a judge on RuPaul's Drag Race. She also once played a Mo'Nique lookalike on 30 Rock, killed it as Doug Judy's sister Trudy Judy on Brooklyn Nine-Nine, and has even lent her vocal talents to shows like Archer, Bob's Burgers, Tuca & Bertie, and The Unicorn. Considering how much she has going for her, one can only expect that her already impressively long IMDB page is about to expand.
Speaking of good things, you can soon catch Byer's stand-up special on Netflix
Netflix must have noticed that Byer's star is on the rise because they recently announced that they are finally giving her a one-hour stand-up comedy special. This is excellent news because Byer stans have been chomping at the bit to see her comedy chops celebrated in this way for a long time now. We know we'll be watching to see this special…and whatever else this busy comedy queen turns out next!