'Nailed It!' Host Nicole Byer's Podcast Is Not Safe For Children
As the host of the hit show Nailed It!, Nicole Byer is an absolute riot, delivering good-natured mocking of bad baking that makes the show's environment fun and low pressure. Byer has been a comedian for a long time though, and while her act on the show comes across as pretty family-friendly, her usual shtick is much more mature than what comes across on Netflix. On her Why Won't You Date Me? podcast and other material from over the years, she leans on much more blue material than her TV persona.
Nicole Byer: The perfect host
On Nailed It!, Nicole Byer is hardly your typical cooking competition host. While the famous pastry chef Jacques Torres sitting at the judge's table does provide at least some authority, as the host, Byer spends her time making self-deprecating jokes and poking fun at the baking ability (or lack thereof) of her contestants.
At face value, mocking may not seem much more productive than the constant shouting that you see on many other cooking competition shows, but Byer's hilarious delivery makes her comments come across as just plain fun as opposed to cruel. The handling of her show cuts the tension on set and makes the competition much less stressful to watch.
The following production may be edited for content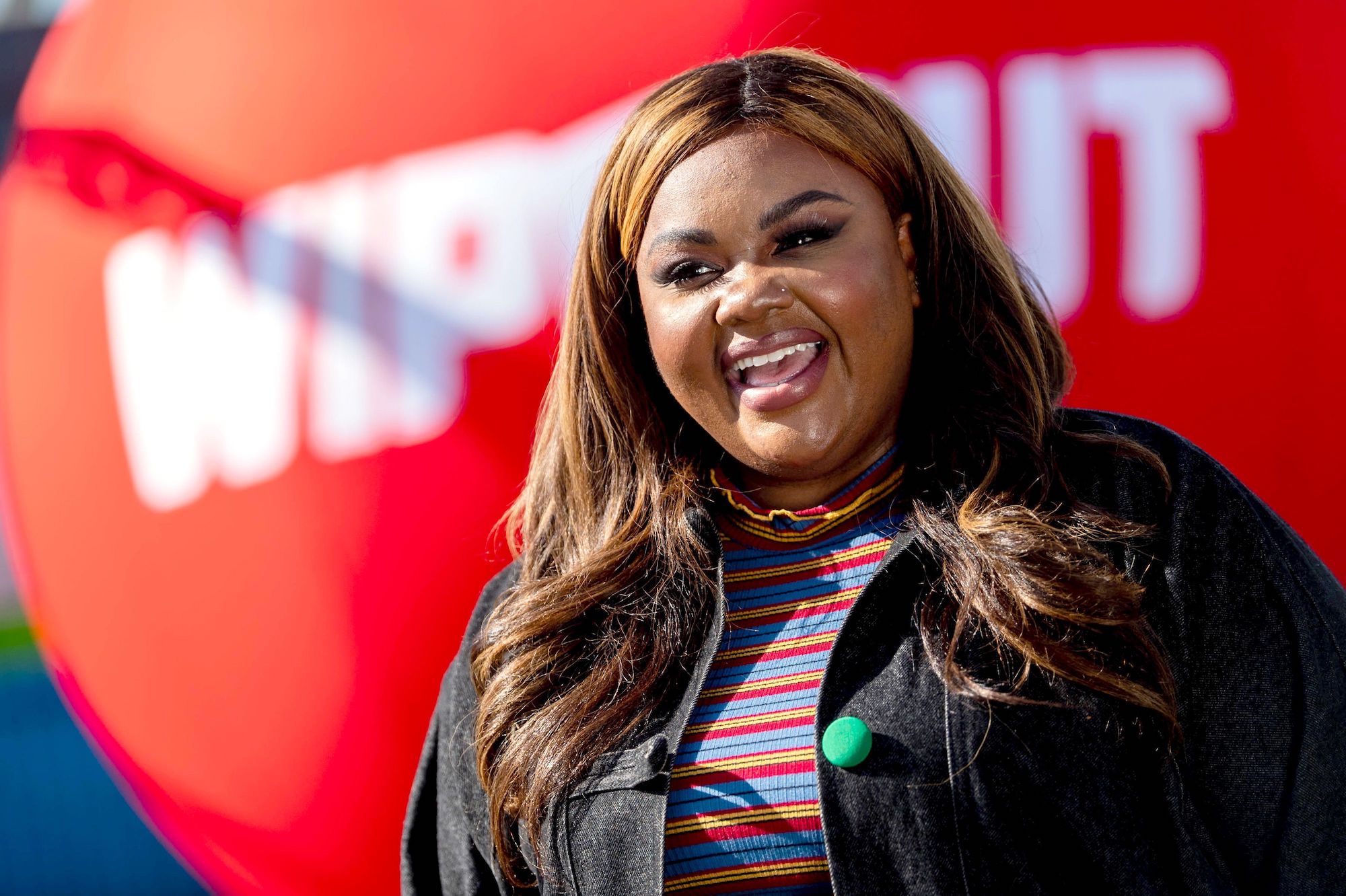 Byer's act may seem wholesome and PG on TV, but that probably has more to do with Netflix's editors than it does with the host herself. According to Insider, the show regularly takes 8-12 hours to film and during that time Byer makes a wide variety of jokes.
"I just make a lot of d— jokes that don't make it in," the host admitted in a recent interview. "I don't know who they thought the show was going to be for before they got into the edit. We shot for ten hours, I gave them three different shows. You could do wild, mild, or tame. I think they went in between tame and mild."
One seriously funny lady
Byer didn't just come out of nowhere when she started hosting Nailed It! The comedian has been around for a long time, and anyone who'd seen her work previously probably would've been surprised that the show came out so tame.
Byer started working as a performer in the early 2000s through the improv troupe The Upright Citizens Brigade. She appeared in various TV shows and movies as a working comic, including The Simpsons, Family Guy, 30 Rock, and American Dad. She is an avid poster of podcasts, and currently regularly broadcasts Why Won't You Date Me?, Newcomers, 90 Day Bae, and Best Friends according to her official site.
While her material isn't exactly x-rated, it's not exactly child-friendly either. The star's material routinely centers around her "single and desperate" image so naturally will contain some sexually explicit material. While it may not be best for fans of Nailed It! to gather their kids around to listen to Byer's podcasts, mature audiences will find her comedy absolutely hilarious if they like what she does on Nailed It!
Nailed It! is a great show, and it's wonderful to see Nicole Byer changing the way people think about cooking competition shows entirely with just some laughter instead of screaming. How many fans are surprised by how different Nicole Byer's off Netflix material is though is a clear indication that more people need to get out and appreciate the work of this comedy genius. If you think she's funny on Netflix, just wait till you see what she can do without the editors chopping down her sense of humor.