'Nancy Drew': Kennedy McMann Admits Her Heart 'Aches' After Season 3 Episode 9's Emotional Ace Twist
Love is in the air in Horseshoe Bay, but not without some drama. The CW's Nancy Drew Season 3 Episode 9 played with the budding love triangle between Nancy, Ace, and Agent Park. Nancy's love interests have divided fans for most of season 3, and the mid-season finale tugged at the heartstrings of viewers everywhere. Even Nancy's actor, Kennedy McMann, felt the same way. She took to social media to share her emotional responses to the episode.
[Spoiler alert: The following story contains spoilers for Nancy Drew Season 3 Episode 9, "The Voices in the Frost."]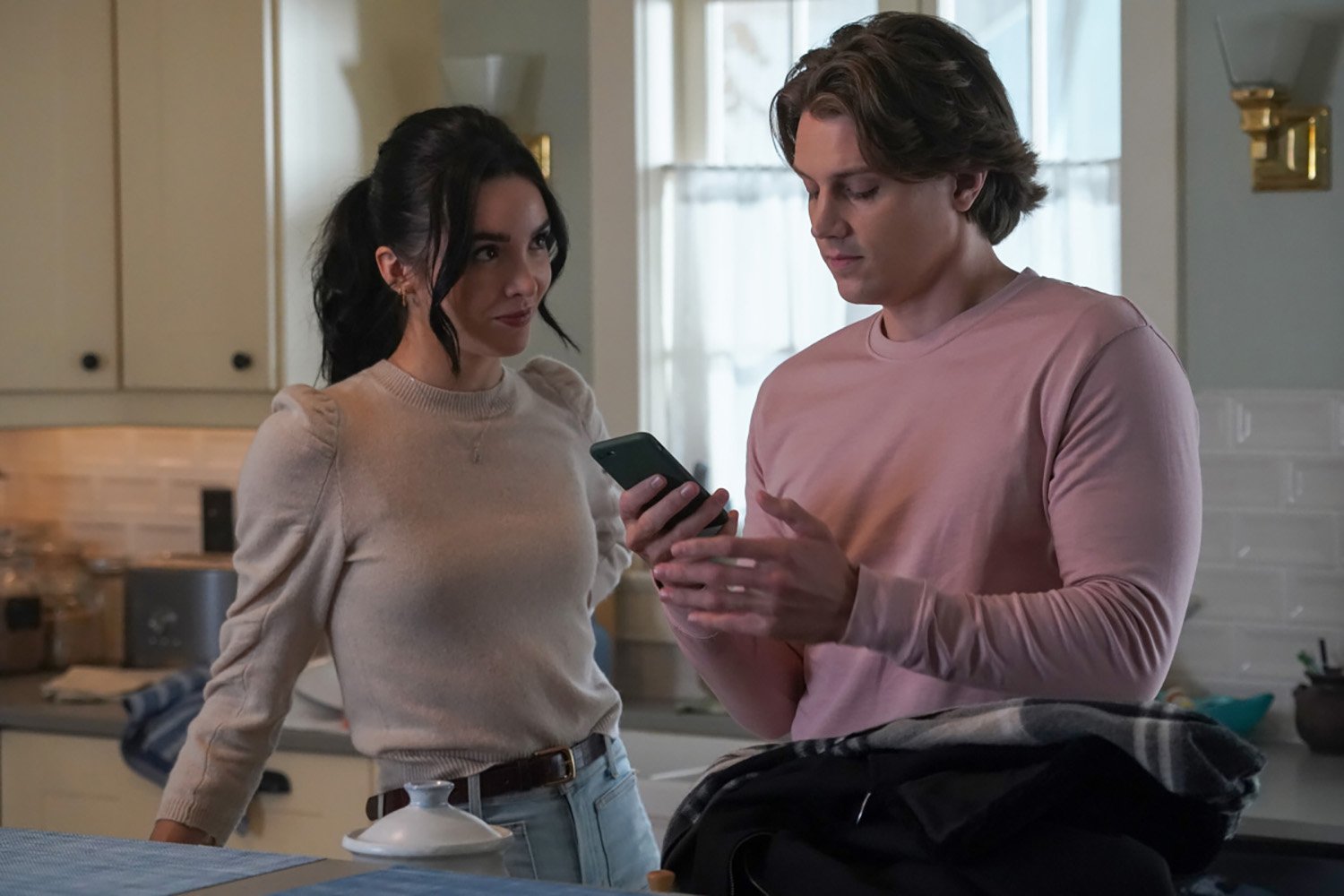 'Nancy Drew' Season 3 Episode 9 teases 'Nace' and 'Nark' shippers
Nancy Drew Season 3 builds up plenty of tension between Nancy, Ace (Alex Saxon), and Agent Park (John Harlan Kim). Ace realizes he has feelings for Nancy, but he's initially on the fence about telling her. Meanwhile, Nancy and Agent Park grow closer as they work on the Frozen Hearts Killer case and attempt to find the rest of Charity Hudson's soul. At the same time, though, the chemistry between Nancy and Ace remains undeniable.
In the Dec. 10 episode, Nancy, Ace, and Agent Park gather at the Historical Society to find a lead on Charity's case. Ace, feeling jealous that Nancy brought Agent Park along, shows some hostility toward the FBI profiler. The tension only grows stronger when supernatural forces trap Nancy and Agent Park in the tunnels under the Historical Society, giving them time to talk. In a sweet moment sure to send "Nark" shippers into a frenzy, Agent Park gives Nancy his jacket to warm her up, and he looks at her with loving eyes.
Later in Nancy Drew Season 3 Episode 9, Bess (Maddison Jaizani) convinces Ace to tell Nancy how he feels. He plans to meet her at the loft that night, but first decides to try the key he found in a lock at the Historical Society. The key transports him to an alternate dimension, leaving him unable to explain to Nancy why he didn't make it to the loft. Nancy looks disappointed that he never showed, seemingly proving that she has feelings for him.
Kennedy McMann says she's as hurt as 'Nancy Drew' fans
Ace's twist left many "Nace" shippers feeling heartbroken that he couldn't have his moment with Nancy. McMann agreed, taking to Twitter to comment on the drama.
"I know I've teased you plenty, but I could've gone harder bc this episode … will melt your insides. Easily one of my favorites of the series. It makes my heart flutter & ache & I know for certain you will love it," she wrote.
Later, McMann added that the episode "hurt" her as much as it did fans. She even retweeted a few fan comments about the episode, many of which noted how painful it was to see Nancy under the impression that Ace bailed on her.
"Ace trying to tell Nancy how he feels … but being sucked into a parallel dimension … Nancy thinking Ace backed out … and pursuing Park … while Ace can see everything but is helpless to stop it …" one fan's tweet read.
Director Scott Wolf prepared himself for fan reactions
Scott Wolf, who plays Carson Drew in the mystery series, made his directorial debut with the emotional Nancy Drew episode. Speaking to TV Insider about the experience, the actor said he knew the Nace/Nark drama would stir up controversy among viewers. However, he also knew it would all be worth it.
"I don't think it was accidental that they gave me an episode that was heavy in relationships and leans on the performances of our amazing cast," he explained. "You know, there's obviously always some supernatural and scary stuff, but this one really is all about people's hearts and minds and yes, there are twists and turns here that are going to have multiple fandoms, multiple nations, on the edges of their seat. I will be getting some cards and letters, I think, yeah."
Nancy Drew returns with new episodes on Friday, Jan. 7 at 9 p.m. ET on The CW.