'Nancy Drew' Season 3 Finale Paid Homage to the Pilot Episode in Several Ways — Did You Catch Them?
The season 3 finale of Nancy Drew channeled the CW show's roots in more ways than one. Long-time viewers may have gotten a sense of deja vu throughout the episode — that's because, according to director Larry Teng, several shots from Nancy Drew's pilot episode were recreated in the season 3 finale. Teng offered side-by-side comparisons of the scenes on social media, and they're seriously spot-on.
[Spoiler alert: The following story contains spoilers for Nancy Drew Season 3 Episode 13, "The Ransom of the Forsaken Soul."]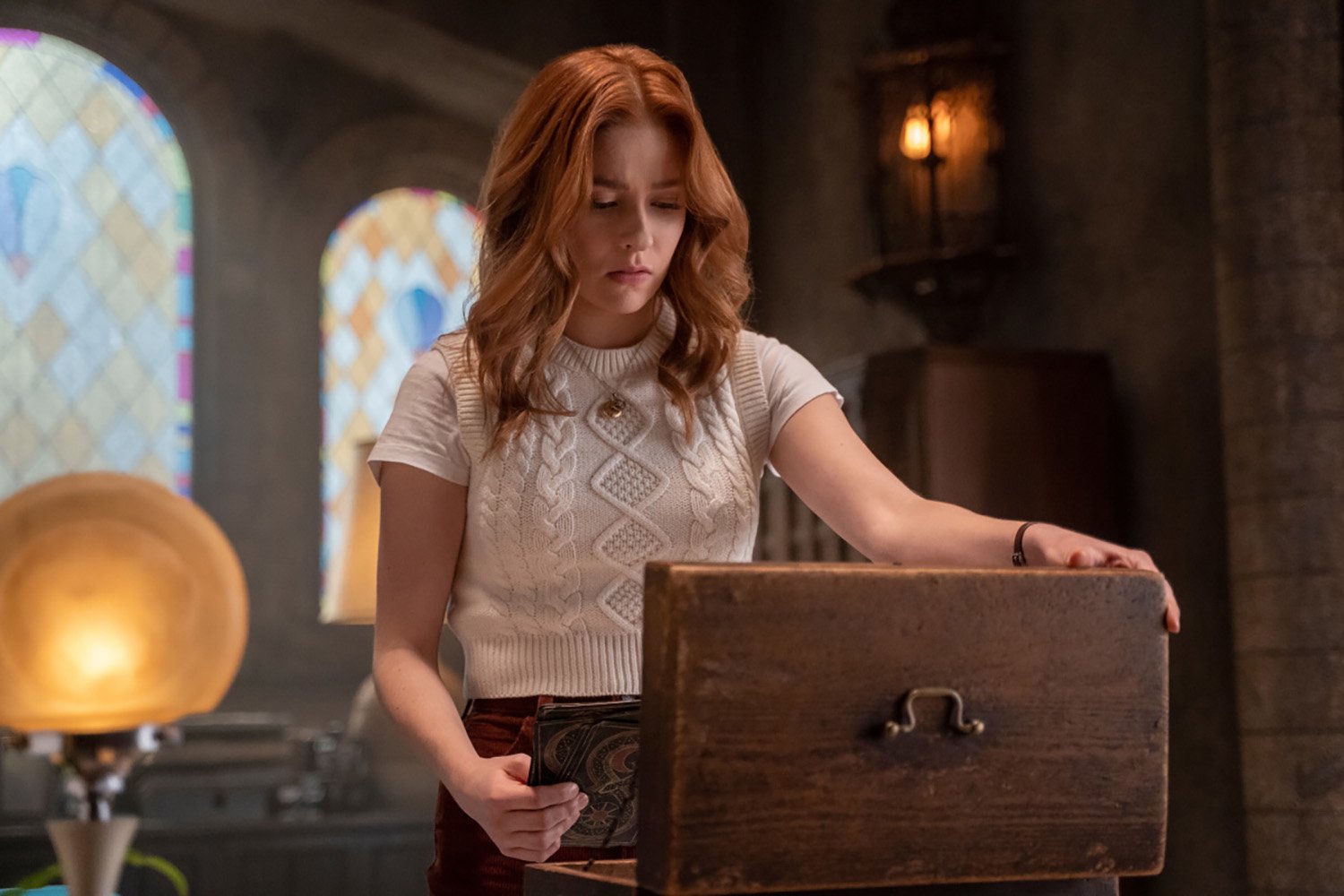 The 'Nancy Drew' Season 3 finale brought Horseshoe Bay to a near-apocalypse
The emotional season 3 finale followed Nancy (Kennedy McMann) and the Drew Crew on a quest to stop Temperance Hudson (Olivia Taylor Dudley) from causing a supernatural apocalypse that would kill everyone in Horseshoe Bay. Nancy managed to kill Temperance in time, but Ryan Hudson (Riley Smith) lost his life in the aftermath of the battle. One month later, Nancy's new boyfriend Ace (Alex Saxon) died in a car accident.
However, in a surprising twist, Temperance revealed that it had all been a hallucination. The witch wanted to show Nancy what would happen if she did kill Temperance. In actuality, Nancy was still moments away from delivering the final blow to her ancestor.
Before setting the timeline back to reality, Temperance put a curse on Nancy that would kill Ace if she acted on her feelings for him. Nancy tricked Temperance and saved the town, as well as Ryan and Ace. However, she still held back her feelings for Ace to keep him safe.
By the end of the episode, Nancy opened up her own detective's office. She even took on her first case: several bodies missing from the local cemetery. It seems the series has another new mystery on its hands.
'Nancy Drew' director Larry Teng revealed 7 homages to the pilot in the season 3 finale
Teng took to Instagram on Jan. 30 to reveal his intentions with the season 3 finale. He explained that he wanted Nancy to "come full circle with her journey," bringing her back to where she started in 2019's pilot episode. To honor that, he recreated seven scenes of Nancy and the Drew Crew.
The director shared split-screen comparisons of all seven scenes and described each one. For example, the first photo set showed Nancy and her friends waiting at The Claw for Chief McGinnis (Adam Beach) in season 1 episode 1. In season 3 episode 13, they sat in the same position while waiting for Carson Drew (Scott Wolf) and Ryan.
Other comparisons showed Nancy investigating mysteries in her room, drone shots of Horseshoe Bay, Nancy in the cemetery, and more.
"A young woman lacking purpose versus a young woman who is now filled with purpose," Teng wrote about Nancy then and now.
The showrunners revealed season 4 will channel season 1 and 2 vibes
Nancy Drew has yet to be renewed for season 4. However, showrunners Melinda Hsu Taylor and Noga Landau already know that if the show does continue, season 4 will feel similar to seasons 1 and 2. Season 3 leaned heavily into supernatural mysteries, but the new episodes will likely return to the classic small-town cases Nancy's known for.
"What's going to be fun about season 4 is we're very consciously returning to our roots, putting Nancy back in a graveyard with her beanie and her flashlight, and the beginning of a new mystery that should feel a little bit more like the mysteries that we tackled in season 1 and season 2 — for a bit of a palate cleanser," Hsu Taylor told Entertainment Weekly.
Nancy Drew Season 3 is available for streaming on the CW website and app. Stay tuned to Showbiz Cheat Sheet for more updates on season 4.