'Nancy Drew' Season 3 Is the 'Lovechild of Seasons 1 and 2' Kennedy McMann Teases
'Nancy Drew' star Kennedy McMann talks about the CW series return for Season 3 and suggests it's a combination of the first two seasons.
Nancy Drew is back, and it's bringing fans plenty more mysteries to unpack. The CW series is ramping up the romance and drama for Season 3. And according to series star Kennedy McMann, it will feel like a beautiful, supernatural blend of the first two seasons.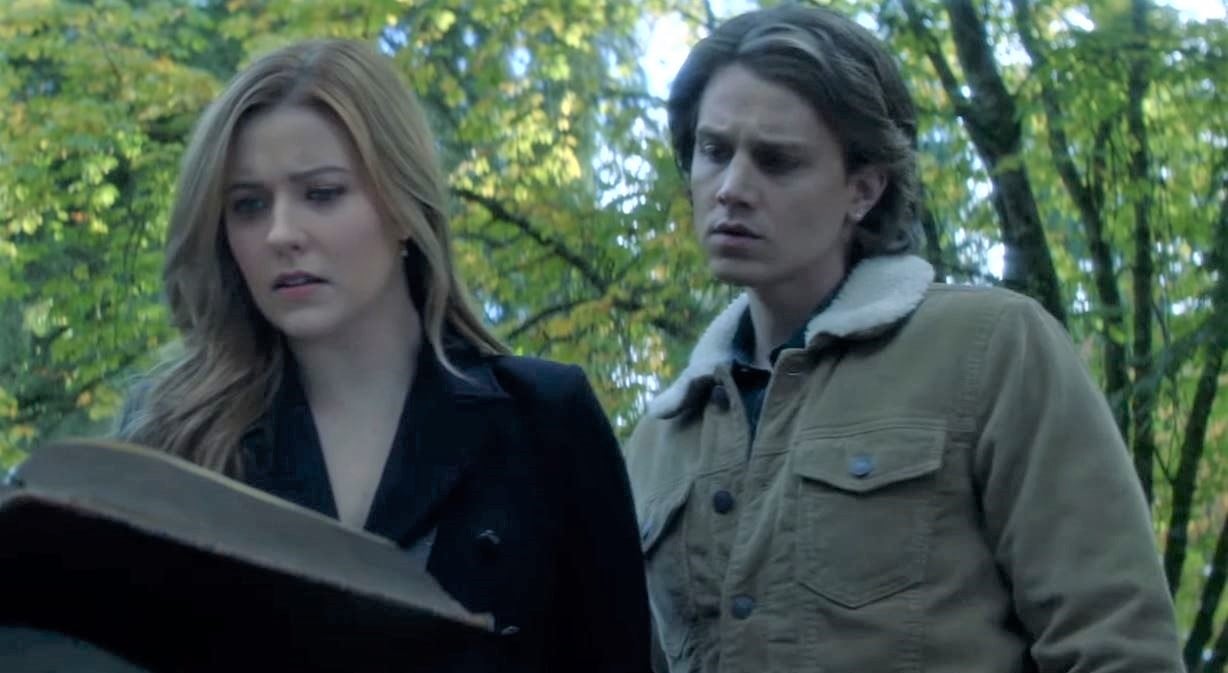 'Nancy Drew' returns to The CW in a new time slot
It's been a while since fans have seen Nancy (Kennedy McMann) and the Drew Crew navigate their way through a dangerous supernatural mystery. But luckily, the show is now back for a thrilling third season. 
Season 3 of Nancy Drew premieres on The CW on Friday, Oct. 8, at 9 p.m. EST. Last season, the series aired on Wednesday nights. But the network reshuffled its schedule and moved Nancy Drew to a new Friday time slot. 
Kennedy McMann says 'Nancy Drew' Season 3 is the lovechild of the first two seasons
The first season of Nancy Drew introduced viewers to Nancy and the Drew Crew — Ace (Alex Saxon), Nick (Tunji Kasim), Bess (Maddison Jaizani), and George (Leah Lewis). In their sleepy town of Horseshoe Bay, the group encounters supernatural mysteries that they must come together to unravel. The Drew Crew navigates new romances in the second season and faces dangerous new entities, including a killer sea ghost called the Aglaeca. According to McMann, tonally, season 3 will combine the best elements of the first two installments. 
"I describe season three as the lovechild of seasons one and two," she told MediaVillage. "There is a season-long mystery that involves very real-life grounded real people, as well as a massive supernatural component."
McMann also revealed that the new season would feature some single-episode mysteries that will deal with real-life issues such as trauma, mental health, relationships, and family. And she noted that the Drew Crew will face a few individual supernatural cases as their town "continues to be populated with the scariest baddies around."
Kennedy McMann teases more romance this season and a new dynamic for Nancy and Ace
Nancy Drew Season 2 ended with Nancy going to Ace's house to confess her feelings, only to find he'd left for a romantic getaway with Amanda (Aadila Dosani). Fans have been wondering if Nancy and Ace will ever get together. But in her chat with Mediavillage, McMann suggested that the two may still have hurdles to jump.
"Nancy and Ace have quite the interesting dynamic all season long — they're both independently finding out what their purposes are, which inherently redefines what their relationships are with each other," she explained. "As for Nancy, she very much wants to find love," she teased in closing. "I think she deserves it. This is quite the season for it. It's ripe for the opportunity, so we'll see."
McMann revealed that Season 3 would also bring a new set of relationship challenges to the rest of the Drew Crew. "This is the best season in terms of romance and relationship development that we've had so far," the actor noted.
"We see George and Nick navigating this newly joined life and all the bumps that go along with that. [And] Bess has a very interesting love storyline I'm excited about that I think will satisfy a lot of people."
New episodes of Nancy Drew air Friday nights on The CW.