'Nancy Drew': Will There Be a Season 4?
Nancy Drew Season 3 has only just come to a close, but there's already one question on many fans' minds — what's next? The finale paved the way for a new chapter in Nancy's life, and it seems like she has plenty more stories to tell. Does the CW feel the same way about Nancy Drew Season 4? Here's what we know.
[Spoiler alert: The following story contains spoilers for Nancy Drew Season 3 Episode 13, "The Ransom of the Forsaken Soul."]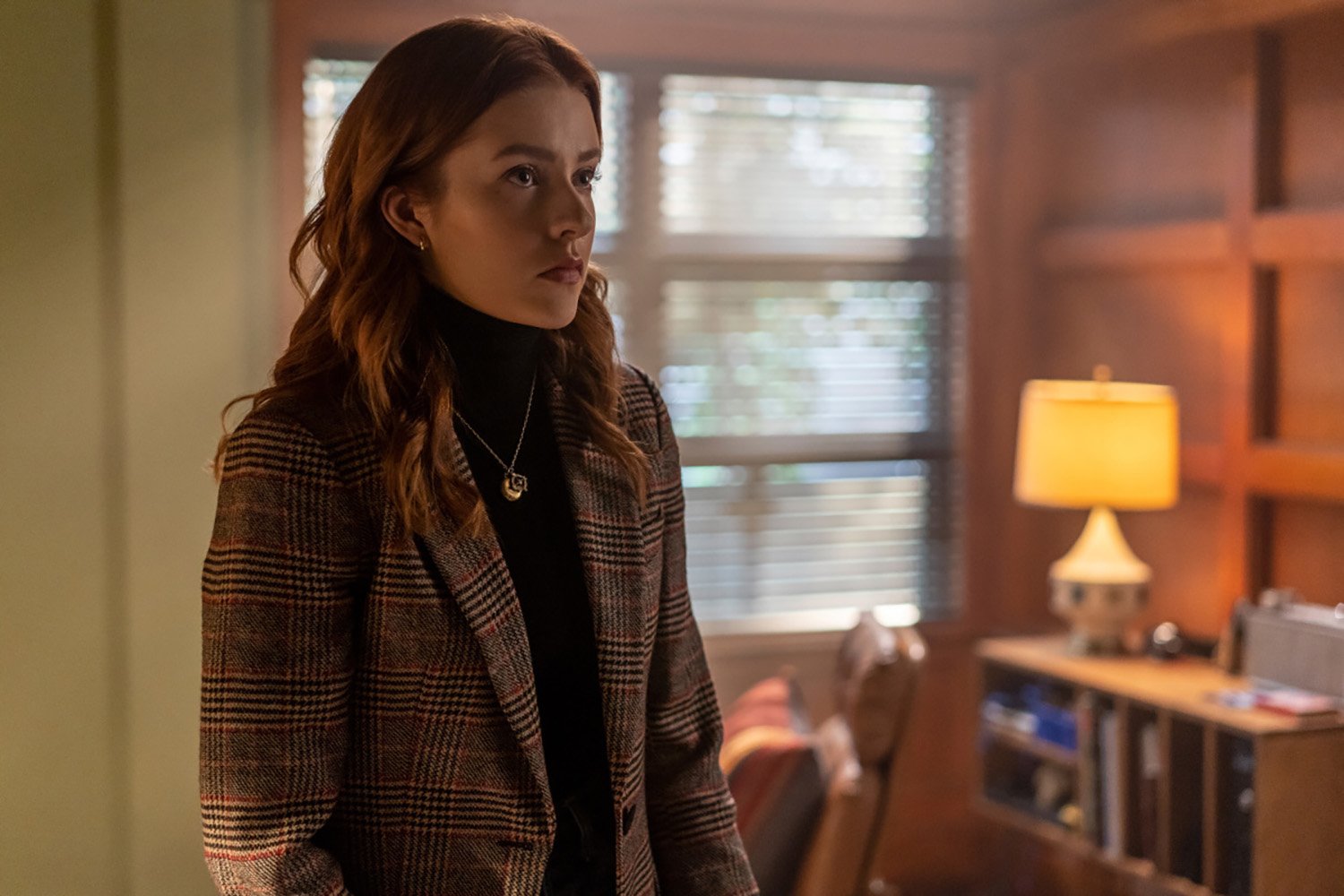 'Nancy Drew' Season 3 finale was packed with action, heartbreak, and twists
The Nancy Drew Season 3 finale saw the titular detective (Kennedy McMann) and the Drew Crew race to stop Temperance Hudson (Olivia Taylor Dudley) from causing a supernatural apocalypse. Nancy succeeded in killing Temperance, but Ryan Hudson (Riley Smith) also died that night. And one month after confessing her feelings for Ace (Alex Saxon), Nancy lost him, as well.
However, in a shocking twist, Temperance appeared to reveal that the aftermath of the battle had all been a hallucination. In reality, Nancy hadn't killed Temperance yet. Temperance wanted to show the sleuth what would happen if she did. The witch cursed Nancy, promising to bring death upon Ace (for real this time) if Nancy acted on her feelings for him.
Back in reality, Nancy tricked Temperance and killed her when she didn't expect it. However, she still avoided her feelings for Ace in order to protect him. Ryan survived, but the Drew Crew eventually went their separate ways.
Nancy opened up a detective's office, marking a new phase in her life. And she's already gotten her first case: several bodies have mysteriously gone missing from the cemetery. Will this be the focus of season 4?
Is 'Nancy Drew' renewed for season 4?
At the time of this writing, the CW has yet to renew or cancel Nancy Drew for season 4. However, showrunner Melinda Hsu Taylor told Entertainment Weekly that they "have their fingers crossed."
As for when fans can expect the news, it's hard to say. Season 3's renewal announcement arrived in February 2021. If the network follows a similar timeline, it's possible fans will hear in the next few weeks.
If Nancy Drew's ratings and its dedicated fan base are any indication, things are looking positive for season 4. As TVLine reported, season 3's penultimate episode on Jan. 21 brought in 500,000 viewers, the biggest audience since season 2. Plus, hundreds of fans have flooded social media with calls for the CW to #RenewNancyDrew.
The showrunners teased season 4 will have 'intense yearning'
Although the new season isn't official yet, Nancy Drew's showrunners have already started thinking about what happens next. Hsu Taylor and Noga Landau told EW that a major focus of the new episodes would be Nancy's feelings for Ace. Will she risk the curse and open up to him? Or will she continue to avoid him? Either way, Ace won't let Nancy go without some explanation.
"If we are so fortunate, we definitely will pick up with Ace wanting to know why Nancy ran out of his apartment like that. His question to her, 'Are you in trouble?' is going to be the thing on his mind if and when we start season 4," Hsu Taylor said.
"Season 4 is going to be a season of intense yearning for both of them," Landau added. "It's only ramping it up even more, for sure."
Fans can catch up on Nancy Drew Season 3 on the CW website and app. Seasons 1 and 2 are available for streaming on HBO Max.