'Nancy Drew' Showrunners Tease What's Ahead for Nancy and Ace
Nancy Drew teased a romance between Nancy (Kennedy McMann) and Ace (Alex Saxon)  in the final few episodes of season 2. The two clearly have feelings for each other. And showrunners suggest the show will explore more of their relationship when the CW show returns for season 3.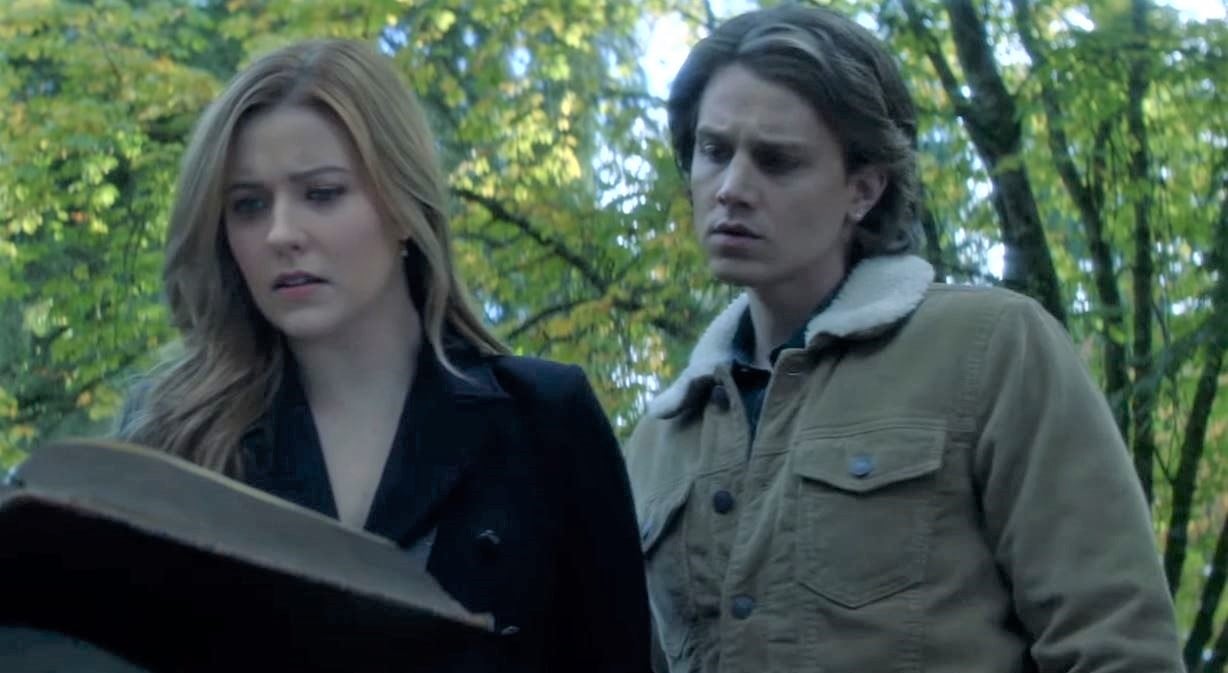 Nancy and Ace developed feelings for each other in 'Nancy Drew' season 2 
Ace and Nancy have been dating different people since the first season of Nancy Drew. For a while, Nancy was with Nick (Tunji Kasim) and then sparked a brief romance with the now-dead Owen Marvin (Miles Gaston Villanueva).  
And in season 2, she started a relationship with Gil Bobbsey (Praneet Akilla). After dating Laura Tandy (Stevie Lynn Jones), Ace is now on a romantic getaway with Gil's twin sister, Amanda (Aadila Dosani).
But while Nancy and Ace were in separate relationships, they seemed to have developed new feelings. All throughout this season, the two have exchanged intense looks, making it evident that they're falling for each other.
In the season 2 finale, while Nancy is trapped in her mind with the wraith, she sees Ace. And the two nearly kiss. Ace is right there when she awakens, holding her hand and telling her she's stronger than she thinks. 
'Nancy Drew' showrunners reveal what's ahead for Nancy and Ace
When talking to ET, Nancy Drew showrunners Noga Landau, and Melinda Hsu Taylor talked about Nancy and Ace's dynamic in season 2. And they suggested the show will dive deeper into their feelings for each other when it returns for season 3. 
"There is something very special about Nancy and Ace because their relationship is founded on friendship and mutual respect, and the fact that they really care about each other," Landau said.  "Whatever feelings they might be harboring for each other beyond friendship are not feelings that they want to let themselves act on haphazardly."
"There's nothing casual, especially for Nancy, about the way that she feels about Ace," she added. "It might be a minute before anybody works up the courage or the life experience to try and make something else happen. There's this unrequited feeling between them."
How will Nancy deal with Ace's relationship with Amanda?
In the season 2 finale of Nancy Drew, Nancy goes to Ace's house to tell him about her feelings. But when she arrives, Nancy is disappointed to learn that he's gone on a romantic road trip with Amanda. 
In a recent chat with EW, Landau revealed that Ace might not discover how Nancy feels about him right away. But she also noted that Nancy also won't try to get in the way of Ace and Amanda's relationship.
I don't know if that's on the forefront of his mind," Landau explained. "It's in the forefront of Nancy's. We'll find ways for her to explore that, even if it's a somewhat unrequited way because Ace is loyal to Amanda, he's still in a relationship with her, and I feel it's important that Nancy not disrespect another woman."