Nancy Lee Grahn Praises 'General Hospital' For Helping Her Deal With a Medical Condition
Nancy Lee Grahn is best known for her role as Alexis Davis on General Hospital. She has been on the show since the 1990s, and many long-time fans got to watch her grow over the years.
Grahn recently gave a social media shoutout to her long-time workplace and praised General Hospital for helping her deal with a medical condition.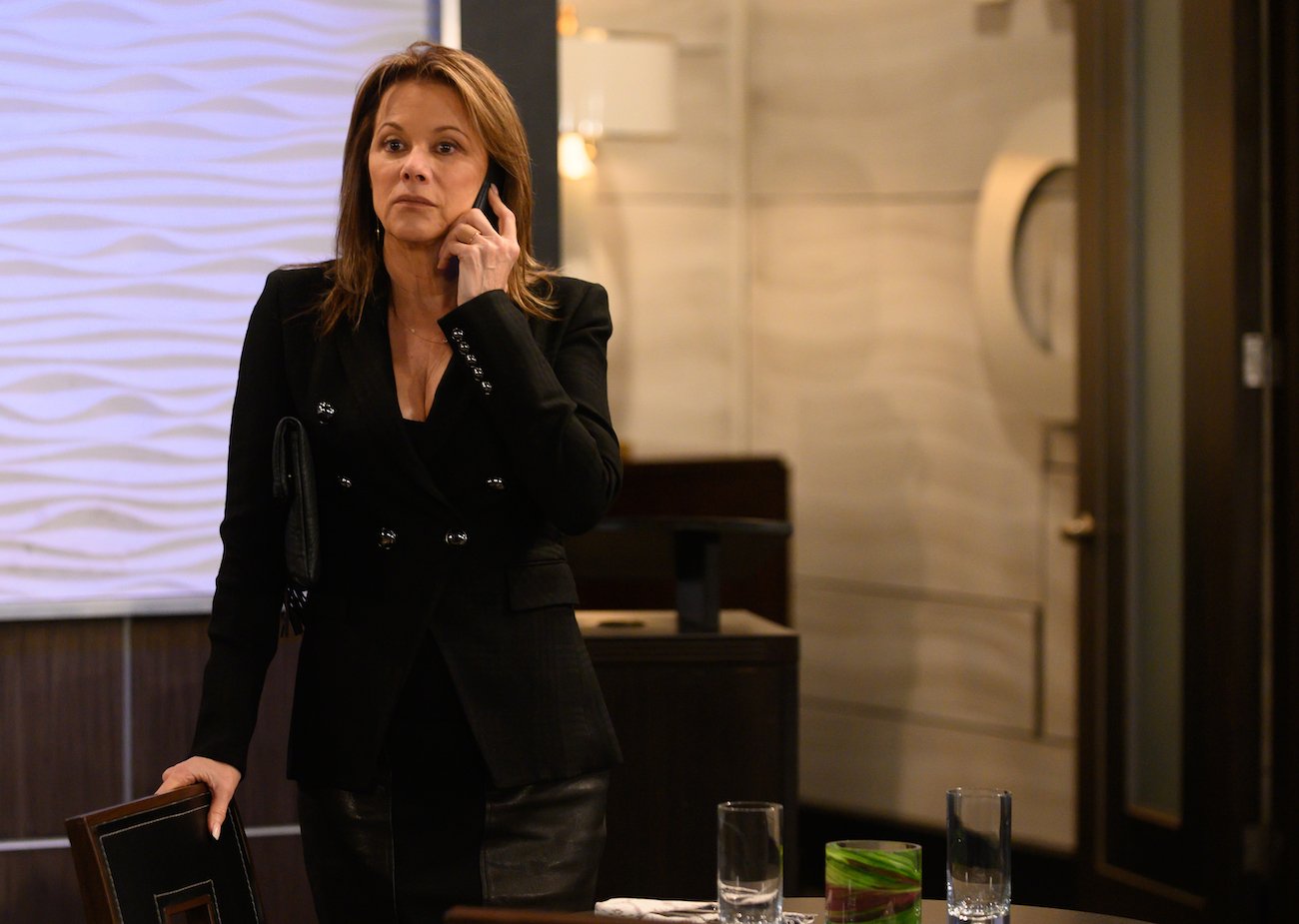 Nancy Lee Grahn has been on 'General Hospital' for over 25 years
In 2021, Grahn celebrated her 25th year at General Hospital. She joined the cast in 1996 after appearing on other soap operas such as One Life to Live and Santa Barbara.
She told TV Insider about her decision to join General Hospital: "After Santa Barbara ended, I was working. I recurred on Murder One and was doing other shows. But when you're not a regular, you have to keep looking for that next job. I wanted a baby. My daughter Kate was the reason I wanted to do GH. I called and asked if they wanted me. [Laughs] They said, "Not really, but we'll take you anyway."
Nancy Lee Grahn praises 'General Hospital' for helping her deal with a medical condition
RELATED: 'General Hospital': Nancy Lee Grahn Shares Her Favorite and Least Favorite Storylines
Grahn recently took to Twitter to share that the executive producer of General Hospital, Frank Valentini, stepped up to help her deal with a medical condition.
"To have a job where when I say I've a fixable medical prob that needs 2b addressed asap & have exec @valentinifrank say take care of urself & then adjust 200 crew & a schedule that cost lots of time & money is a perk I'm grateful 4," Grahn wrote. "I'm a lucky 26 yr employee of @GeneralHospital."
Some fans also expressed their concerns for the medical condition in question, and the actor elaborated and shared that her partner has been lending a hand as well.
"It's not death, but a benign cyst on some nerve on facet joint or something I can't spell," she said. "It's cry baby painful & Richard need to put on my underwear and pants but hopefully fixable."
Nancy Lee Grahn said 'General Hospital' gave her a stable job a single mom
Like her character Alexis, Grahn has been a single mother for a long time. She has a daughter, Kate, who was born in 1998. Grahn has praised General Hospital for being "the dream Solo Mom job" in an interview with ESME.
"When she was growing up, I worked four to six hours, two to three days a week. Plus we were dark many weeks and I still got paid," Grahn explained. "I never missed one school event, ever. If I was working and had a parent-teacher conference, they'd schedule my work around it.
Additionally, she shared with TV Insider that this was why she chose to work on a daytime soap opera instead of primetime shows.
"Some think that being a lead on a primetime show is 'better,' but not if you're a mom," Grahn said. "In daytime, people look out for one another. If I needed to be somewhere for [daughter] Kate, the show would fix it. If I needed to be at her school, I was there."
RELATED: 'General Hospital': The Sweet Way Haley Pullos First Introduced Herself On Set