Naomi Campbell Casually Mentions BTS and Their Makeup Line, So ARMY Is Promptly Freaking Out
At this point, you can't deny the impact of BTS. From topping the music charts to crushing societal norms, the world is taking notice of the South Korean band's influence — even your favorite celebrities. From Dolly Parton to Riverdale's Cole Sprouse to The Bachelorette's Hannah Brown, the septet has charmed their way into the hearts of new high-profile ARMY. And now, legendary supermodel Naomi Campbell, a woman who really needs no introduction, has opened up about BTS and their makeup line.
Naomi Campbell mentions BTS and their makeup line
On Nov. 22, YouTuber Jackie Aina released a "Get Ready With Me" video with Campbell. Midway through the video, Campbell shared a product with Aina and revealed it was made for men.
"Have you seen this? My assistant made this. It's for men," Campbell said. "Because, you know, men are coming up with makeup now."
Campbell then began praising BTS for their makeup line.
"I mean, BTS have a whole makeup line," she said. "But I think it's fantastic. I've seen it. And so men's makeup, I think, is gonna be huge. It's on its way."
Meanwhile, Aina knew Campbell's remarks about BTS would send ARMY into a whirlwind of excitement.
"BTS ARMY, there's gonna ignite in the comments now that you've acknowledged them," Aina said.
ARMY reacts to Naomi Campbell's comments about BTS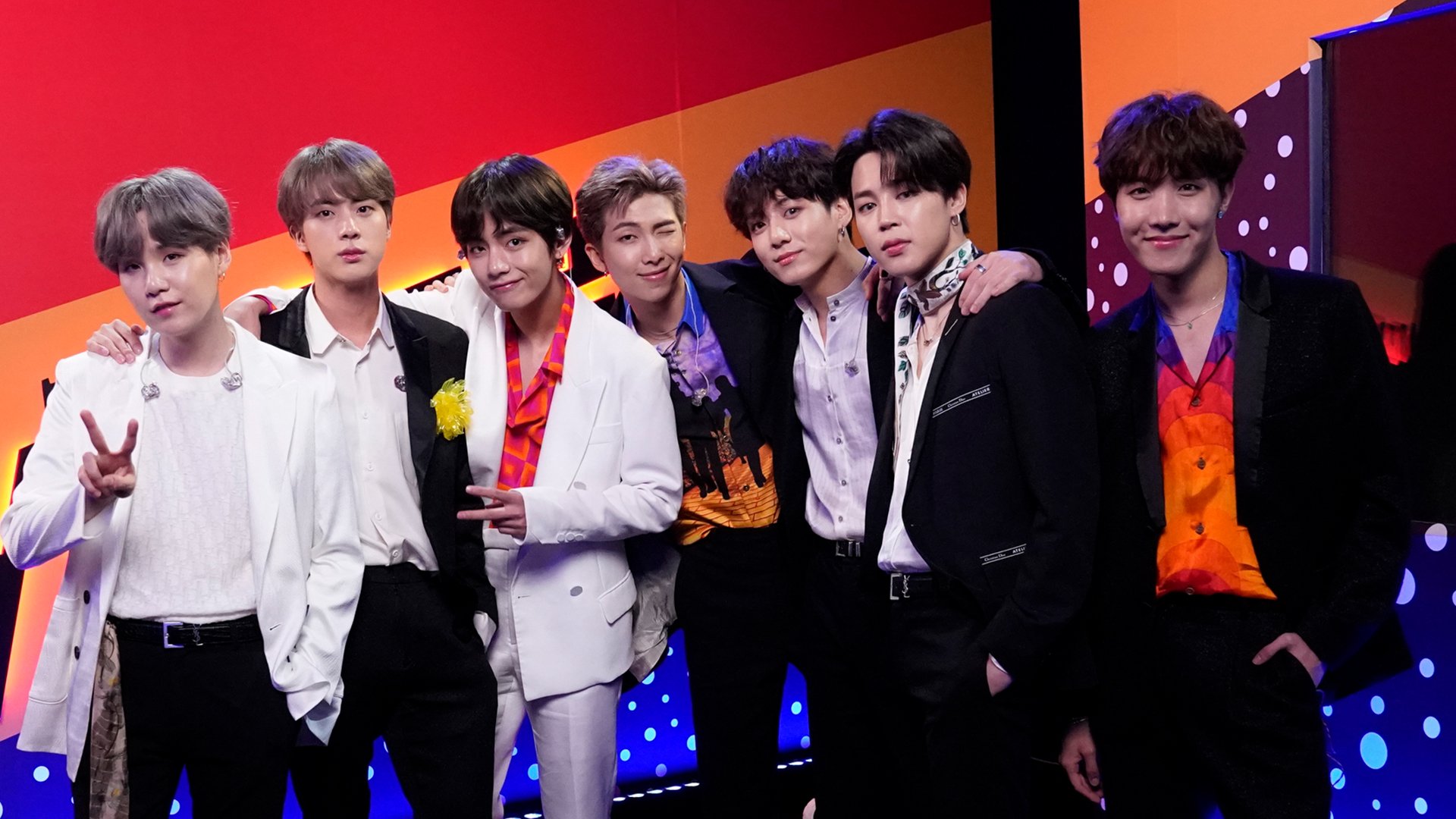 Naturally, Aina was right. ARMY was quick to gush over Campbell's comments about BTS and their makeup line collaboration with VT Cosmetics.
"naomi campbell talking about bts," one fan wrote on Twitter. "more specifically bts in makeup like WHO is doing it like bts do WHO."
Most fans also pointed out the significance of Campbell's BTS casual shoutout, explaining how massive it is to have someone as legendary as Campbell to praise the group in such a nonchalant manner.
"It's the way she mentions @BTS_twt so casually, with the assumption that others will obviously already know who they are, that makes this so great," a fan tweeted. "For anyone who doesn't know, NaomiCampbell was one of the top supermodels of the late 80s and the 90s and is an icon."
"I know not every celebrity that name drops BTS is ARMY but she sounds like one," a fan wrote on Reddit. "She wanted to use the opportunity to show the barriers BTS are breaking and treat them like normal people instead of an oddity."
Of course, members of ARMY also recognized Campbell's remarks applauded BTS for challenging traditional western gender norms and toxic masculinity, which typically shames men for wearing makeup.
"MISS NAOMI CAMPBELL PRAISING BTS FOR USING MAKEUP AND STANDING AGAINST GENDER STEREOTYPES??" one fan wrote on Twitter. "I LOVE THIS."
"Oh my god! Naomi Campbell, the queen herself, says BTS name!" another ARMY wrote. "Not to mention how she casually talked about them challenging toxic masculinity by having a makeup line."
ARMY remembers Tyra Banks and Heidi Klum previously gushed over BTS
Now, Campbell isn't the only supermodel to praise BTS in recent years. After Campbell complimented the group's makeup line, many fans remembered when Tyra Banks and Heidi Klum mentioned BTS in the past.
"Alright we've got Naomi, Tyra, and Heidi. Waiting on you Giselle," a Reddit user wrote.
In May 2018, Banks met BTS at the 2019 Billboard Music Awards. "Ok I'll stop fangirling for @BTS_twt but first this pic," Banks wrote on Twitter, alongside a photo with members RM, Jin, Suga, J-Hope, Jimin, V, and Jungkook.
The America's Next Top Model creator also posted an Instagram video with BTS, as they all hilariously posed for the camera. "Meeting BTS is… Better Than Smizing," Banks wrote.
Then in September 2018, both Banks and Klum posed with BTS to promote the K-pop group's "Idol" performance on America's Got Talent Season 13.
"I'm so excited for @bts_twt!" Klum wrote on Twitter at the time. She also posted a video on Instagram with the BTS septet. "Look who I'm here with," Klum said in the video as the boys waved. "I'm here with BTS! Very exciting!"
Meanwhile, BTS taught Banks their "Idol" dance in a promo video for the AGT episode. And on Sept. 12, 2018, Banks also admitted she is a proud member of ARMY.
"I love them so much! I mean we're posing together, we're dancing together. Like, I really, truly, for a lot of different reasons, love them," she told Entertainment Tonight.
Banks then delved into the significance of BTS's representation within American media. And quite frankly, Bank's comments are still relevant to the members of BTS, who are continuously challenging western gender norms to this day.
"I love that the fans in America are loving them," she said. "I think it's super important. I think you need to see representation of everybody and [Asian men] that I just feel has gotten a bad rep in media for so long. And for girls to be like, 'Oh my god! I [love them]!' is politically, socially and spiritually super strong."
Check out Showbiz Cheat Sheet on Facebook!