Naomi Campbell Says Mary J. Blige Helped Her Find the Strength to Go to Rehab
Supermodel Naomi Campbell and singer/actor Mary J. Blige have always been upfront and honest about the struggles in their lives. Campbell has always been transparent about her past drug addiction and the push she needed to get her anger under control.
Blige has also been candid about her own sobriety challenges as well as the hardships and struggles shes' faced in romantic relationships. In 2016, Blige filed for divorce from her ex-husband, Kendu Issacs, after he'd been publicly cheating on her and stealing from her.
Still, both women have had successful careers and have managed to keep pressing forward to find happiness while maintaining the bonds of friendship. In fact, Campbell just revealed that Blige inspired her to go to rehab.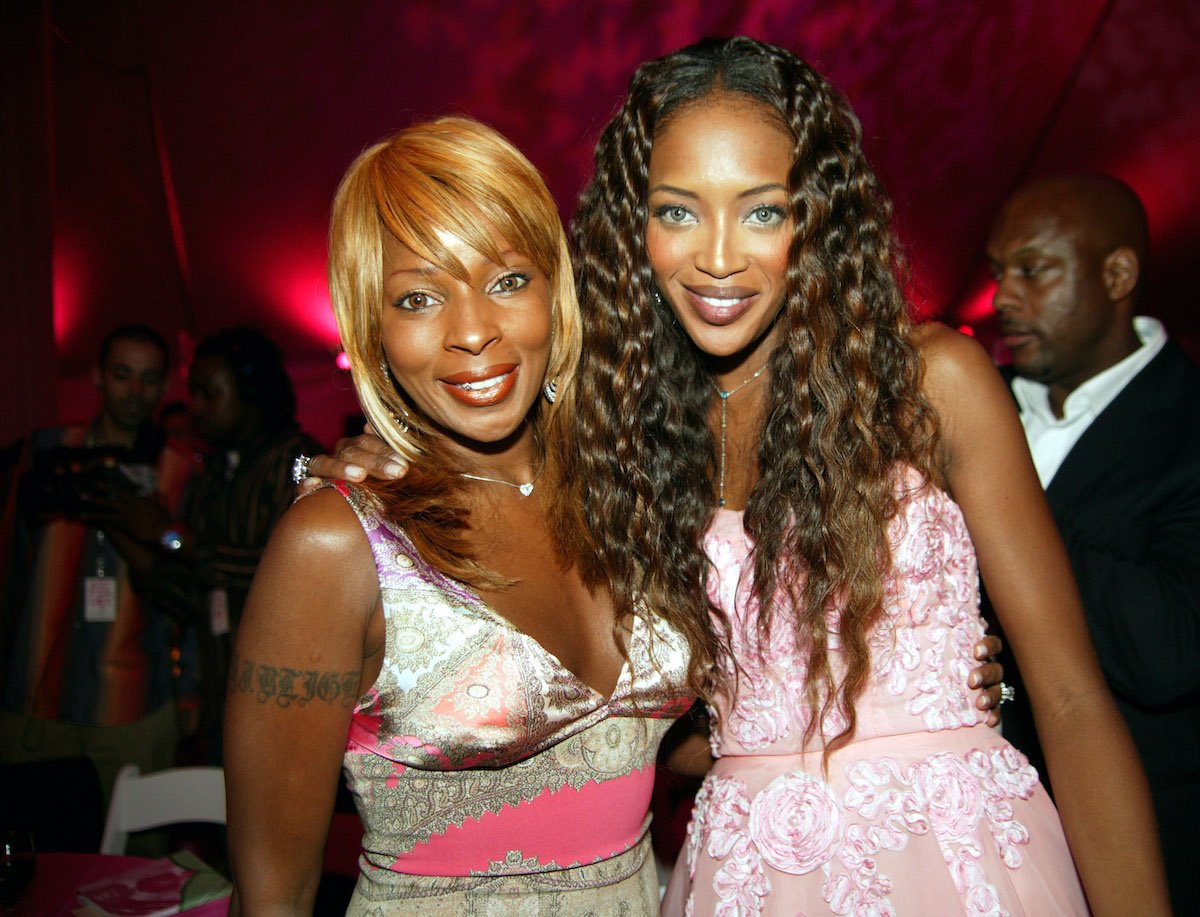 This is how Mary J Blige and Naomi Campbell met
By the time the "All That I Can Say" singer and the supermodel met in 1999, they were both global sensations. Blige had come thundering onto the scene in 1992 with her debut album What's the 411? Meanwhile, Campbell had been killing every single runway her feet touched for the better part of a decade.
Therefore, the women knew about one another, but their first meeting was kismet. Campbell and Blige chatted about their first meeting on Campbell's YouTube series, No Filter with Naomi. Blige recalled,
I know we met, it was in Milan or some place overseas. It was a Dolce and Gabbana fashion show. They were dressing me and I was performing. And we were in the bathroom. I ran into you in the bathroom. I was like, 'This is too good to be true. The most beautiful woman in the world is here, talking to me. Talking to me' Wow. And you were so beautiful, so friendly and I've never forgotten that. That's why I love you. Our first meeting was so beautiful.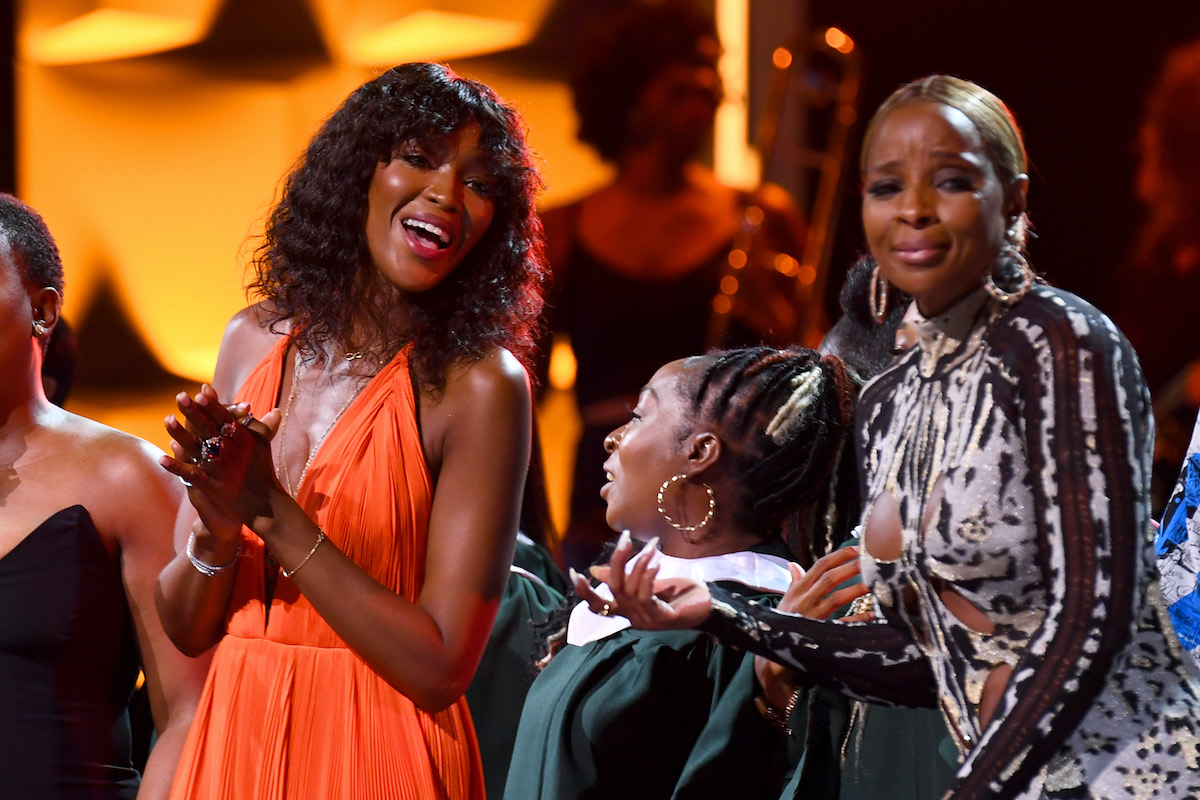 Naomi Campbell had been dealing with cocaine and alcohol dependency
Campbell has always been candid about her battle with addiction. She first tried cocaine in 1994, when she was 24 years old. She's never been ashamed to speak her truth. "I worked so much and at the beginning, I never took a break ever," she told the Fortune Most Powerful Women International Summit in 2017.
In 2004 she told ABC, that she feels her addiction was a rebellion in some ways.  "I think what is very scary about cocaine is that you start to feel too confident and you start to feel indispensable, although none of us are indispensable," she said. "You become short-tempered … Your little charm goes. The little glow in your face goes."
Though Campbell says she never did drugs before walking the runway, people began to notice. By the time Campbell and Blige met, the singer had been open about her own dependencies on drugs and alcohol. The Strength of A Woman singer told Self,
We numb ourselves with drugs and alcohol and people and shopping and shit, to cover up what's really going on inside. You're taking drugs so you can go out and feel courageous, or go out and feel beautiful or whatever. You're doing it to cover up something.
Naomi Campbell says Mary J. Blige inspired her to go to rehab
Campbell remembers that her faithful first meeting with Blige as the catalyst to help her seek help. She revealed,
We were in a club called Plastic and we were in the bathroom. And you looked at me and you said, 'We are from the same tribe.' And I've never, ever forgotten that. And the importance of it being that day, I don't know if you ever knew. The next day, I went and checked into rehab. That very next day. So, hearing that from a sister, it was important to me. It meant a lot to me. Gave me strength. So I always want to say thank you so much for that.