Naomi Campbell Was Once the Matchmaker Behind a Royal Marriage
Naomi Campbell, a stunning British model and actress, has a long list of credits she can talk about. When we think about the work she has done, things such as fashion shows and magazine covers often come to mind, and it is pretty safe to say that Campbell is a household name. She has done so much wonderful work during her career, and to say that she is successful is a huge understatement.
Campbell has even been involved in reality television, and she is the inspiration for so many who choose to devote their lives to the world of modeling. In terms of acting, she has been just as successful, appearing in shows like Empire and American Horror Story: Hotel. What many people may not know is that Campbell does more than just acting and modeling! One time, she was actually the matchmaker behind a royal marriage.
Naomi Campbell introduced one of her modeling friends to a prince
So, how does a supermodel like Naomi Campbell take credit for a royal marriage? Well, it turns out that she was the one who introduced model Kendra Spears and Prince Rahim at a party, and the two hit it off immediately! According to Harper's Bazaar, Campbell was friends with both Prince Rahim and Spears. Her idea to set them up was one of the best she ever had, as the couple officially became husband and wife in 2013. Now to Love reports that Spears converted to Islam in order to marry her prince, and she hasn't looked back since.
Who is Kendra Spears?
For those who may not know, Hello! Magazine reports that Kendra Spears is an American model who has done extensive work alongside Campbell. She has been extremely successful herself, walking the runway for designers including Calvin Klein, Diane von Furstenberg, and Louis Vuitton. Her classic good looks have helped her go far in her career, after getting her start as a teenager when she was the winner of a modeling contest.
Transitioning to a princess
So many people dream of becoming a princess, and for Kendra Spears, that dream came true. According to Daily Mail, the model now goes by the name Princess Salwa Aga Khan, and she is enjoying the best of both worlds. The princess continued her modeling career even after becoming married, although some aspects of her life certainly did change. Born in Seattle, Washington, Spears almost immediately knew that she wanted Prince Rahim to be her husband. After meeting, they were engaged for a few short months before tying the knot in a lavish Muslim ceremony at Bellerive Castle in Geneva, Switzerland. Rather than donning a wedding gown from one of the designers that she has modeled from, Spears instead wore an ivory sari embroidered with gold details and she looked absolutely spectacular.
Their marriage is still going strong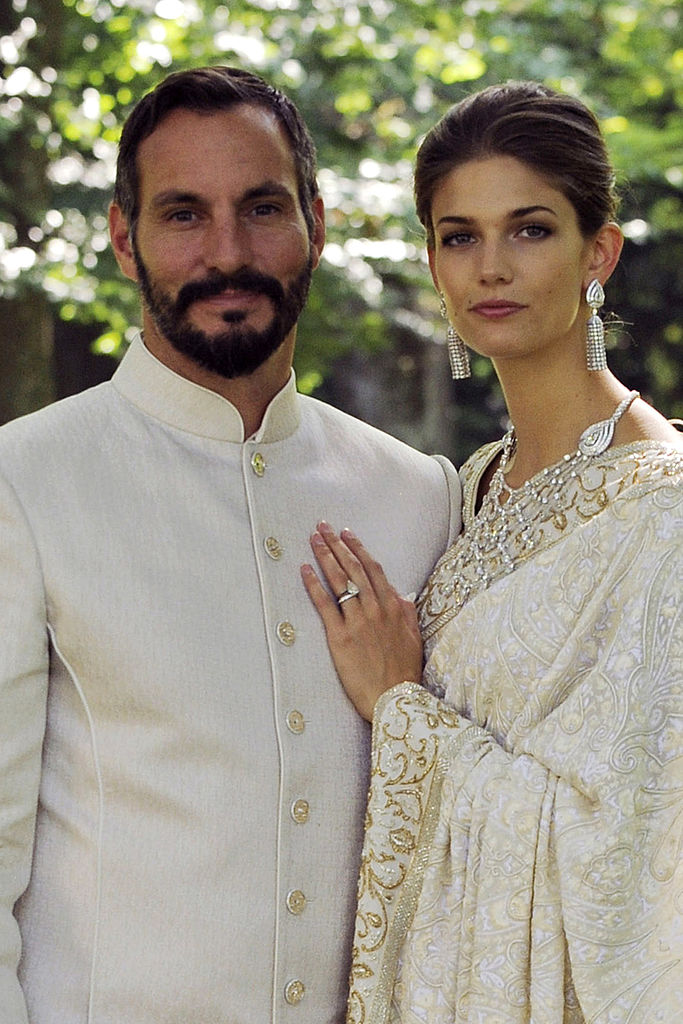 They have been married for several years now, and it looks like Prince Rahim and Princess Salwa Aga Khan are extremely happy and living life to the fullest. The couple appears to be doing extremely well and are the parents of two adorable children, Princes Irfan and Sinan. It looks like dreams really do come true, and the royal couple seems to be absolutely thriving at this point in their lives. As we know, Naomi Campbell is truly a woman of many talents, and we have to say that she can definitely call herself a successful matchmaker. Not many people can say that they are behind a famous royal marriage, but for Campbell, it all appears to be in a day's work.