Naomi Judd Didn't Think 'Sweet' Garth Brooks Would 'Make it' After Opening for The Judds
According to Wynonna Judd, her mother, Naomi, thought Garth Brooks wasn't "going to make it" much longer in country music after the early '90s, despite his popularity and politeness.
One of the most prominent names in country music, Garth Brooks, didn't immediately convince everyone he had what it takes to be a star. Naomi Judd, for instance, commented she thought Brooks was sweet when he opened for The Judds, but she didn't feel he was going to make it in the business.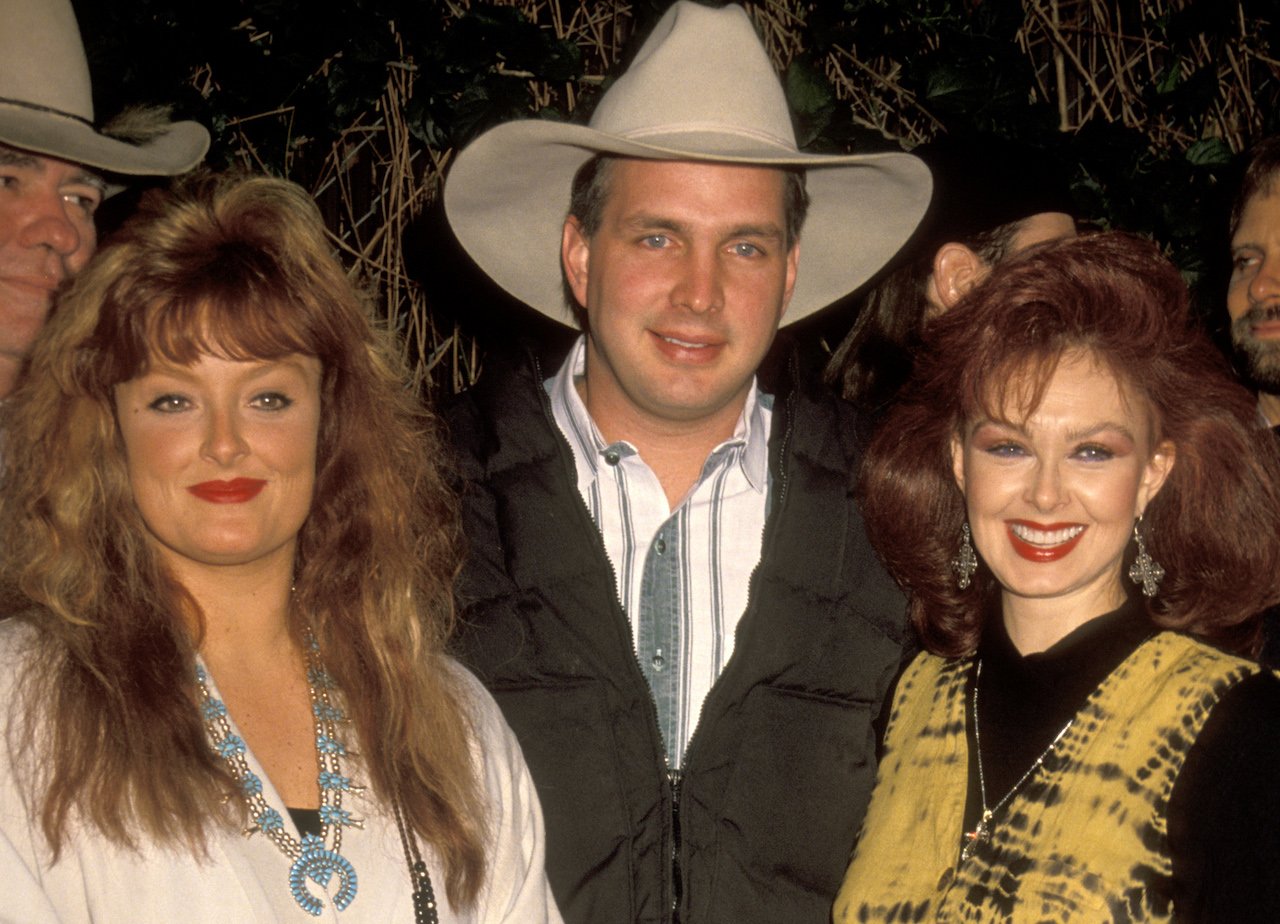 Garth Brooks 'irritated' Wynonna Judd with politeness when he opened for The Judds
In 1991, Brooks joined The Judds for their "farewell tour" after Naomi announced she was retiring from music due to her health. According to Wynonna Judd, the "Friends in Low Places" singer was almost too kind. It wasn't that his kindness agitated her but that she wasn't like him in that way.
On Watch What Happens Live, she explained, "He opened for us, and he was so polite. I remember being irritated because I thought he was so nice, and I wanted to be like that."
She added, "And he carried a possum around. I thought that was interesting."
Of course, kindness alone couldn't build his career. And Wynonna also shared her mother once made an unforgettably incorrect statement to her about Brooks and his potential.
Naomi Judd didn't think Garth Brooks was 'going to make it' in country music when he opened for The Judds
While Wynonna sang Brooks' praises for being thoughtful and well-mannered, not everyone thought those qualities would save him from career doom. She said her mother, Naomi, didn't think he'd last after he was the opening act for The Judds.
"I can tell you a story about my mom," Wynonna shared on WWHL. "She came up to me after a show and said, 'You know, I like Garth and he's sweet. I don't think he's going to make it."
She added she'd never forgotten it. "It just was one of those things," she added. "How many hundreds of millions of albums later."
Garth Brooks 'ranks among the biggest stars of all time' and thought The Judds brought 'another side to country music'
Brooks probably wasn't hurt to hear what Naomi Judd thought, especially after all this time. According to the Country Music Hall of Fame, he was behind "a seismic shift in the popularity and perception of country music."
First of all, his record-sales tally tops 148 million and is still climbing. "The speed with which he sold out concerts, and the blockbuster ratings of his TV specials, are similarly remarkable," the Hall of Fame notes. "By any measure, Garth Brooks ranks among the biggest stars of his generation, of the twentieth century, and of all time."
But he also seems incredibly humble and praises the stars who came before him. For instance, when he was opening for The Judds, he remarked they'd created a special place in the genre. As reported by CBS, he said, "If country music was a Christmas tree, The Judds would bring another ornament to it."
"They have brought another side to country music …" he added.