Naomi Judd Said Panic Intruded in Her Life After Childhood Trauma
Before country star Naomi Judd died at 76, she was open about her experience with depression and childhood trauma that impacted her throughout her life.
Country star Naomi Judd was candid about a life-threatening experience with depression and how panic episodes deeply impacted her life before her death at 76. Tragically, the ongoing symptoms were related to traumatic childhood memories far beyond her control. And she confessed the disease was so gripping that she didn't think she would make it out years ago.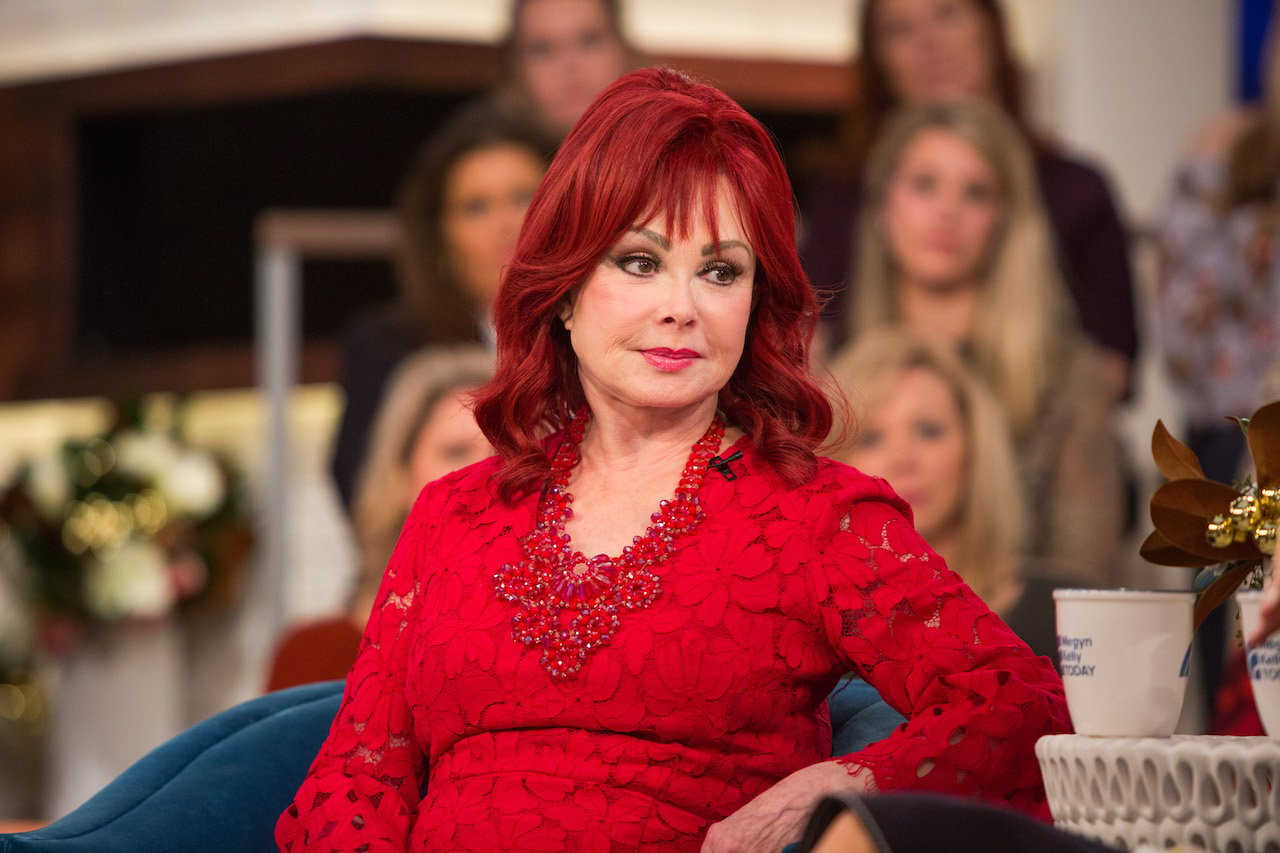 Naomi Judd's terror and panic would wake her up at night
In Judd's memoir, River of Time, the late country legend detailed her experience with anxiety and depression. The country music icon called it a "constant physical torment" for her. She described waking up in a state of terror some nights, going from a "deep sleep to standing bolt upright" in bed at three in the morning.
Unfortunately, Judd's mind would take her hostage in ways that were "unbelievably terrifying," she shared. The fear was so real, she felt as if she was fighting a human assailant.
"I reach up to my throat, expecting to find a pair of hands belonging to an intruder who is out to kill me with a grip that is slowly closing down on my windpipe," she wrote. "I am hyperventilating. … [I'm] in danger, but I don't know the reason why."
In 2016, Judd told Good Morning America doctors diagnosed her with severe, treatment-resistant depression.
Naomi Judd said panic was the intruder in her life
The famous mother of two mentioned in her memoir that her dogs would wake up due to her episodes. Then, they would act as if they were looking for an unwanted person in the home.
"The intruder is here in the panic, which is rising up with a vicious force inside me, breaking through six decades of suppression," she said. "The intruder … is here to follow through with what he started."
In those moments of panic and terror, she would be transported back to her very first memory of an "unwelcome life-altering experience" that happened to her as a toddler.
When Judd was a 3-year-old infected with chickenpox, her mother sent her to stay with her grandmother to keep her isolated. While there, the man she knew as Uncle Charlie — her grandmother's brother — came into the room where she slept.
Memories of childhood abuse gripped her for the rest of her life, Judd shared.
The Judds were inducted into the Country Music Hall of Fame 1 day after Naomi Judd's death
On April 30, 2022, Wynonna and Ashley Judd shared a message with fans to announce they tragically lost their mother to "the disease of mental illness." The next day, they appeared at the Country Music Hall of Fame to accept induction for The Judds.
Ashley spoke on Naomi's behalf. Both sisters were visibly emotional as she told their fans how much their mother appreciated their support. "My mama loved you so much," she cried to the audience, "and she appreciated your love for her."
Wynonna Judd shared a few of her last memories with the icon. Specifically, she said she kissed her on the forehead to say goodbye. Then, she showed up to accept the iconic induction they'd earned together. She even joked that she didn't prepare a speech because she expected Naomi Judd would do all the talking.
How to get help: In the U.S. and Canada, text the Crisis Text Line at 741741 to reach a crisis counselor for support.
How to get help: If you or someone you know has been sexually abused, text HOME to the Crisis Text Line at 741741 for free and confidential support.