Naomi Judd, Wynonna Judd, Ashley Judd: Which Family Member Has the Highest Net Worth?
The last name Judd is well known in the entertainment industry thanks to three women: Naomi Judd, Wynonna Judd, and Ashley Judd. Naomi and Wynonna made up The Judds singing country duo, while Ashley's starred in numerous movies and has become an activist for equality and empowerment. Given their successful careers, some fans have wondered: Which Judd family member has the highest net worth?
Here's the answer to that, plus a few other things you may not have known about the famous siblings and their late mother.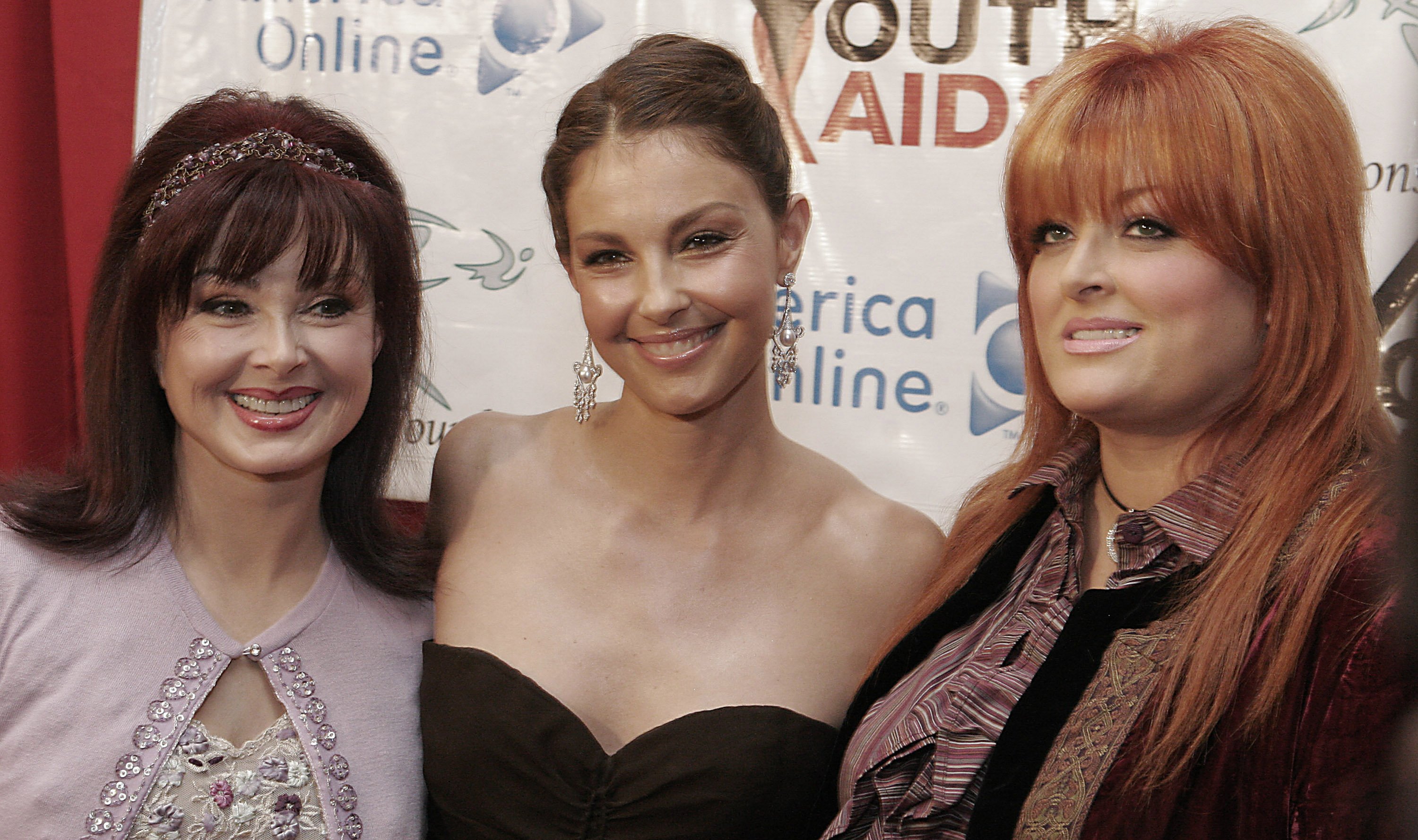 Ashley Judd's net worth
Ashley was born to Naomi and Michael Ciminella on April 19, 1968, in Los Angeles. Her parents divorced in 1972 and Ashley moved with her mom to Kentucky. At the time Naomi was a homemaker, not a performer.
Ashley attended the University of Kentucky before she headed off to Hollywood with dreams of becoming an actor. Her first acting gig was when she was cast in a couple of episodes of Star Trek: The Next Generation. She then scored a recurring role on the TV series Sisters. Ashley moved on to the big screen next and was featured in the films Natural Born Killers, Heat, Kiss the Girls, and Double Jeopardy to name a few earning her a net worth of $18 million, according to Celebrity Net Worth.
In February 2021, during a hike in the Democratic Republic of the Congo, Ashley shattered her leg in four places. She reflected on what happened in an interview on the podcast Sex, Body & Soul and said she was on the forest floor for five hours before someone found her group, reset her bones, and got her to a hospital. She has since recovered and is even planning another trip to Congo.
Wynonna Judd's net worth
Wynonna was actually born four years before her sister on May 30, 1964. Her biological father, Charles Jordan, left her mother and soon after Naomi married Ashley's father.
While growing up in her mother's native Kentucky, Wynonna gained a love for country music. The Judds eventually moved to Tennessee and the mother-daughter duo signed a record deal in 1983. Together, the women put out a multitude of hits including 14 singles that shot to No. 1 on the charts. They were also the biggest-selling duo in country music before Brooks and Dunn in the 90s.
Naomi became ill battling hepatitis C and in 1991 decided to retire. Wynonna continued to work as a solo artist for some time. However, she and her mom reunited on stage several times after that. Today, Wynonna has a net worth of $20 million, according to Celebrity Net Worth.
Naomi Judd's net worth
Naomi Judd had a higher net worth than both of her daughters.
In addition to her singing career, she was also an actor which shows that Ashley took after her as well. Naomi had roles in films as far back as the late '70s. Some of her acting credits include More American Graffiti, Family Tree, Someone Like You, and An Evergreen Christmas. She also appeared in the TV movies Living Proof: The Hank Williams, Jr. Story, Rio Diablo, A Holiday Romance, The Killing Game, Nearlyweds, and Window Wonderland. Naomi has made guest-star appearances in several shows as well such as Sisters, 3rd Rock from the Sun, Touched by an Angel, and Frasier.  
But that's not all, Ashley and Wynonna's mama was also an author having written a number of books including Naomi's Home Companion: A Treasury of Favorite Recipes, Food for Thought, Kitchen Wit and Wisdom, and I Sing Harmony: 30 Proven Ways to Get in Tune with Your Life.
The Judd siblings announced on April 30 that their mother had died. In a statement they said: "We lost our beautiful mother to the disease of mental illness." At the time of her death, Naomi had a net worth of $25 million, according to Celebrity Net Worth.