Naomi Judd's Death Mourned by Country Greats Like Crystal Gayle, The Oak Ridge Boys, and More
Naomi Judd died at age 76 days after performing at the CMAs and hours before she and daughter Wynonna were supposed to be inducted into the Country Music Hall of Fame.
Naomi Judd's death at age 76 has devastated the country music community, many who viewed Judd as a trailblazing icon in the industry.
Judd's daughters Wynonna and Ashley Judd shocked the world when they shared that their mother had died, releasing a statement that they "lost their mom to the disease of mental illness." Naomi Judd had only recently appeared at Country Music Awards on April 11, when she performed with her daughter Wynonna.
The Judds were also scheduled to be inducted into the Country Music Hall of Fame and Museum on Sunday, May 1, 2022. Daughter Wynonna still plans to attend the ceremony, but will not make a public appearance prior to the event.
Friends and musicians recall working with Naomi Judd
Country music greats reacted to Judd's death. "We just heard the devastating news that Naomi Judd has gone home. The Judds are being inducted into The Country Music Hall of Fame tomorrow. This is so very sad. We have been friends for decades and have worked hundreds of shows together. Our prayers for WY and Ashley and for all that loved her… which includes the four of us!" The Oak Ridge Boys stated in a release shared with Showbiz Cheat Sheet.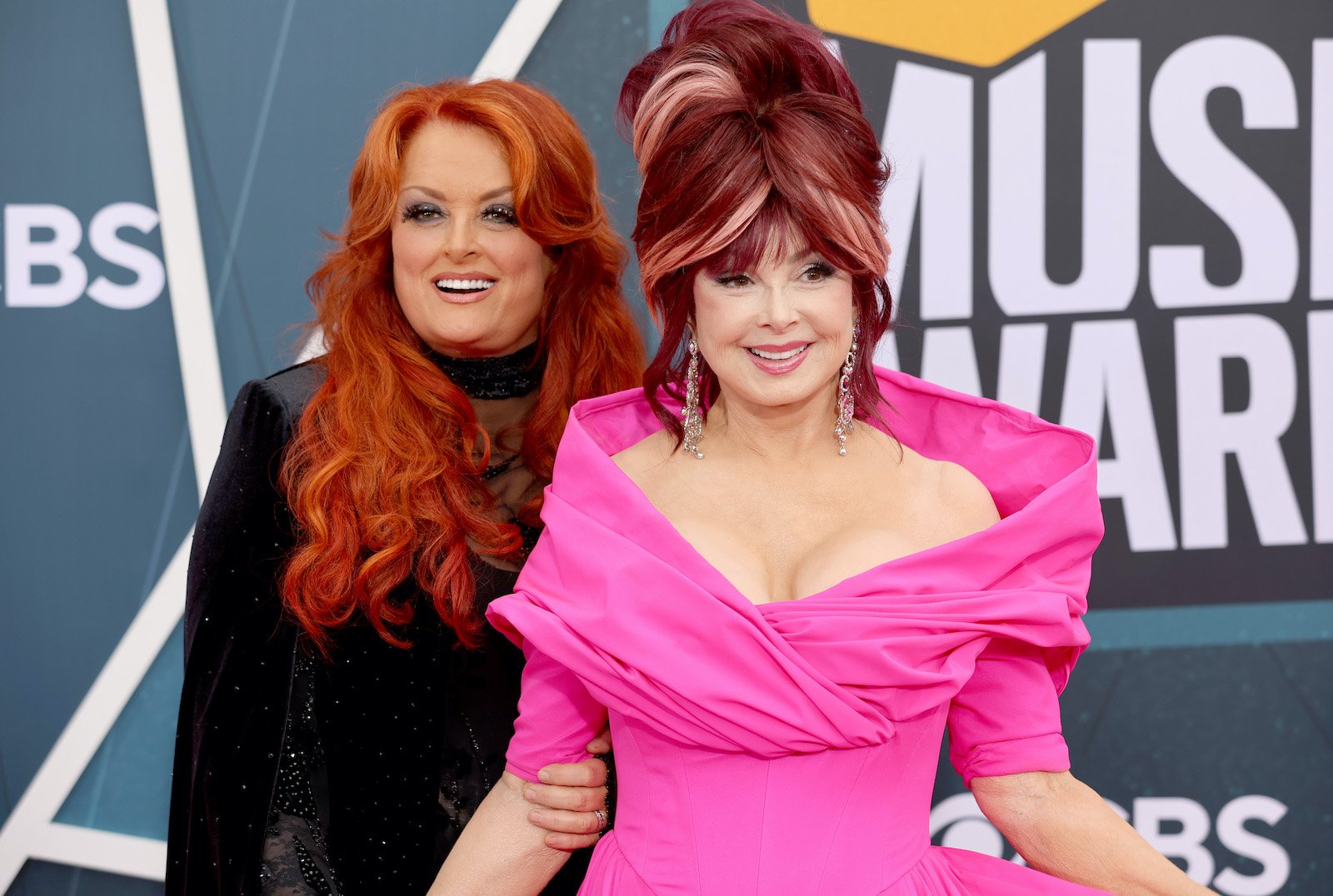 Crystal Gayle said, "I am deeply saddened by the loss of my friend and fellow Kentuckian, Naomi Judd. Naomi was always so special to be with. She accomplished so much and she will be missed and loved forever. My prayers go out to Naomi and her family."
Naomi Judd is remembered as an 'awesome talent'
SiriusXM Willie's Roadhouse host, Dallas Wayne observed how the induction ceremony will now be a somber event. "Sunday was slated to be a day of celebration with the medallion ceremony for the Judds being officially welcomed into the Country Music Hall of Fame," he remarked.
"But sadly, the Country Music Community and millions of fans around the world are mourning the loss of Naomi Judd, the matriarch of the country music duo the Judds. Our condolences go out to Wynonna, Ashley & Naomi's husband of 32 years, Larry Strickland," Wayne added.
T. Graham Brown recalled how Judd was a close friend. "Naomi Judd was a dear friend and awesome talent," he said. "She was always so sweet and kind to me. I knew her well and did dozens of shows with The Judds. They have touched millions with their music. Sheila and my hearts are broken. Please pray for the Judd Family, fans, and friends. Rest in peace, sweet sister. I love you!"
Naomi and Wynonna Judd prepared for a final tour
The Judds announced they planned to embark upon their final tour. Naomi Judd looked forward to seeing fans. "The fans have always been my family of choice," Naomi Judd said in a statement (via CMT News).
"I love them dearly, so I'm chompin' at the bit to belt out our hits and reconnect with them once again," she added. "The cherry on top is singing with my beloved, wild, and extremely talented daughter… the best singer of any genre, Wynonna! She asked me if I was still going to twist, twirl and crack jokes. I answered, 'Heck yeah! I'm too old to grow up now!'"
How to get help: In the U.S. and Canada, text the Crisis Text Line at 741741 to reach a crisis counselor for support.