After Naomi Judd's Death, Wynonna Judd Checks in and Reminds Fans 'Love Can Build a Bridge'
Since country icon Naomi Judd's death, her daughters have been sharing parts of their mourning with the world. While Ashley Judd gave an interview to reveal some of the details of how Naomi died by suicide, Wynonna Judd sent a letter with her sister to say she wasn't quite ready to talk about it.
Wynonna hasn't given an intimate interview, but she did open up on Instagram a month after she lost her mother. She told her followers it's still hard to believe that Naomi is gone. And it's hard for her to accept that their story ended the way that it did.
What else did Wynonna have to say about her grieving, and continuing to do the "next right thing" for herself?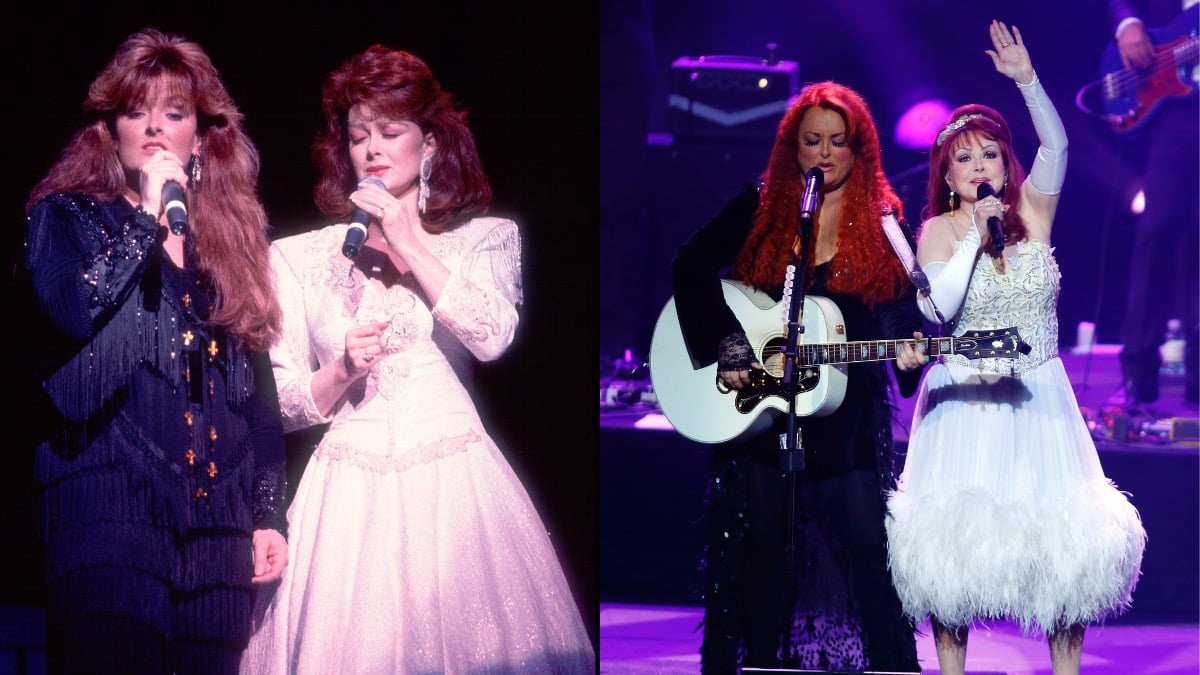 Wynonna Judd can't 'surrender to the truth' after Naomi Judd's death
To check in with fans, Wynonna opened up on social media. First, she acknowledged how much suffering is going on in the world. Notably, her update came in the wake of a school shooting tragedy in Uvalde, Texas. And she felt she didn't know what to say.
But then she reminded herself to focus on the things she does know, as her life coach taught her. "I DO know, that the pain of losing Mom … to suicide is so great, that I often feel like I'm not ever going to be able to fully accept and surrender to the truth that she left the way she did," she wrote on Instagram. "This cannot be how The Judds story ends."
Judd shared that her first grandchild was born a little over two weeks before Naomi Judd's death. She told fans, "I DO know, that in order to be a healthier grandparent to my firstborn grandchild …, to break the cycle of addiction [and] family dysfunction, that I must continue to show up for myself — first — and do the personal healing work."
After acknowledging steps programs can be simple, Judd pointed out, "… Those steps are not easy to take at times."
So, she's "made a commitment to keep doing the 'next right thing.'" And she shared she'll schedule weekly appointments to continue that work. "… Even when I have good days," she added.
Wynonna Judd reminded fans that Naomi Judd taught us 'love can build a bridge'
Wynonna confessed to fans that she's emotionally vulnerable, and understandably so. "I DO know, that I feel so helpless — right now especially," she wrote.
Though her relationship with Naomi was "turbulent" at times, she said she's been using her mother's words for comfort. She shared, "I DO know, that as corny as it sounds, 'Love Can Build A Bridge.' I find myself humming the song that Mom wrote for the fans, to myself here on the farm at night."
Wynonna Judd knows she's not alone in her grieving after Naomi Judd's death
Despite feeling helpless, Wynonna knows she's not alone. She has her fans, her family, and some of country's greatest artists behind her.
She shared, "I really DO know, that I'm not able to do this grieving thing all by myself, and that it's okay to reach out for help. I will continue to fight for my faith, for my SELF, for my family, and I WILL continue to show up [and] sing."
Wynonna concluded her post by thanking fans for their love and support. Notably, she is paying tribute to Naomi by honoring their final tour for The Judds. She enlisted the help of other country music stars along the way.
How to get help: In the U.S., call the National Suicide Prevention Lifeline at 1-800-273-8255. Or text HOME to 741-741 to speak with a trained crisis counselor at the free Crisis Text Line.
How to get help: In the U.S., contact the Substance Abuse and Mental Health Services Administration helpline at 1-800-662-4357.
RELATED: Naomi Judd Was 'Burdened' by a Fan Who Joined Her Church for the Wrong Reasons