Naomi Osaka Used to Run a BTS Fan Account on Instagram — Find Out Its Surprising Name
Naomi Osaka is currently one of the most famous tennis stars in the world. She was the first Japanese player to win a Grand Slam title when she won the U.S. Open in 2018, and she has been ranked No. 1 by the Women's Tennis Association.
Osaka's life no doubt revolves around tennis, but she has time for other hobbies as well. For example, Osaka is a huge fan of BTS, and she even used to run a fan account for them on Instagram.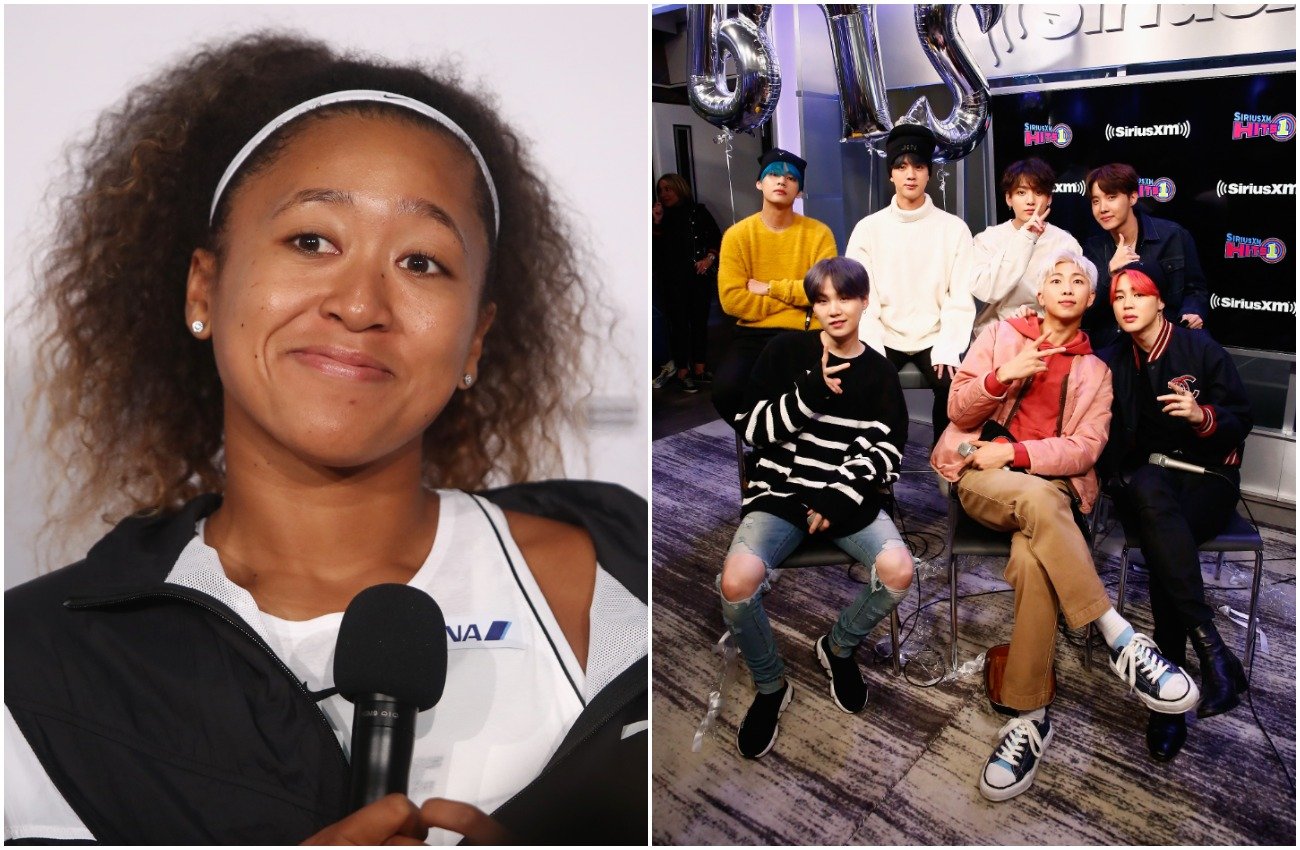 Naomi Osaka played a lesser-known BTS song during a game warm-up
Osaka recently caught the attention of BTS fans around the world. While warming up before her July 27 match against Marketa Vondrousova during the 2020 Olympic Games, she played the BTS song "Dream Glow."
This was quite an extraordinary moment for BTS fans because "Dream Glow" is not a well-known track. It was a collaboration with Charli XCX and was released in 2019 as part of the soundtrack for the game BTS World.
A lot of fans on social media took this as a sign that Osaka is truly a part of BTS's fandom, ARMY.
Naomi Osaka used to run a BTS fan account on Instagram
Given the power of ARMY all over the world, fan accounts for BTS are everywhere on social media. Apparently, Osaka once had a fan account herself.
In July last year, Osaka shared this information by tweeting, "Fun fact: I once had a IG page called 'free hobi's forehead'. And that's on bangtan sonyeondan."
The name refers to BTS rapper J-Hope and K-pop fans' desire for idols to push their bangs back to reveal their foreheads. J-Hope's hairstyles often include bangs, so this seemed to be a fitting name for Osaka's account.
Osaka has shown her love for BTS on social media in other ways as well. In 2019, she talked about the song "Make It Right" a couple of weeks after the album Map of the Soul: Persona came out. "You didn't hear it from me but this is the best song off the album lol," Osaka wrote on Twitter.
Earlier this year, as shared on Reddit, a fan asked Osaka on Instagram to name her favorite K-pop idol. She posted a throwback video on her Instagram Story of BTS accepting a prize at the Melon Music Awards in 2015. "Not me waking up at 6am to watch this live when I was like 16-17," she wrote.
Naomi Osaka also listens to other K-pop artists 
Like a lot of BTS fans, Osaka listens to other K-pop artists as well. In fact, she was already into other big names in K-pop before she became a fan of BTS.
"I got into BIGBANG and 2NE1, especially CL," she said at a press conference for the 2019 Mutua Madrid Open, according to WTA Tennis. "I don't know the year, sort of like when [2NE1's 2014 album] Crush and stuff came out."
She added, "And then I just saw BTS doing a lot of related stuff, so I was like, who are these kids? Then I slowly started getting into them during the 'I Need U' era."