Naomi Osaka Wore This Touching Message in Her U.S. Open Final Match
When Serena and Venus Williams first entered the world of professional tennis, they faced immense racism and sexism as they established themselves as some of the sport's greatest athletes. Now, a new generation of successful Black players — like two-time U.S. Open champion Naomi Osaka — is on the rise and carrying on the torch that the Williams sisters first lit over two decades ago.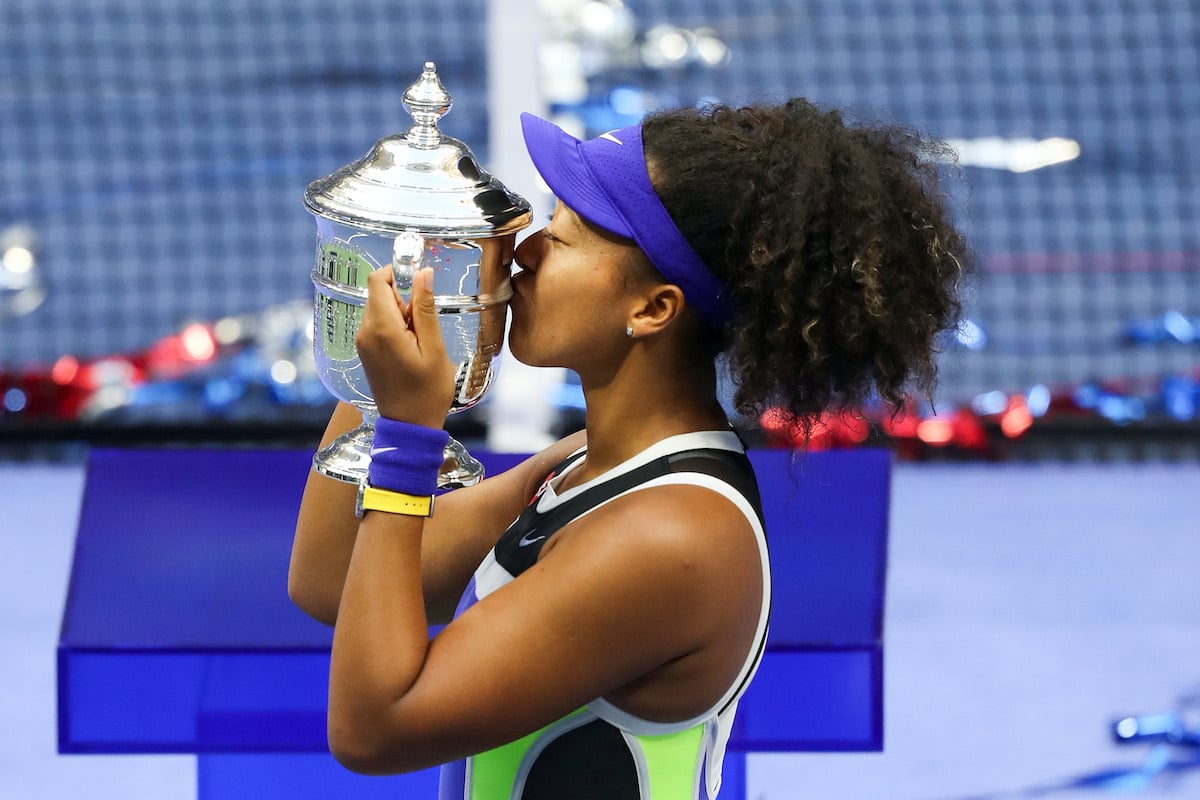 Naomi Osaka just won her third Grand Slam title
At just 22 years old, Naomi Osaka has achieved levels of greatness that most tennis players only dream of. Her recent triumph at the US Open is her second U.S. Open win and third Grand Slam title after winning last year's Australian Open. By winning the U.S. Open trophy, Osaka became the youngest three-time Grand Slam champion since Maria Sharapova won the Australian Open in 2008.
Naomi Osaka faced criticism for defeating Serena Williams in her first U.S. Open win
The final match of the 2018 U.S. Open was surrounded by controversy. It came down to Serena Williams and Naomi Osaka, which was already a historic moment in itself as two Black women had advanced the final of a Grand Slam tournament match. Williams came under fire for calling out the umpire's unfair judging in comparison to her male counterparts.
Osaka, who is Haitian-Japanese and plays representing Japan, won the U.S. Open title, but spectators in the crowd weren't pleased with her defeating Serena Williams, whom she had looked up to since she was a little girl. Osaka tearfully apologized for winning and Williams came to her defense, asking the crowd to stop booing, and later regretting in an essay for Harper's Bazaar that such an incredible and celebratory moment for Osaka was taken away from her like that.
Naomi Osaka's touching U.S. Open message
Throughout this year's U.S. Open, Naomi Osaka has been using her platform to highlight the social injustices taking place in the United States. She's worn several different face masks each with the name of a different victim of police violence against Black Americans, including Breonna Taylor, Tamir Rice, George Floyd, Trayvon Martin, Elijah McClain, Ahmaud Arbery, and Philando Castile.
Osaka also wore a special personal message on her shoes. At one point in the tournament, she wore Nike sneakers that had a simple yet heartfelt message written on them in permanent marker: "Home is where the heart is." In her final match against Victoria Azarenka of Belarus, Osaka took the same message with her on her pink Nike tennis shoes as she snatched her third Grand Slam title.
Where does Naomi Osaka consider 'home'?
Though Naomi Osaka was born in Japan and represents the country in the Women's Tennis Association, Osaka has lived and trained in the United States since the age of 3. She lived in New York and Florida growing up, and just bought Nick Jonas' old house in Beverly Hills last year. She also renounced her U.S. citizenship last year so she can play for Japan at the Summer Olympics in Tokyo.
The writing on her shoe, then, is more than just a simple saying. It's how Naomi Osaka thinks about her place in the world, and how she makes herself at home wherever she may be.