'Narcos' Star Pedro Pascal Refused to Return to the Series for This Chilling Reason
Article Highlights:
Pedro Pascal starred in the first iteration of Narcos.
Pascal refused to return to the series for a chilling reason.
Narcos: Mexio returns to Netflix in Nov.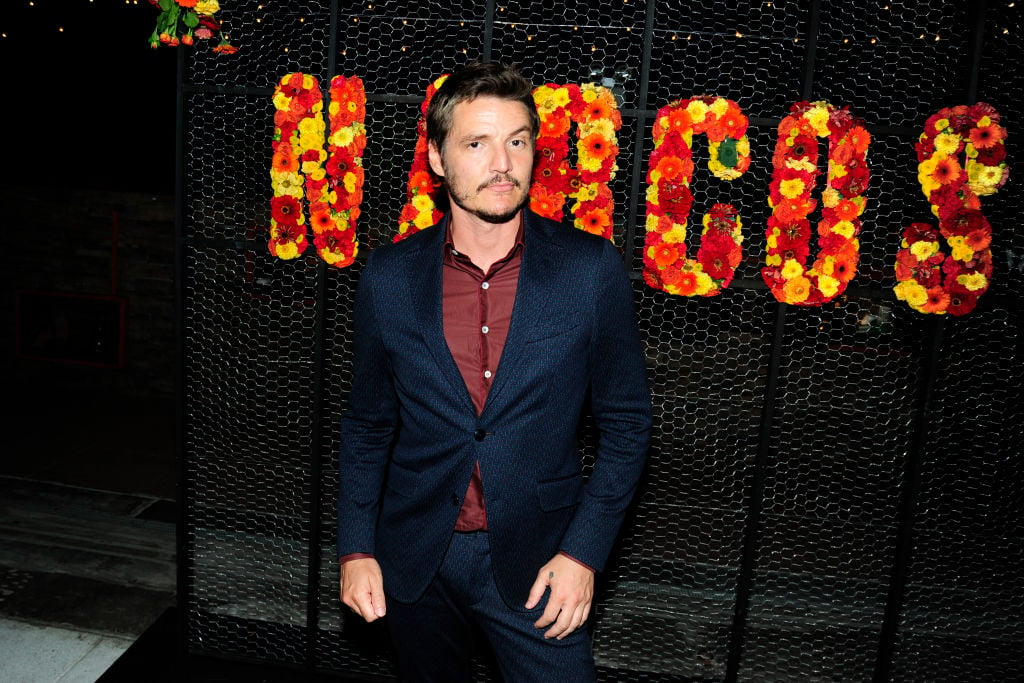 Pedro Pascal is known for Wonder Woman, Game of Thrones, Graceland, and The Mandalorian. But, it's his role as Javier Peña in the Netflix series Narcos is where Pascal showcased his impressive detective skills. From 2015-2017, Pascal's Detective Peña explored the pursuit of world-renowned Columbian drug lord Pablo Escobar. The first three seasons gave a fictional account of Escobar's life all the way until his death.
Pascal previously explained why he couldn't return for another season — or iteration of the franchise — and it's pretty terrifying.
Why Pedro Pascal wouldn't return for another season
In 2017, Carlos Muñoz Portal was on-location in Mexico to scout for the new season of Narcos, but he didn't make it home. TMZ reported at the time that Portal's body was found in a remote area near the Hidalgo state border. Pascal called Portal's death a "tragedy" and reiterated why the show couldn't continue until the bosses guaranteed safety for all.
"We can't do it if it's not safe," Pascal said. "We're talking about lives. If they want to do it, then they'll figure it out in a safe way."
Around this time, Pablo Escobar's brother, Roberto De Jesus Escobar Gaviria, said (via NME) he would "close their little show down" if Netflix refused to pay a $1billion fee. He also encouraged the streaming platform to "hire hitmen for security."
He added: "You have to eliminate all threats. When I was walking in the jungle one day, I had a bag with $2 million in $100 bills. The army was searching for me and Pablo at this time. Suddenly, we are being shot at. Both me and Pablo, along with a few security people, start running toward a small channel of water, we swim away. This was all done without guns. If you have the intellect, you don't need to use weapons. If not, you have to. In this case, Netflix should provide hitmen to their people as security."
'Narcos: Mexico' returns soon
At the time of Portal's tragic death in Mexico, Netflix stated the death of Portal, saying: "We are aware of the passing of Carlos Muñoz Portal, a well-respected location scout, and send our condolences to his family."
Following Portal's death, Narcos initially began filming for a fourth season in late 2017 but ultimately returned with a "reset," including an all-new cast focusing on the Juarez cartel in Mexico. Now, a third season of the Mexico spinoff returns in Nov. with a few familiar faces and a few new ones. Pascal, however, isn't one of them as he's busy filming the series The Last Of Us and The Mandalorian (as well as a few other projects) through 2022.
Narcos: Mexico Season 3 stream on Netflix Nov. 5th.