Narvel Blackstock Had an Office Job Before Joining Reba McEntire's Band
Reba McEntire met her second husband, Narvel Blackstock, when he was an insurance agent with dreams of a career in music. So, why was she surprised he stayed with her band?
When Reba McEntire met her second husband, Narvel Blackstock, he was an insurance agent. But he played music in his free time and considered a career in music a dream. So, why did he amaze McEntire when he stayed with her band after their first show together?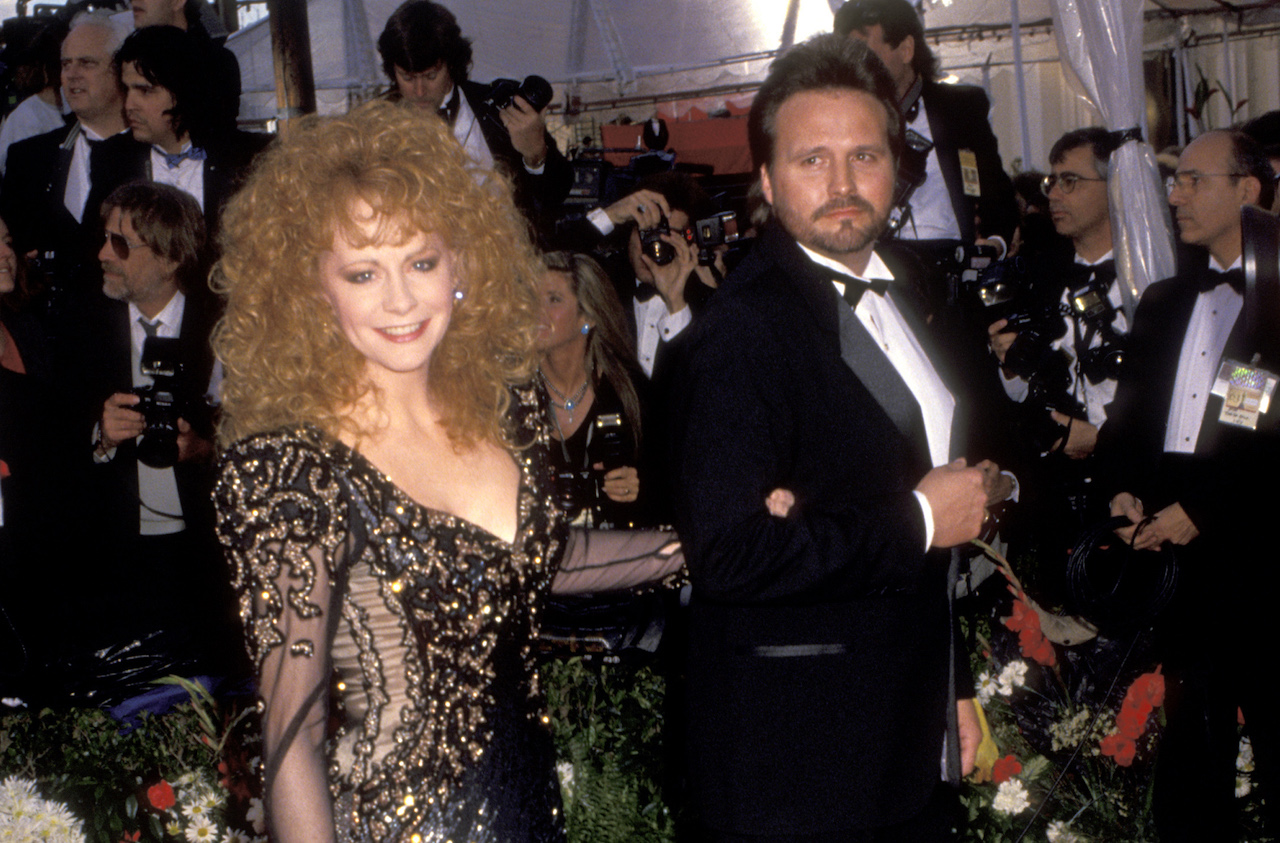 Narvel Blackstock was playing music 'on the side' when he auditioned for Reba McEntire's band
As McEntire recalled in her autobiography, Reba: My Story, Blackstock was "an insurance agent who played music on the side" when he auditioned. She was looking for a steel guitar player in 1980 and he came recommended by a trusted acquaintance.
As a side note, it goes without saying this was years before their eventual marriage and divorce. In fact, they were still in their first marriages then. Blackstock had a wife and three kids along with his insurance job in Texas. McEntire had wed her first husband, Charlie Battles, when she was 21.
Furthermore, Blackstock was accustomed to a much different work environment than the rugged accommodations of life on the road — especially in a young career. As such, the old shack the band rehearsed in at the time left him "so shocked."
"Beer cans, ashtrays, and various other litter was scattered all over the place," McEntire noted of the space. There was even a bullet hole in the ceiling.
Blackstock, who seemed to value organized structure, found they used a horse trailer to carry the band equipment. Furthermore, he had to take turns driving a leaky van through the night. And he had to squeeze into a hotel room with five other men, perhaps sharing a bed with one.
So, McEntire recognized possible discomforts in the transition from his old job to the new one. After their first show together, she said she was amazed he even came back for another.
Narvel Blackstock stayed with Reba McEntire's band because he believed in her
In Reba: My Story, Blackstock shared he felt "a lot of pressure at home to quit" because of money. He married young and had three children to consider, after all. It wasn't entirely clear at that point if McEntire would achieve big fame or not.
"At any time, Narvel could have gone back to the economic security and suburban comfort of the insurance industry," McEntire shared.
And Blackstock admitted the first year was "really tough" on him. But he said he didn't have any intention of returning to his old job after finding he could work where his passion really was.
McEntire recalled Blackstock told her mother in 1982 he believed in the "Fancy" singer "tremendously" and said he would be around "long after everybody else has quit."
Reba McEntire and Narvel Blackstock married in 1989 and divorced after 26 years
Of course, McEntire and Blackstock eventually married in 1989. That was after they both ended their marriages, which McEntire wrote didn't happen because of the new relationship — despite what tabloids wrote about her.
After 26 years of marriage, Blackstock became McEntire's ex-husband and ex-manager following their divorce. But as of 2022, McEntire is in a seemingly happy relationship with actor, Rex Linn, and is more active in managing her superstar career.